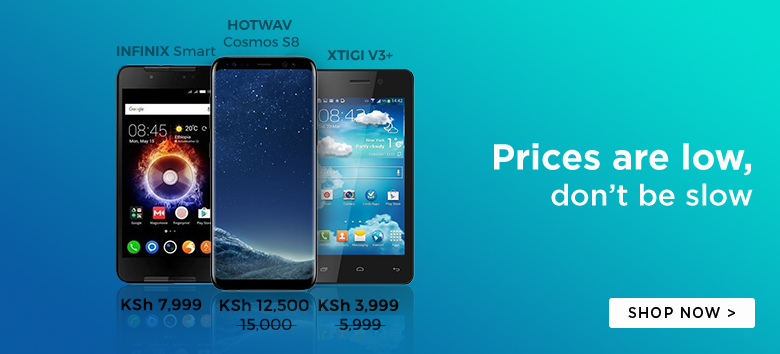 Smartphones have literally taken over our lives.
It is now very common to see buyers spend outrageous amounts just to have the best smartphones in the market. As much as it's awesome to have a fancy smartphone, there are folks who have embraced a minimalist lifestyle and prefer to keep it simple.
It is not about being broke or living on a budget, but rather a move to feel the euphoria of the good old days where a phone was just that, a phone. In fact, some super wealthy business executives prefer Nokia feature phones to the fancy touch screen smartphones that everyone wants.
Here are some great Nokia feature phones perfect for someone on a quest for a simplistic lifestyle or just a backup phone 'ya kushikilia' in case some dude decides to make your Smartphone theirs.
Nokia 105
The Nokia 105 is the cheapest Nokia Smartphone available right now. Nokia describes the 105 as the 'perfect phone for anybody who wants a top-quality product, but is on a tight budget'.
The Nokia 105 boasts just the basics in terms of technical specifications with its highlighted feature being its great battery stamina. The 105 has a standby time of just over a month (35 days to be exact) and would last weeks if dedicated exclusively to calls and texting.
Nokia in fact went ahead to lay down ten reasons why they think the 105 is awesome.
Nokia 105 Price in Kenya: Ksh. 1,865
Nokia 107
The Nokia 107 is another cheap feature phone to buy in Kenya. The Nokia 107 can be described as the cell phone for the buyer on a budget but still wants to remain in style.
Measuring at just 112.9 x 47.5 x 14.9 mm, the Nokia 107 a petite device that will stay hidden and will only pop out when the need for it arises. Apart from its awesome design aspect, the Nokia 107 is the perfect phone for an audiophile.
It comes with a music player, FM radio and a MicroSD slot that can support a 16 GB card. Couple this Maximum music playback time of 34.8h and the smartphone strikes quite a bargain (plus it's a Dual-SIM)
Nokia 107 Price in Kenya: Ksh 2,450/-
Nokia 108
The Nokia 108 is another fine choice when out shopping for a budget phone. The Nokia 108 has the tagline of See it, film it, share which focuses on its multimedia aspect which are pretty good factoring its price tag.
The Nokia 108 is a slight upgrade from the 107 and features a 32GB MicroSD card slot plus a Maximum standby time of 31 days.
Nokia 108 Price in Kenya: Ksh 2,700
Nokia 110
The Nokia 110 is a feature phone that places you close to the 21st century. The 110 comes with GPRS connectivity and thus you can surf the net with this petite 1.8 inches classic Monoblock feature phone.
In addition to this, the Nokia 110 comes with a Dual SIM standby functionality that supports hot swapping of SIM Cards.
Nokia 110 price in Kenya: Ksh 3,550
Nokia 112
Just like the Nokia 110, the Nokia 112 is another cheap internet-enabled budget phone. One of the notable differences between the Nokia 112 and the 110 is its Li-Ion 1400 mAh battery compared to the Li-Ion 1020 mAh units found on the 110.
Nokia 112 price in Kenya: Ksh 3,800
All the devices in this list are available from mobidepot. Call/text/whatsapp 0721-344 688
Closely Related: 5 Cheap Smartphones to Buy in Kenya [Under Ksh 5,000]