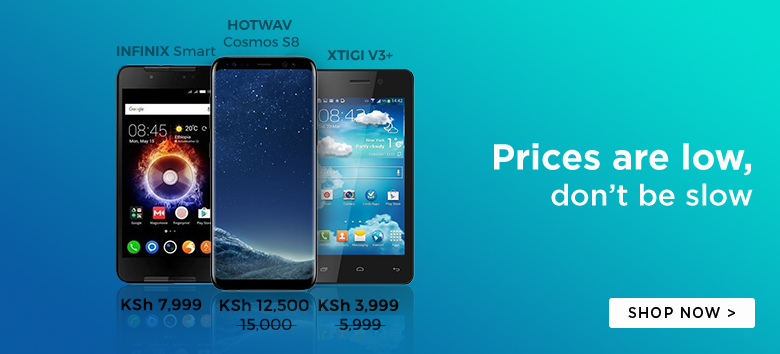 Latest data from Google shows that Android 4.4 KitKat now runs on 30.2% of all Android devices. The data was aggregated over a 7-day period ending on November 3rd. Android Kitkat has continued to experience a steady growth over the year, while the distribution of older versions of Android gradually declines.
Cupcake, Donut, Éclair and Honeycomb, four of the earliest versions of Android, are conspicuously missing from the distribution figures.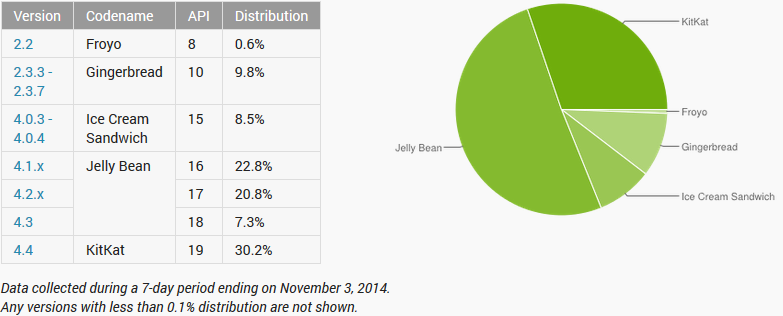 There are, however, still some devices running the four earlier versions of Android, but they no longer have access to the Google Play store. Google estimates that 1% of Android devices still run OS versions that are older than Android 2.2.
Froyo and Gingebread, two of the oldest versions of Android in the distribution figure run on 0.6% and 9.8% of all devices. At 0.6% Froyo lost about 0.1% of its Android market share and is getting closer to extinction.
The number of devices running Ice Cream Sandwich (4.0.3 – 4.0.4) also took a dive (1.1% drop) from its total market distribution figures. The same was replicated with Jelly Bean (4.1.x – 4.3) which saw a 2.9% drop in its distribution figures.
Android 4.4 KitKat was the only version of Android that posted an inflation in its distribution figures. 5.7% more devices run the Android version compared to last month's distribution figures, a clear indication that more people are purchasing Smartphone and Tablets running the latest available version of Android.