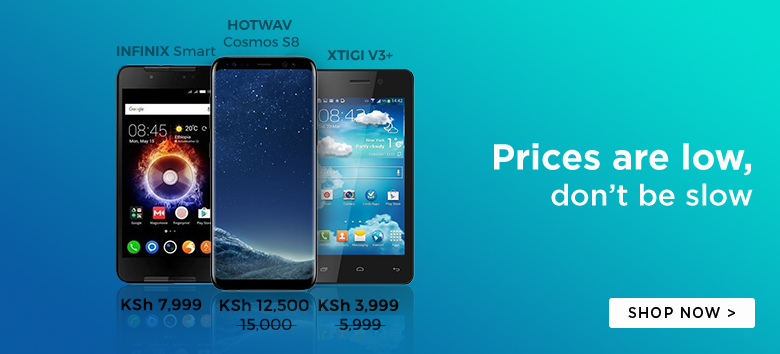 The Android Operating System is the undisputed market leader in Kenya. The Google owned mobile operating system runs on 49.1% of all smartphones in the country.
This is according to data aggregated by StatCounter, a global web traffic analysis tool.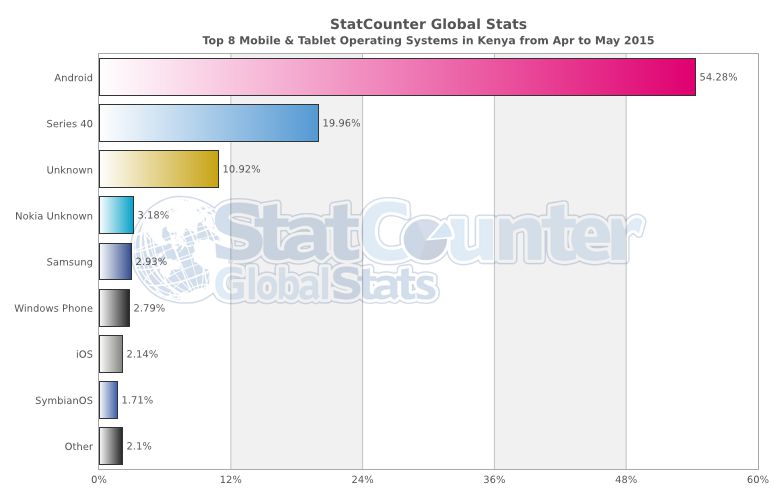 The Kenyan mobile ecosystem is largely a domain of budget smartphones running the Android operating system. It was, therefore, rather obvious that the open source operating system will reign.
Nokia's Series 40 runs on about 20% of all smartphones in Kenyan with other variants of the company's operating system (Nokia unknown and Symbian) running on about 4% of all the devices.
The Windows Phone operating system runs on about 3% of all the devices in the country. iOS (Apple's Operating System) has a 2% market share in Kenya.
Source: StatCounter