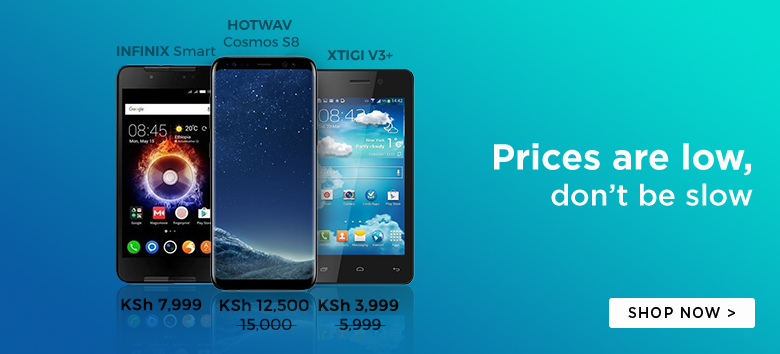 The world is heading to Rio for the largest football extravaganza in the world. The Brazil World Cup 2014 is one of the most anticipated tournaments of the year.
Soccer fans all around the world are expecting nothing but a spectacular showdown as the best soccer teams duke it out for the Jules Rimet Trophy.
The Soccer fun doesn't have to end after each match, you can follow the happenings at the 2014 World Cup via some four fantastic free Android Apps.
These are the four Apps World Cup 2014 Apps you should install
Live Soccer
Live Soccer is one of the prettiest Apps I have installed on my Phone. The App is now a special edition and will comprehensively cover the Brazil World Cup 2014.
The Live Soccer App covers everything from providing a summary of all soccer matches to giving you the option to set reminders for upcoming matches.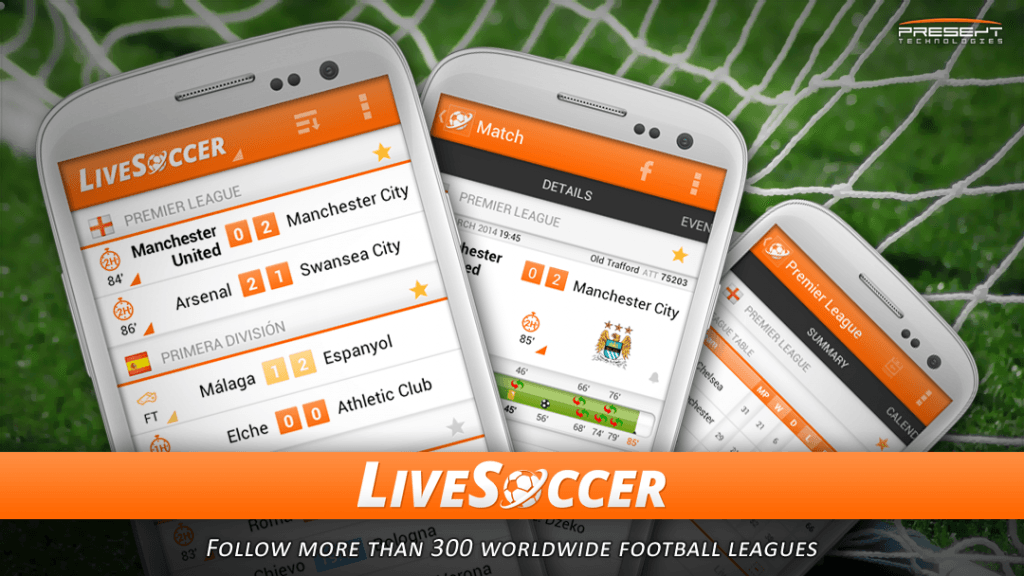 You can even add some of your favorite teams in the 2014 World Cup and keep a close eye on their performance in the games. Honestly, the Live Soccer is too good to be free.
We are talking of no annoying AirPush or Popup Ads, just a non-intrusive ad fixed at the bottom of your display to buy the App developer a couple of beers for his excellent coding skills.

FIFA
The FIFA App is the official Brazil World Cup 2014 Android App. FIFA was a bit mean with the features and thus the App covers just the basics.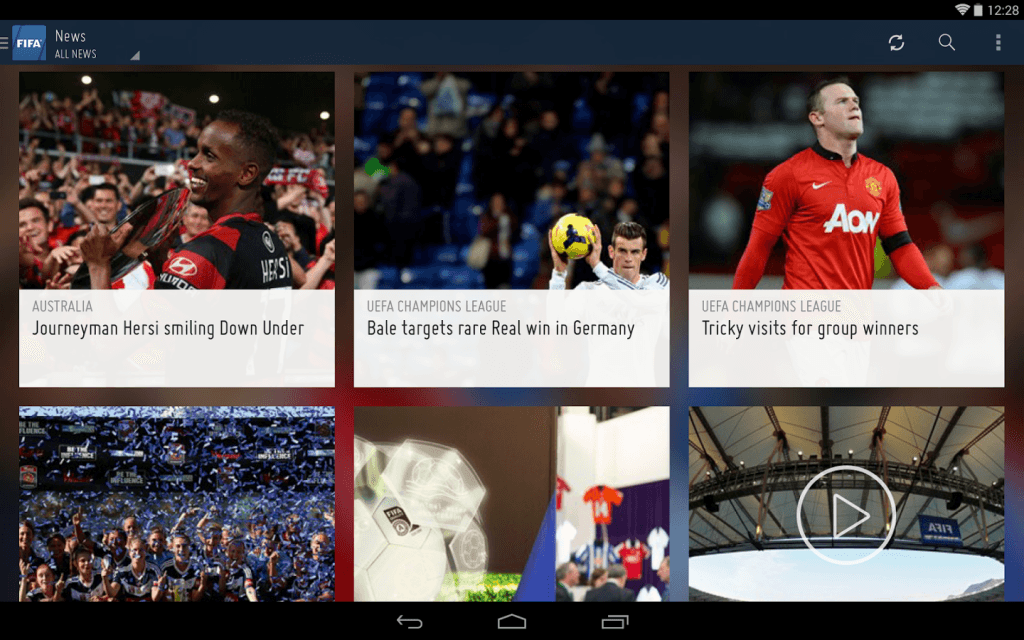 However, its sleek and neat design coupled with reliable news about the current soccer events, are reasons enough for you to install the FIFA App.

Samsung Kick
The Samsung Kick App is another fantastic Brazil World Cup 2014 App to install on your Smartphone. The soon to be released app will cover everything from real time match statistics to news and facts about the teams playing in the 2014 World Cup.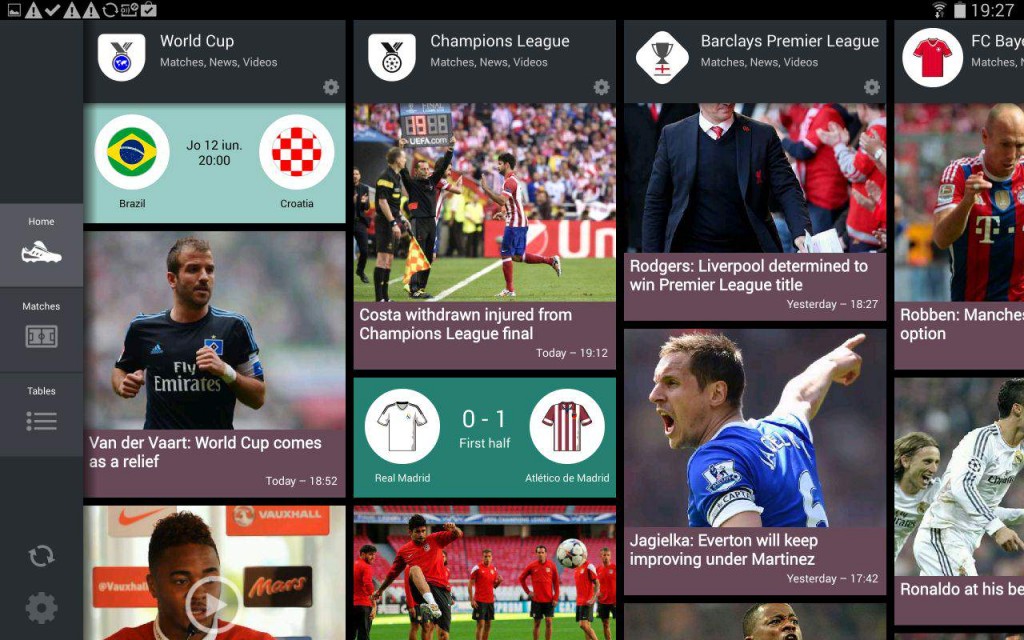 Sounds like fun? There is a catch, the Samsung Kick App only works on some Samsung Smartphones.

ESPN
The ESPN App is a great choice to keep you updated with events at the Brazil World Cup 2014. The App offers live match highlights, news, and a comprehensive coverage of the 2014 World Cup Matches.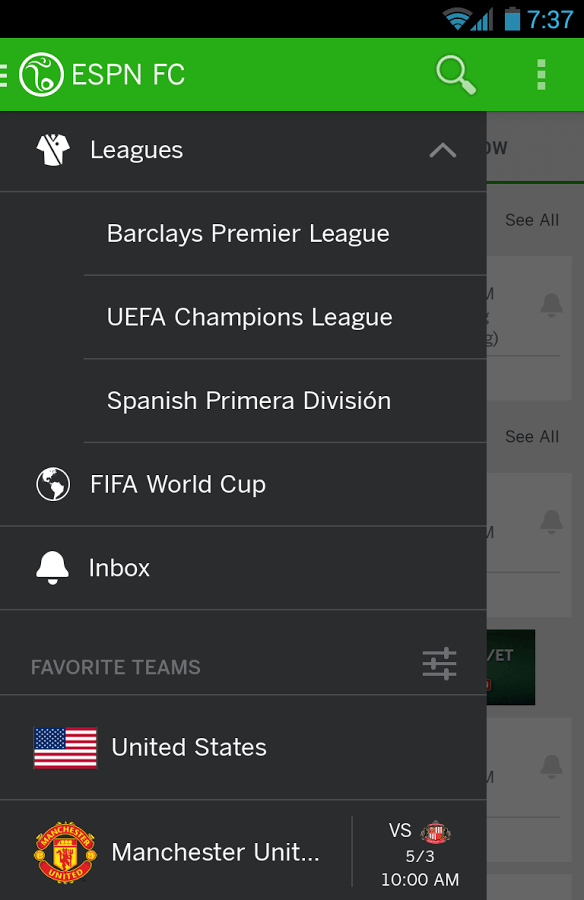 Additionally, the ESPN App offers an Access to the ESPN FC TV plus expert commentaries from soccer analysts.

Drop some of your favorite soccer apps in the comment section below!
Check out how to Synchronize Brazil World Cup 2014 fixtures on your Android