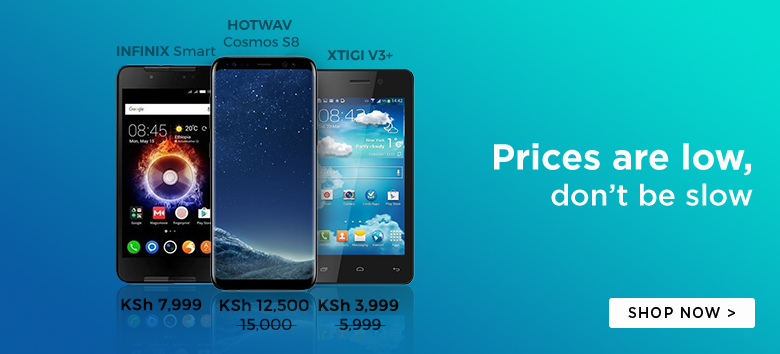 E-commerce is still in its infancy stages in Kenya but the pace of its growth has been super impressive with Jumia Kenya and other online deals websites such as Rupu leading the pack.
Whereas, millions of Kenyans are still yet to order their first items online, Ecommerce is a norm in the developed world such the United States and Amazon.com reigns in the USA.
Closely Related: I shopped on Rupu.co.ke and the experience was awesome!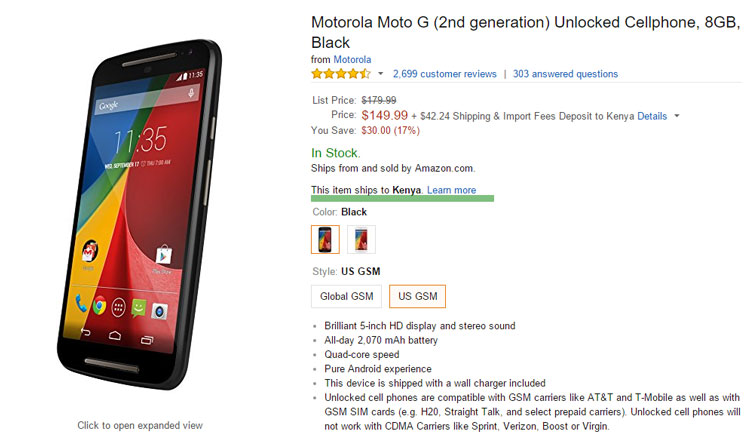 Well, Amazon through its Global shipping program, AmazonGlobal, now allows international customers from Kenya, Egypt, Nigeria and South Africa to shop for items online and have the items delivered to their home addresses.
With close to $90 Billion in Annual sales (2014), Amazon is the second largest e-commerce site in the world (Alibaba.com is #1) and its insane economies of scale allows it to stock items at prices other online retailers struggle to beat.
Amazon will not only estimate the import cost of the items, but all provide custom clearance as well as providing regular updates on the location of your package. Interestingly, the AmazonGlobal Priority Shipping takes between 2 to 7 days to deliver the items to your home address.
Amazonglobal provides a great opportunity for Kenyans to shop for items that are tough to find online in Kenya.  For instance, it's almost impossible to get Motorola Smartphones online in Kenya.
Even though, the service is less likely to be disruptive owing to the low penetration of credit and debit cards in Kenya, the greater the number of players the more appealing E-commerce will be to the Kenyan millennial generation.
Next: Ecommerce Penetration in Kenya: Contribution of Foreign Investment & Impact on the Kenyan Economy