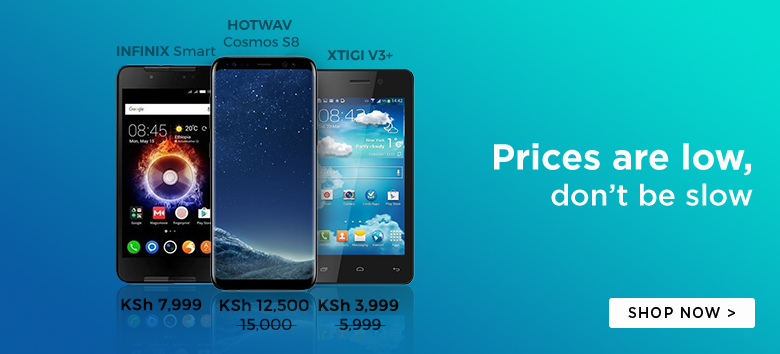 Tecno Mobile is arguably one of the largest Smartphone brands in Kenya.
The Chinese Smartphone Brand seems to have perfected the art of striking the balance between technical specifications and price.
This secret formula plus the meteoric rise of the brand has made Tecno mobile an equivalent of Xiaomi in Kenya.
Back to the subject, here are some five cheap Tecno Mobile Jelly Bean Smartphone in the Kenyan market.
Tecno P5
The Techno P5 is one of the most popular Smartphone in Kenya. One of the striking features of the Tecno P5 is its great design.
The Tecno P5 should be your target next time you are out shopping for a budget Android Jelly Bean Smartphone.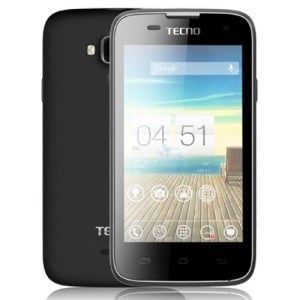 Tecno P5 Technical Specifications
Tecno P5 Price in Kenya: Ksh 11,000
Tecno M3
The Tecno M3 is another great budget Jelly Bean Smartphone.
The highlight features of the Tecno M3 include a 1.0 GHz Dual-core Mediatek CPU and a 5 MP rear camera.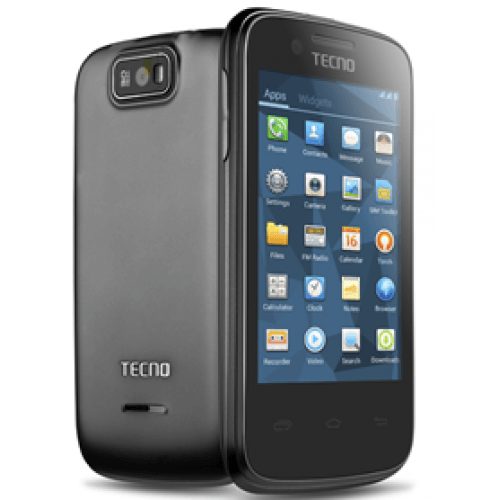 Tecno M3 Technical Specifications
Tecno M3 Price in Kenya: Ksh6,999
Tecno H5
The Tecno H5 is a 4.0-inch budget Smartphone running Android Jelly Bean. The key features of the H5 include a 1.3 GHz Dual core CPU and a 233 ppi screen resolution display.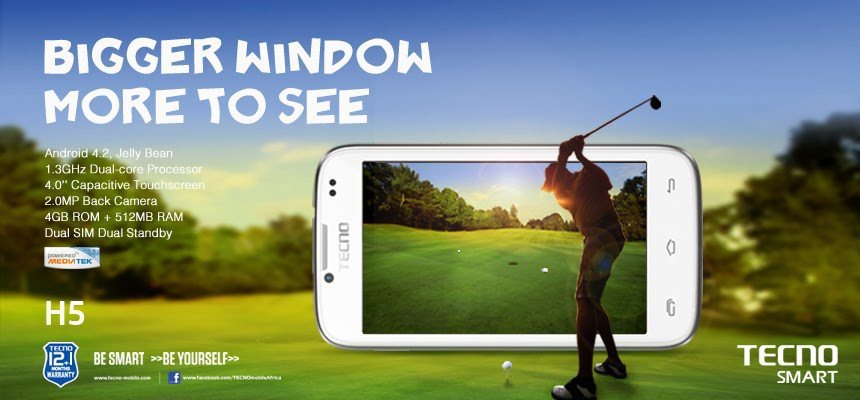 Tecno H5 Technical Specifications
Tecno H5 Price in Kenya: Ksh 7,999
Tecno S5
The Tecno S5 is yet another inexpensive Smartphone running Android v.4.2.
The Tecno S5 is one of the few budget smartphone that boasts some very impressive battery performance [1800mAh battery capacity]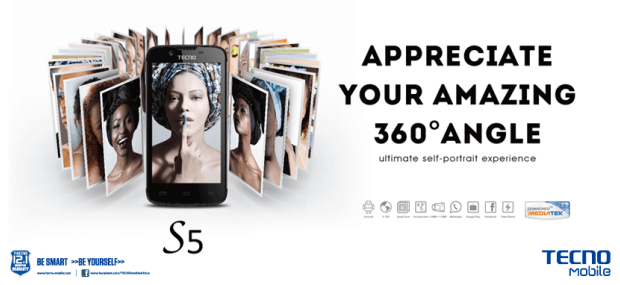 Tecno S5 Technical Specifications
Tecno S5 Price in Kenya: Ksh 12,999
Tecno F5
The Tecno F5 is a cheap Android Jelly Bean smartphone that has some of the best technical specifications a for smartphone in its price range.
A 1.3 GHz MT6572 Dual-core CPU and 1 GB of RAM lies in the compact Tecno F5 frame, and the experience is exactly what you would want from a budget device.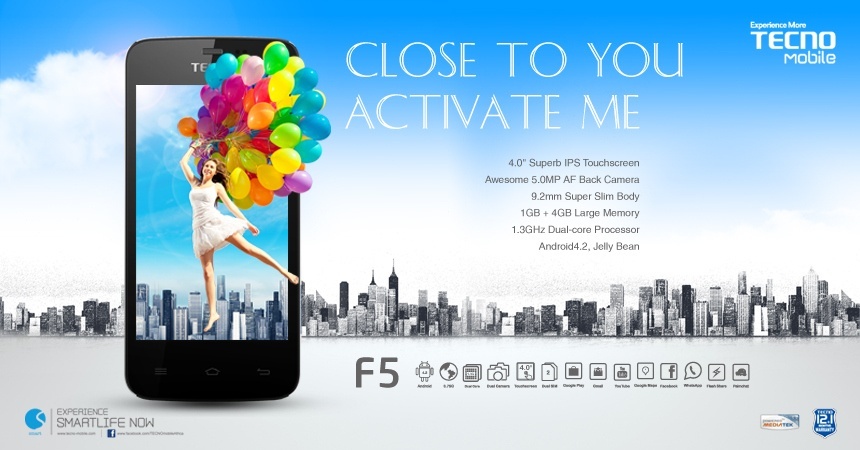 Tecno F5 Technical Specifications
Tecno F5 Price in Kenya: Ksh 11,000