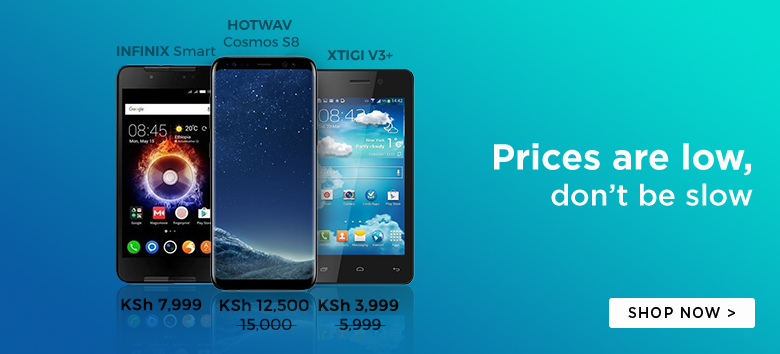 The Samsung Galaxy S5 has some of the best features ever found on an Android Smartphone.
Most users of the S5 are aware of just of the highlight features of the flagship handset such as water resistance. However, some cool features remain unknown to millions of Samsung Galaxy S5 users.
Here are five hidden Samsung Galaxy S5 features
Keep Files Hidden by activating Private Mode on your S5
One of the downsides of having a fancy device is that almost everybody you meet wants to put their hands all over your device.
Most don't mind giving their handset to family and friends. Nevertheless, your handset is a personal asset and hence a need to reinforce your privacy boundaries.
This is where the private mode Samsung Galaxy S5 feature steps in. By activating Private Mode you get to keep some of your files private and inaccessible to other users.
Activating Private Mode
Go to Settings> Private Mode and set how you will be unlocking your screen in Private mode. Afterwards, select the contents you would like to hide.
These can be music files, images or any other file. Tap Menu > Move to Private, a tiny lock will then appear on any of the locked.
You will then have to slide a pattern or input a PIN every time you like wish to access the protected files.
Spy Mode: Activating the Camera from the Lock Screen
Another hidden feature of the Galaxy S5 is that you can activate the camera from the home screen. This gets rid of the annoyance of fidgeting with your device each time you want to capture a split second moment.
Activating Camera from the Lock Screen feature on the Galaxy S5
Menu> Settings > Lock Screen > Camera Shortcut
Know it all: Check Caller Information while on a call
Ever had one of those days where you are super busy? A friend texts you and you are totally swamped and honestly lack the time to check the text.
This is where another awesome Galaxy S5 feature steps in. Through the caller information feature, you can check the timeline of communication between you and the caller, including his social network posts.
This gives you a better idea of what the caller needs from you.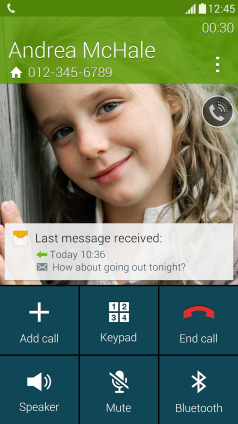 Activating Caller information on the Galaxy S5
Menu > Settings > Call > Show caller information
Playlist Lord: Tilt Your S5 to create a customized playlist
Creating the perfect playlist is a huge pain. It turns into annoyance when a classical Mozart tune is followed by a loud 2 Chainz beat. You don't have the time to create the perfect playlist to match your mood. Another Samsung Galaxy S5 feature has you covered
Activating Tilt for a customized Playlist
Tap to launch the Music Player. Select the song you think suits your mood. Tilt your handset horizontally to activate the landscape mode.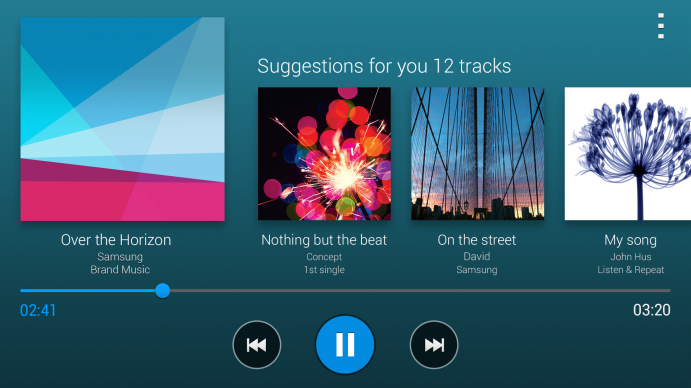 Your Samsung Galaxy S5 does its thing and automatically creates a customized playlist based on the metadata of the current song. It's basically creates Beats by You!
Digital Parenting: Turn your Galaxy S5 into a Toy
Just like Adults, kids of this millennium love Smartphones. They especially love fancy handsets such as the S5, due to their huge sizes.
You would of course love to give your little son/daughter your phone, but there is the possibility of your child messing or deleting with some important settings/date.
This is where the Samsung Galaxy S5 kid mode feature comes in.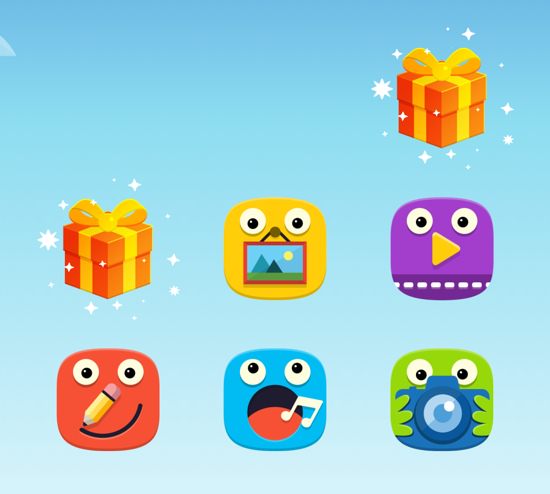 Activating Kid Mode
Tap on the Kids Mode widget on your home screen. You will be prompted to install the Kid Mode App (61.3MB). Thereafter, Set the PIN > Create Kid's Profile > Select Applications Accessible your child.