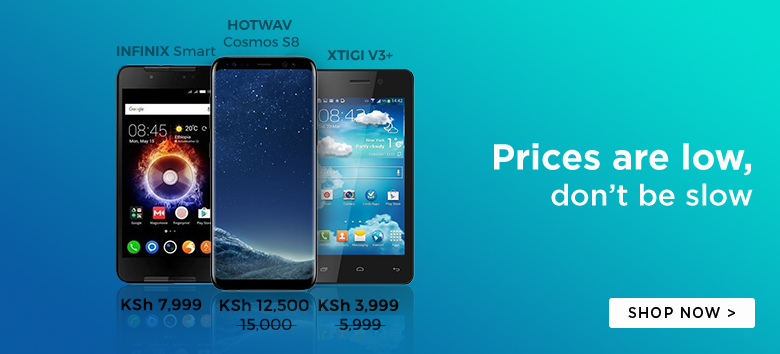 Hey Guys!
Have you heard about Gionee? (Pronounced Ji-o-niih-)
If you haven't, it's totally okay. Here is a brief introduction of the Gionee brand.
Gionee is one of the leading Chinese smartphone brands and it recently set up shop in Kenya. Gionee is also one of the top brands in Nigeria and is currently on a path to establish a leadership position in Kenya.
We have here the Gionee M6 Lite, a budget variant of the M6 that is currently exclusively available for purchase from Kilimall.co.ke
That said, here is what the Gionee M6 Lite has to offer.
Gionee M6 Lite Specifications
Performance
Operating System: Android 6.0 Marshmallow
CPU: 1.3GHz quad-core
RAM: 3 GB
Internal Memory: 32 GB
Micro SD: Yes, up to 128 GB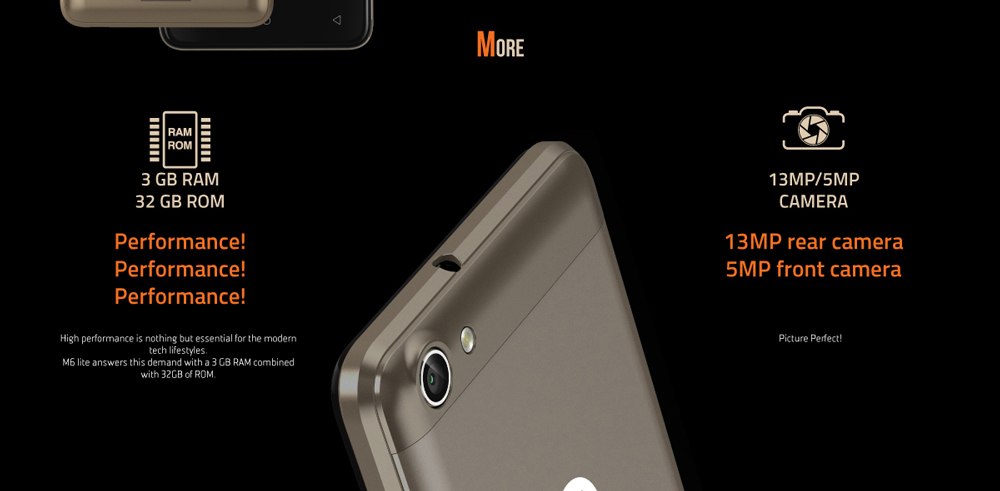 The performance profile of the M6 Lite is one of the core reasons why you should consider buying the smartphone.
A 1.3GHz quad-core MediaTek chipset power the M6 Lite and this is coupled with some 3GB RAM. The 3GB RAM is what makes the profile stand out since it's yet to become mainstream among budget smartphones.
The Gionee M6 Lite runs Android 6.0 Marshmallow out of the box with the Amigo 3.2 user interface on top of it. The Amigo 3.2 user interface heavily 'borrows' from Apple's iOS and I had hoped for something unique.
However, Android runs really well on the Gionee M6 Lite and there are literally no lags or stutters, something that I really liked.
Battery and Extras
Battery Capacity: Li-ion 4000 mAh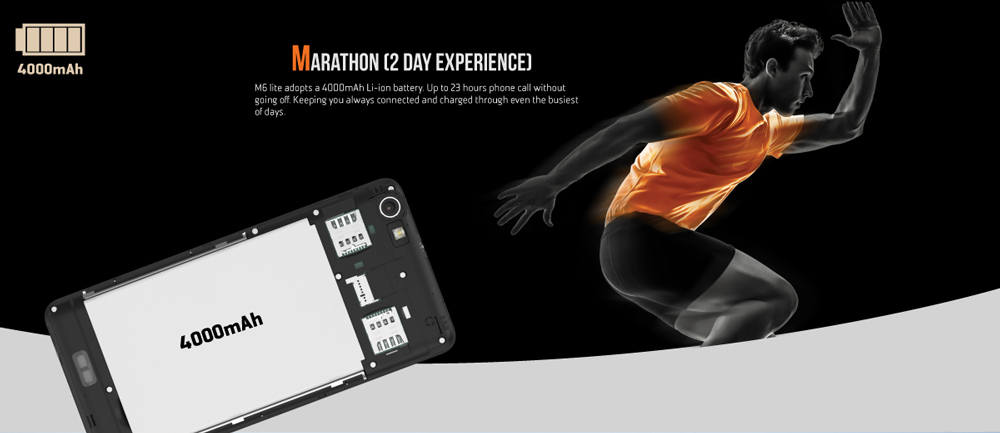 A Li-ion 4000 mAh battery powers the Gionee M6 Lite.  The capacity is quite good and can easily last a day or two while on a moderate usage.
Camera
Rear Camera: 13 MP
Secondary Camera: 5 MP
LED Flash: Yes
You get a 13 MP camera for general photography and a 5 MP camera for your selfies. This is an awesome setup that makes the M6 Lite awesome.
Display
Display Size: 5.0-inch
Display Type: IPS LCD
Screen Resolution: 720 x 1280 Pixels
Screen Resolution Density: 294 ppi
Screen Protection: None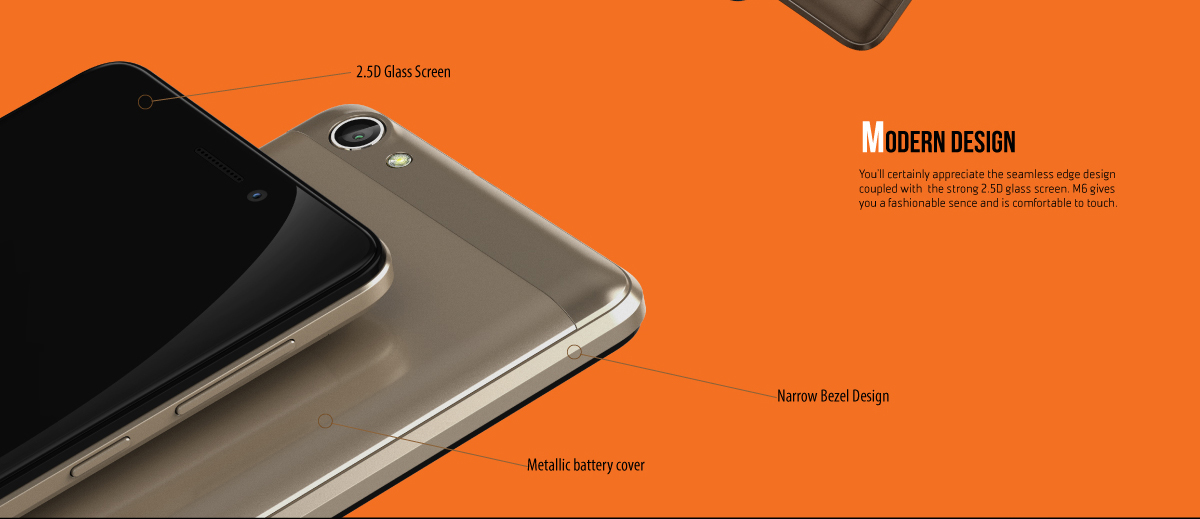 You get a 5.0-inch IPS LCD display with the M6 Lite. The display has a resolution of 720 x 1280 Pixels which is kind of a let-down considering that you can now get a  1080 x 1920 Full HD display with a budget of Ksh. 15,000 in Kenya.
However, what the Gionee M6 Lite gets right is the inclusion of the 2.5D display. 2.5D displays are currently one of the trending features in budget smartphones and it's great that the M6 Lite has one.
Design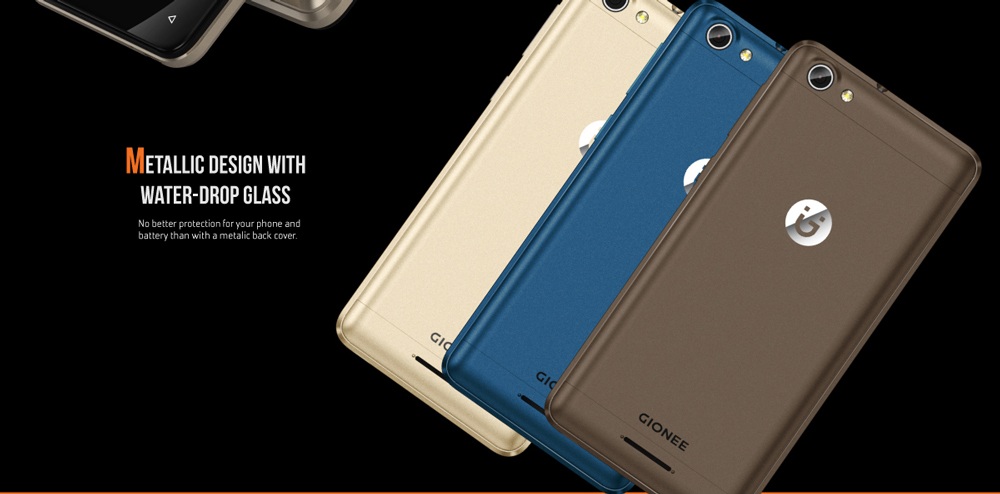 The design of the M6 Lite is definitely its weakest point. The Gionee M6 Lite has a really bland design and there is very little attention to detail.
However, the 2.5D display looks really nice and is a feature that adds a bit of flavor to the otherwise dull design.
Extras
Dual SIM
Verdict
The first impression I get when I ask people about Gionee, is that they think that the brand name sounds funny, (truth be told, it does sound funny)
However, when it comes to their smartphones, Gionee means business.
The Gionee M6 Lite is a fine choice if you out shopping for a budget smartphone that offers superior performance and an impressive battery life.
Why you should buy the Gionee M6 Lite
Awesome performance Profile
Great battery Performance
Impressive Camera Profile
Cons of the Gionee M6 Lite
Dull Design
Rivals
Rivals of the Gionee M6 Lite include the Infinix Hot S (Ksh. 12,499) and Samsung Galaxy J3 (Ksh. 14,200)
Price in Kenya
The Gionee M6 Lite has a suggested retail price of Ksh.14,999 (Black Friday offer) in Kenya.

Be awesome and rate the Gionee M6 Lite

Gionee M6 Lite: Specifications Review

,