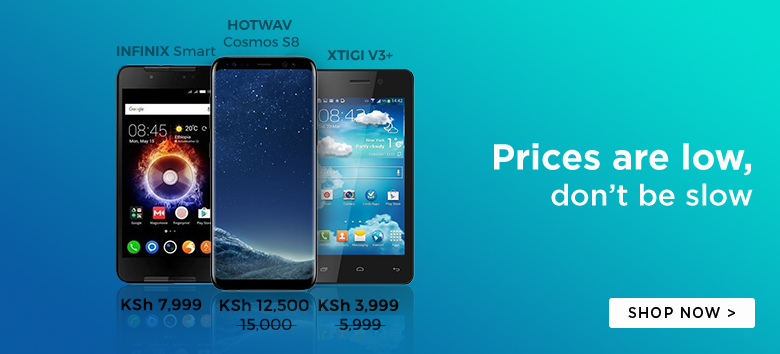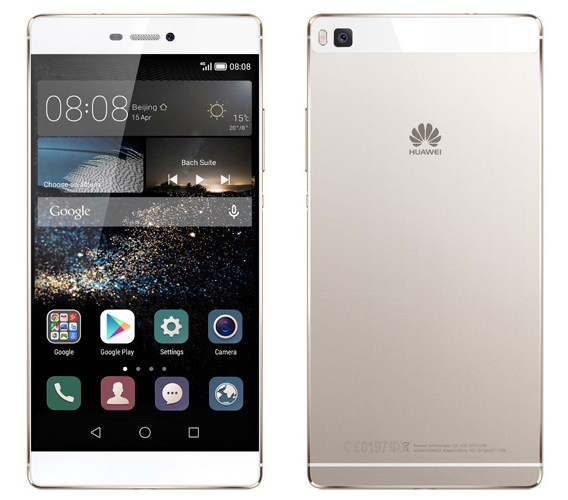 | Pros | Cons | Price |
| --- | --- | --- |
| Awesome Design | Lacks a 2K display | Ksh. 54,999 |
| Powerful Perfomance Profile | | |
| Sophisticated Camera | | |
The Huawei P8 is the latest flagship smartphone from Huawei. The P8 incarnates everything fancy about the Chinese smartphone manufacturer and is one of the finest Android smartphones on the market right now.
Avid Huawei fans might have noticed the notable absence of the iconic 'Ascend' tag that has existed on all Huawei premium smartphones. Huawei retired the Ascend brand earlier on in the year and as a result the smartphone is simply refered to as the P8.
Here is what the Huawei Ascend P8 has to offer.
Technical Specifications
Display
Display Size: 5.2 inches
Display Type: IPS LCD
Screen Resolution: 1080 x 1920 pixels
Screen Resolution Density: 424 ppi
Screen Protection: Corning Gorilla Glass 3
You get a 5.2 inches 1080p Full HD display with the P8. Most expected that the Huawei P8 will like most of its peers sport a fancy 2k display.
Huawei was however, clear that for now it will stay clear from 2K/4k displays citing battery draining issues. You therefore, have to settle for the 1080p display which is something similar to what you get on the Huawei Ascend P7.
The 1080p display on the P8 isn't exactly a deal breaker. However, if you the kind of buyer that goes straight for what is Grade A on the market, you should direct your attention to the 2K displays on the Samsung Galaxy S6 and LG G4.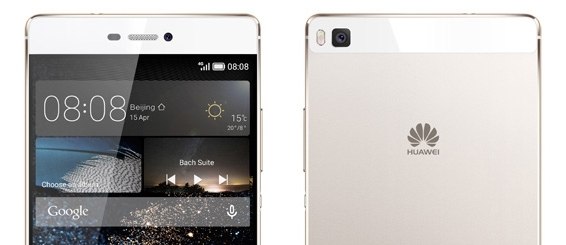 Design
Frame Dimensions: 144.9 x 72.1 x 6.4 mm
Weight: 144 g
The design profile of the Huawei P8 is an aspect that i believe, simply embarasses most of its rivals. You get a solid all-steel uni-body exterior treated by what Huawei describes as Diamond Blasting.
By the way, by a uni-body design i imply a concept where the smartphone is compact with no removable rear cover.
I really liked HTC One M9 design but frankly, i like the P8 design much better. The Huawei P8 has a super slim profile and is the thinest among the mainstream flagship smartphones.
Performance
Operating System: Android OS, v5.0.2 (Lollipop)
CPU: Quad-core 2 GHz Cortex-A53 & quad-core 1.5 GHz Cortex-A53
RAM: 3 GB
Internal Memory: 16/64 GB
Micro SD: Yes, up to 128 GB
The perfomance profile of the Huawei P8 is nothing but impressive. You get two quad core CPUs, one clocked at 2 Ghz while the other is clocked at 1.5 Ghz.
If you couple this with the ample 3GB RAM everything from the intensive gaming to multitasking between open application becomes a flawless affair.
The P8 is available in 16/64 GB variants. The 64GB model features some a slightly beefed up perfomance profile.
Camera
Rear Camera: 13 MP
Secondary Camera: 8 MP
LED Flash: Yes
The Huawei P8 has a 13MP rear camera and a 8 MP selfie snapper. The camera does an excellent job in terms of image clarity but recording is however, limited to just 1080p.
Battery and Extras
Battery Capacity: Li-Po 2680 mAh
Extras
Dual SIM
Rivals of the Huawei P8
Rivals of the Huawei P8 includes the Samsung Galaxy S6 and HTC M9.
Verdict
Android smartphones are becoming bigger and better. Design is now a critical factor that gives flagship smartphones an edge over competition.
The Huawei P8 is a smartphone that is first and foremost perfect for buyers who prioritize design over everything else. Second, the P8 is for someone who simply wants a smartphone rather than on undersized phablet.
Price
The Huawei P8 has a suggested retail price of Ksh.54,999 in Kenya.
0 87 100 1

Be awesome and rate the Huawei P8.
3-Minute Review: Huawei P8

,