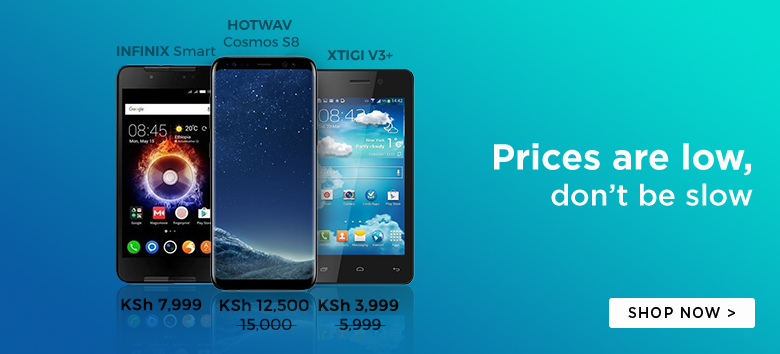 The Infinix Hot Dragon, which is officially known as Hot 3 LTE (X553), is now officially available for order from Jumia Kenya.
The Infinix Hot 3 LTE is the latest smartphone from Infininx Mobility to become available in Kenya and its launch comes just a couple of months after the launch of the Hot 3 (3G).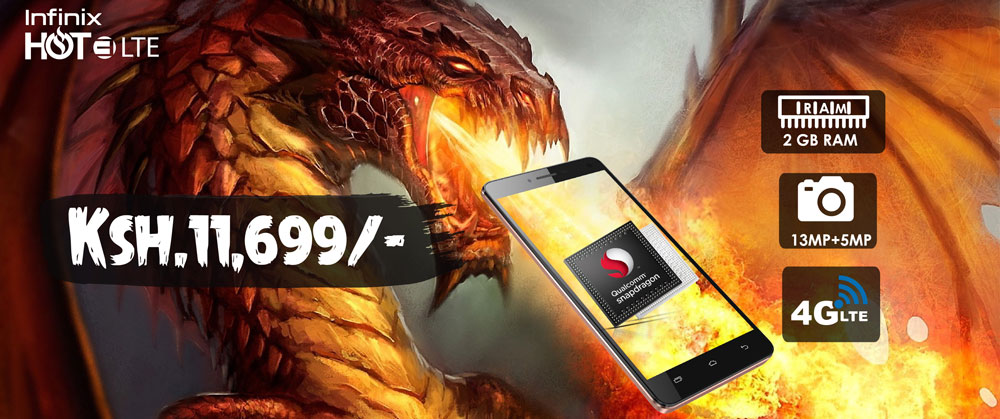 The Infinix Hot Dragon features some significant upgrades with the highlights being its Qualcomm Snapdragon 415 chipset and 2GB RAM.
The Hot 3 LTE is a solid smartphone and I do suggest that you check out its specifications review to get a preview of what the smartphone has to offer.
Related: Infinix Hot Dragon Specifications Review
We are working on getting a Hot 3 LTE unit and therefore expect a full review of the smartphone very soon.
The Infinix Hot 3 LTE has a retail price of Ksh. 11,699 on Jumia Kenya and you should definitely consider it if you are out shopping for a budget 4G smartphone.