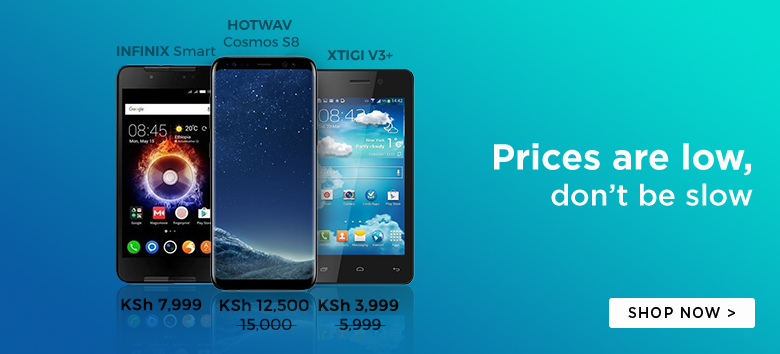 It's official, the Infinix Hot 3 will launch in Kenya on April 29th.
The Infinix Hot 3, gauging from the social media trends, is one of the most anticipated smartphones and its launch is therefore very exciting.
Some Infinix fans were totally bummed out after Infinix Kenya confirmed the specifications of the Hot 3. The smartphone offers a rather insignificant technical specification improvements.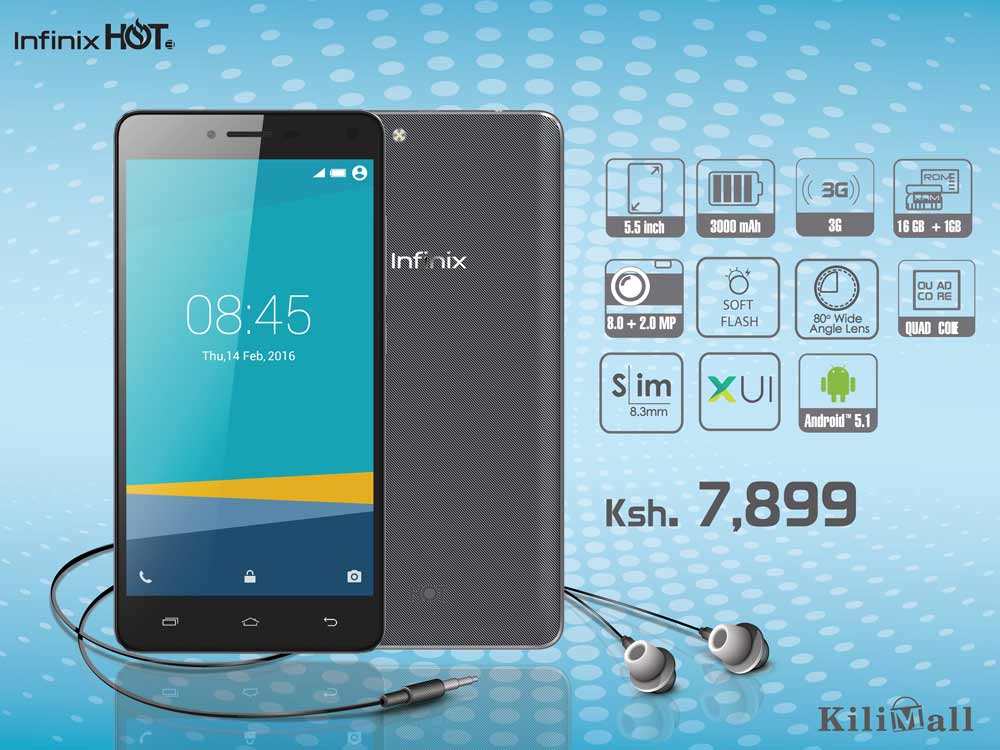 That's partly true and Infinix could have done better by at least making the Hot 3 4G enabled. It is however worth a mention that the Hot 3 is about Ksh. 500 cheaper than the Hot 2, so yeah, buyers are actually paying less for more features.
That aside, the Infinix Hot 3 will be a Kilimall.co.ke exclusive, an interesting choice, considering all previous Infinix smartphone launches have been Jumia.co.ke exclusive.
However, word around is that, the Hot 3 might become available on other platforms online/offline a couple of weeks after the launch.
However, I don't think buyers will wait for that long.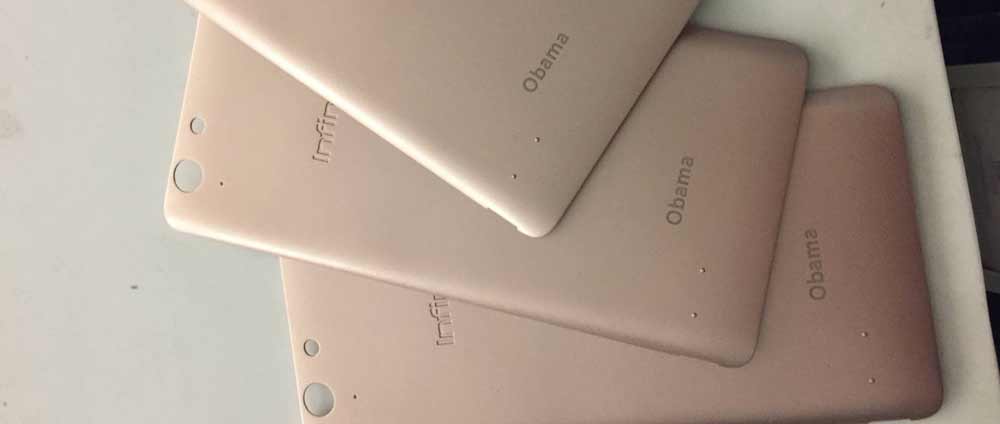 Why? Infinix has this interesting promotion.
They will randomly choose 100 people from those who purchase the smartphone during the launch week and those buyers will get the opportunity to customize their smartphones. The lucky 100 will have the opportunity to have their names engraved on a Hot 3 rear cover.
Read more about the #pimpmyhot3 campaign.
Yeah, they have that. An interesting launch campaign that will give a couple of Hot 3 devices a touch of exclusivity.
That campaign is interesting, the Infinix Hot 3 is interesting.
Update: The Infinix is now available on Jumia, it costs Ksh. 7,999.