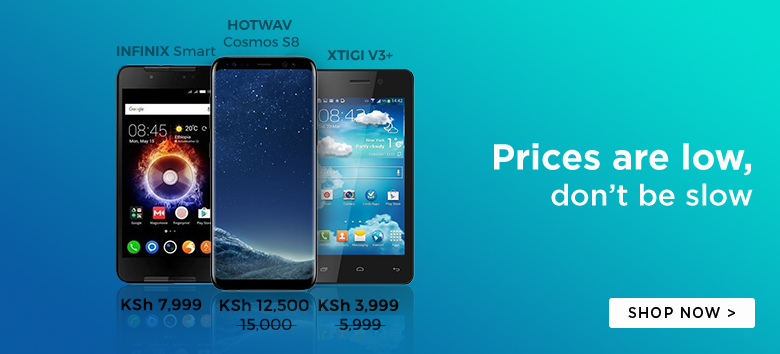 The Infinix Hot S is finally in Kenya.
Its availability in Kenya comes a couple of weeks after the smartphone launched in Nigeria, Egypt and Indonesia.
Now it's here.
The Infinix Hot S is currently one of the best designed budget smartphones you can buy right now. That said, check out our unboxing article and video that will give you an early preview of what the Infinix Hot S has to offer.
Inside the box you will find;
Infinix Hot S
AC Charger
USB Charging Cable
User Guide
A pair of Earphones
SIM Ejector Tool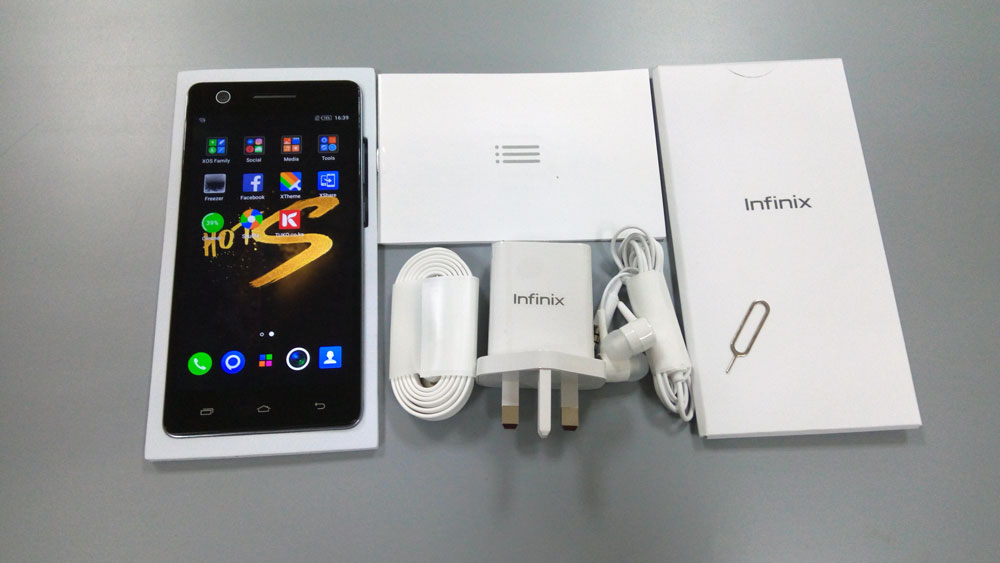 First impressions
The Infinix Hot S features a rather bland design package. I had expected a premium packaging concept that is similar to the Infinix Hot S but sadly that didn't happen.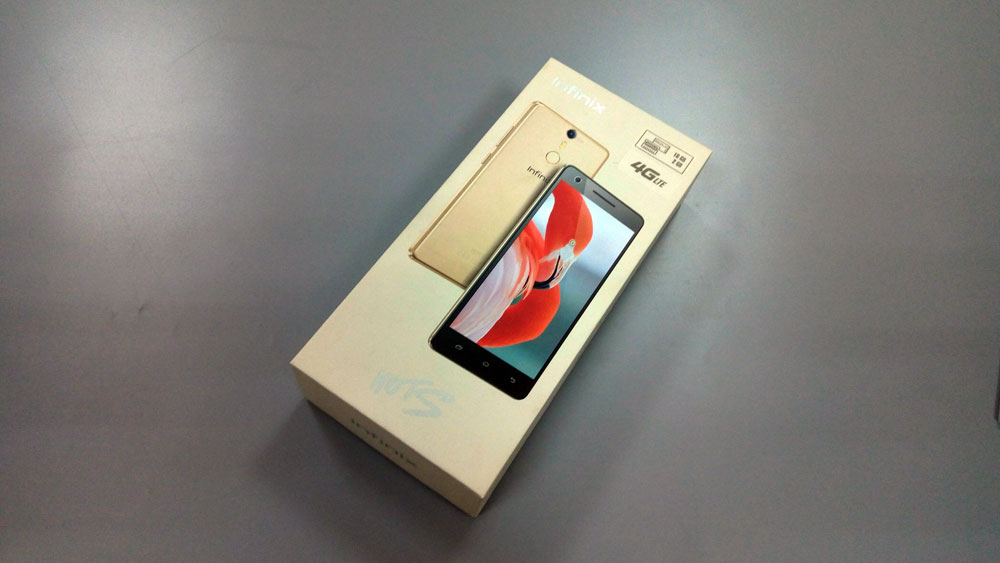 You get a beige slab package and I feel like Infinix should have taken more time with the packaging so that it gives buyers an exciting preview of what the smartphone has to offer.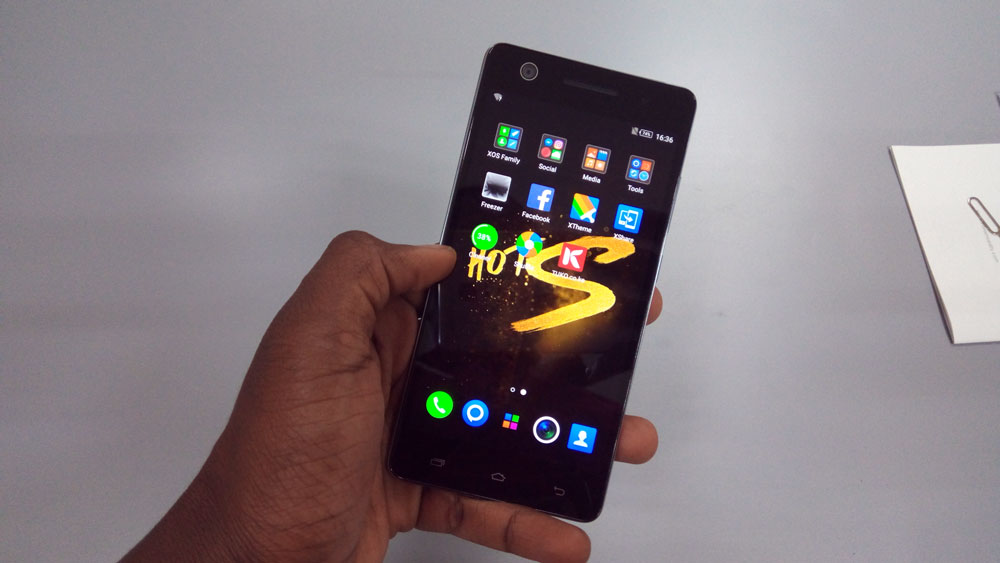 However, you get to unbox a smartphone only once and thus the bland packaging isn't really a deal breaker.
However, after unboxing the smartphone, it's a totally different tale. The Infinix Hot S is gorgeous. Very gorgeous. It feels really good to look at and hold.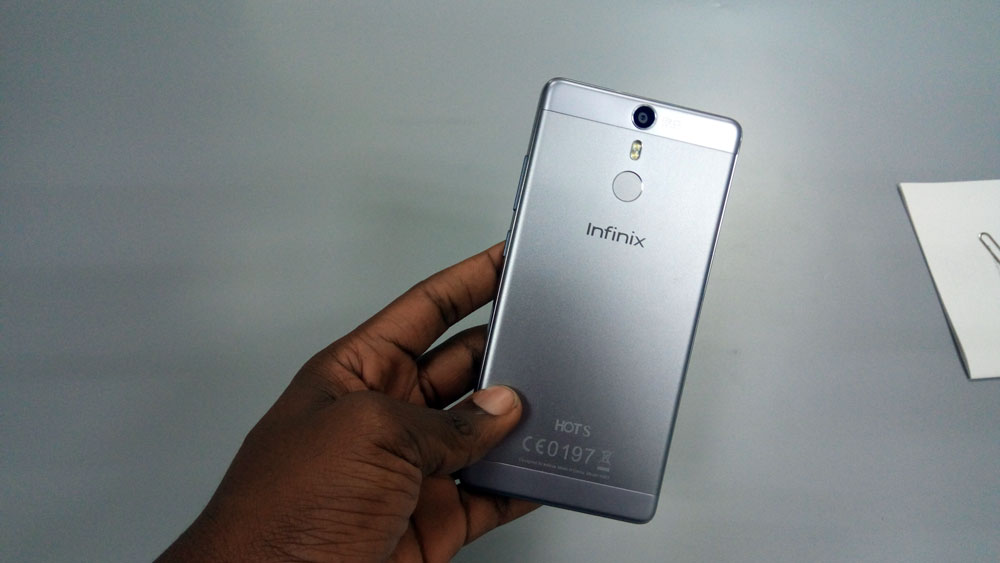 It's all metallic and that's the first thing you will probably notice. The second one is the svelte profile. The other noteworthy feature is the attention to details. Every detail of the Infinix Hot S looks like it was thought-out instead of it just being placed there arbitrarily.
Another awesome features is the weight. The Infinix Hot S weighs in at 140g and thus very light.  In the hand it feels like a feather and you will most definitely appreciate the Hot S light-weight if you have dealt with its older, much heavier, sibling, the Infinix Note 3.
The Infinix Hot S runs XOS 2.0 Android 6.0 Marshmallow out of the box. The OS runs..mmh..how can I put it…like sliding a hot knife through butter. Yeah, it runs flawlessly and stutters are pretty much non-existent.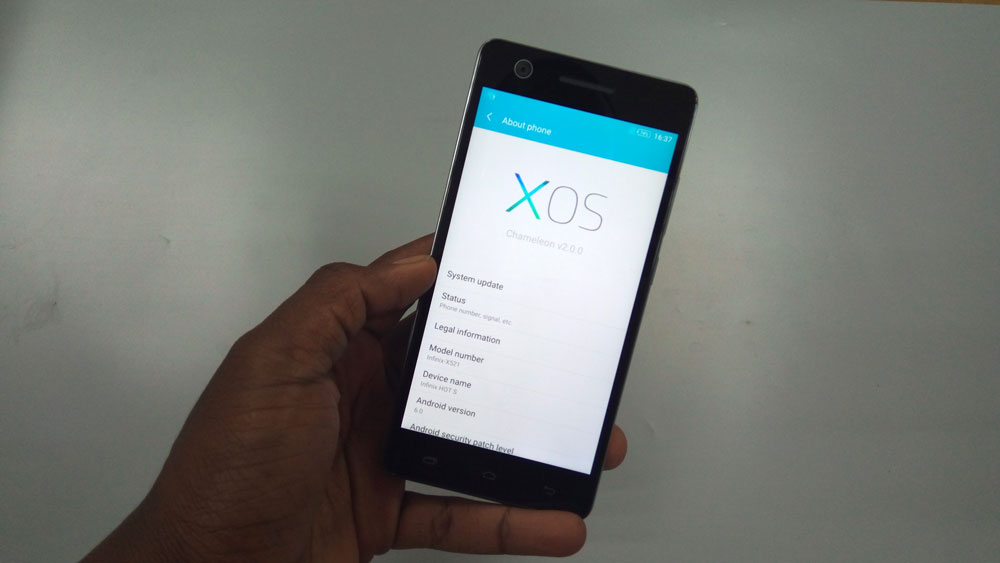 My first impressions of the Infinix Hot S were generally positive. I don't like it…I love it!
Standby for a full review in the coming days.
The Infinix Hot S is available in Safaricom shops and a number of Infinix offline shops.
 What do you think of the Infinix Hot S? We would love to hear your thoughts!