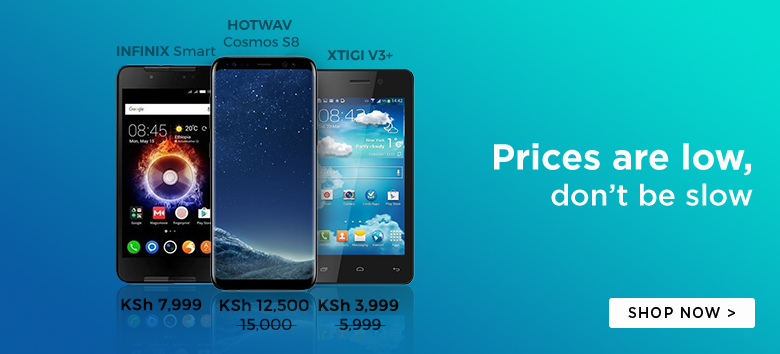 You must have now be aware that the Infinix Note 2 is now available in Kenya.
Well, if you are yet to get that memo, the Infinix Note 2, which is an upgrade of the extremely popular Infinix Hot Note, launched in Kenya about 48 hours ago.
We have managed to get a review unit courtesy of Infinix Kenya (Many Thanks!) and without any much further ado here is a quick unboxing walk-through to provide early insights of what is probably the best budget smartphone in Kenya right now.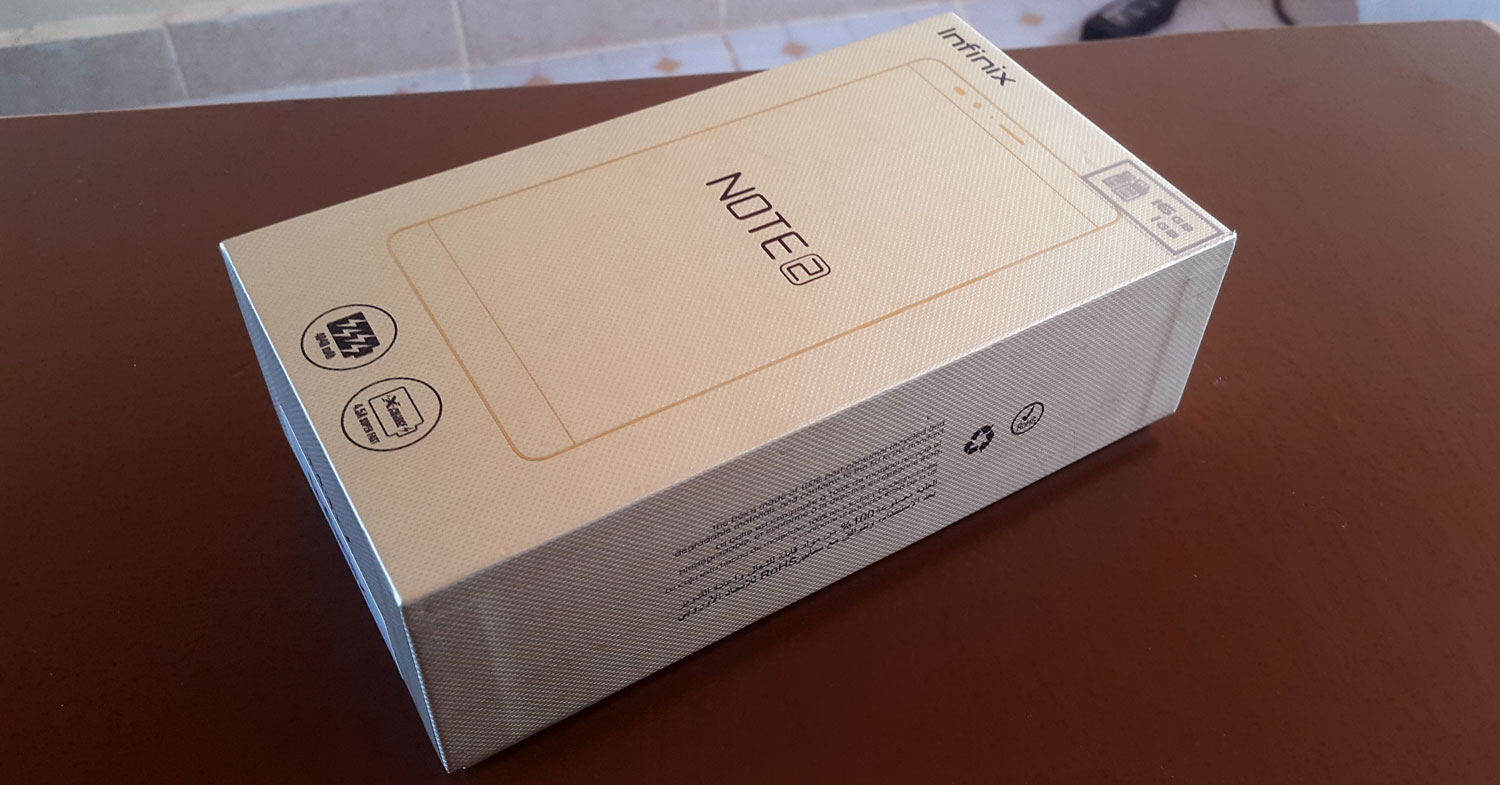 The Infinix Note 2 comes in a light golden box (regardless of the color of the smartphone). The box has this awesome snake skin-like surface that provides premium appeal even before unboxing the smartphone. This a feature that is often rare on budget devices as smartphone vendors adopt a simple design in order to cut costs.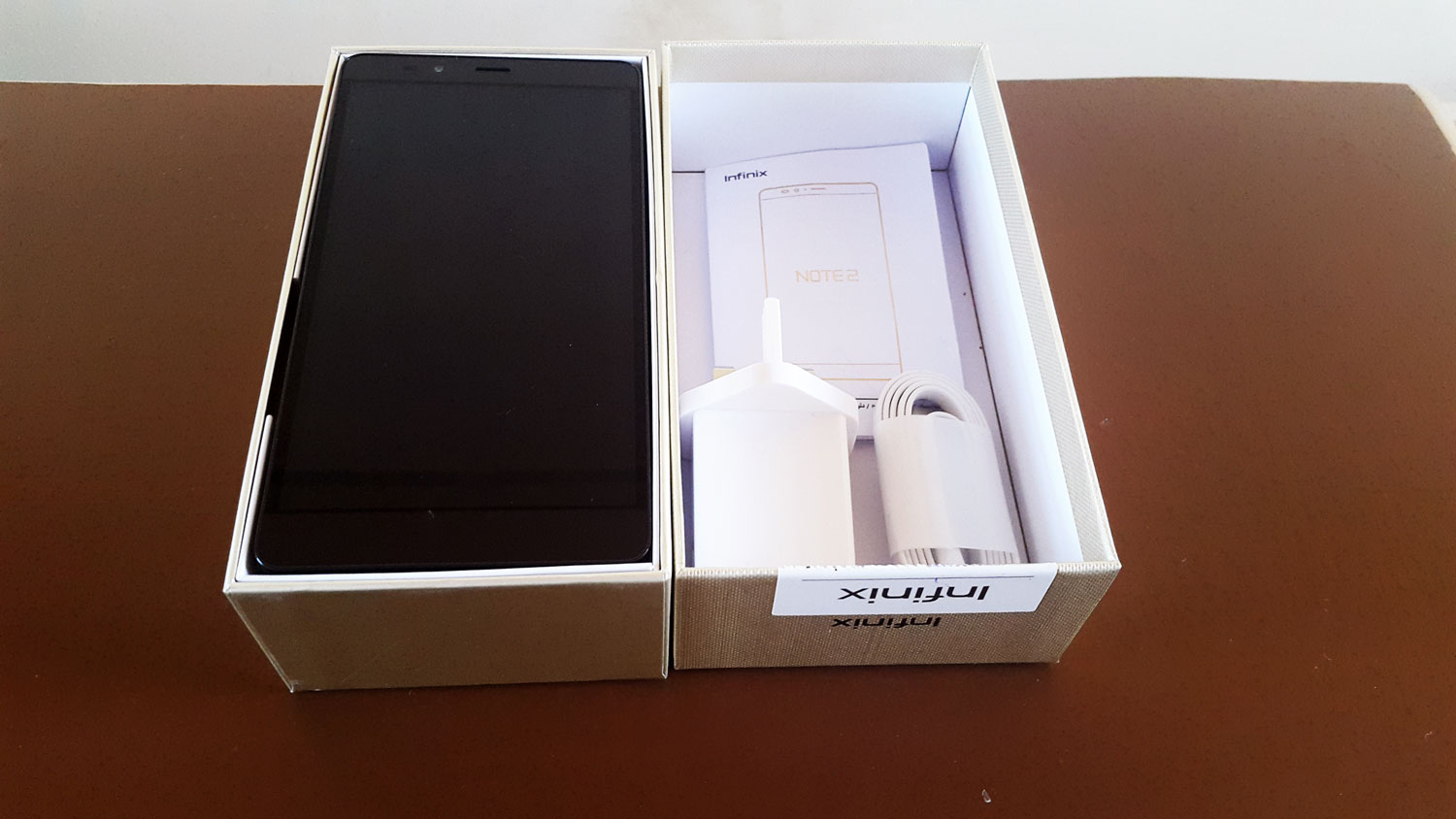 The Infinix Note 2 is placed right underneath the top cover and hence the smartphone is the first thing that you will see once you unbox the package.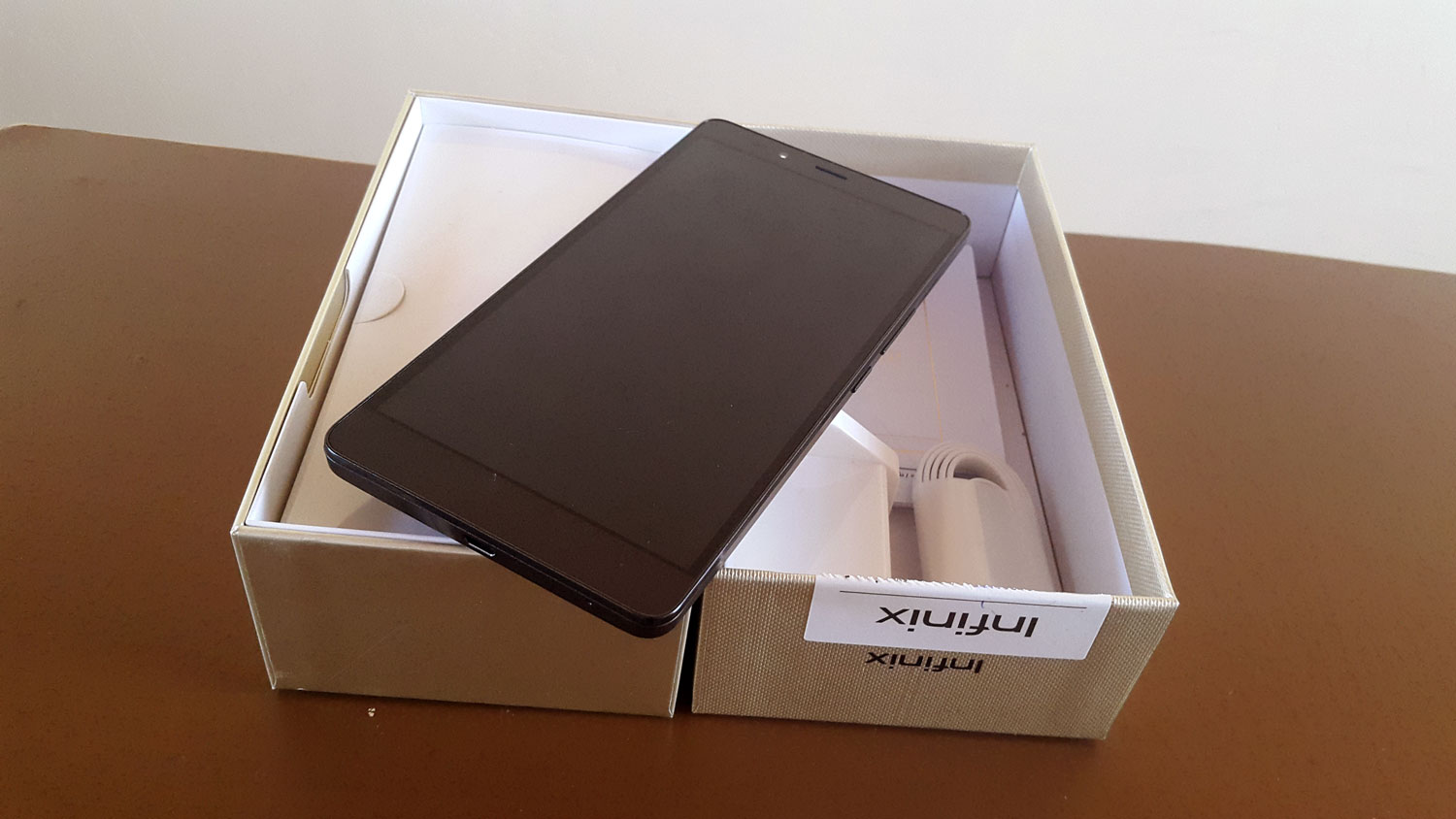 Lifting up the false bottom of the box you will find two compartments. One of the compartment holds the AC Charger (White) and the USB cable (White), while the other holds the User Guide AKA that small booklet that nobody reads.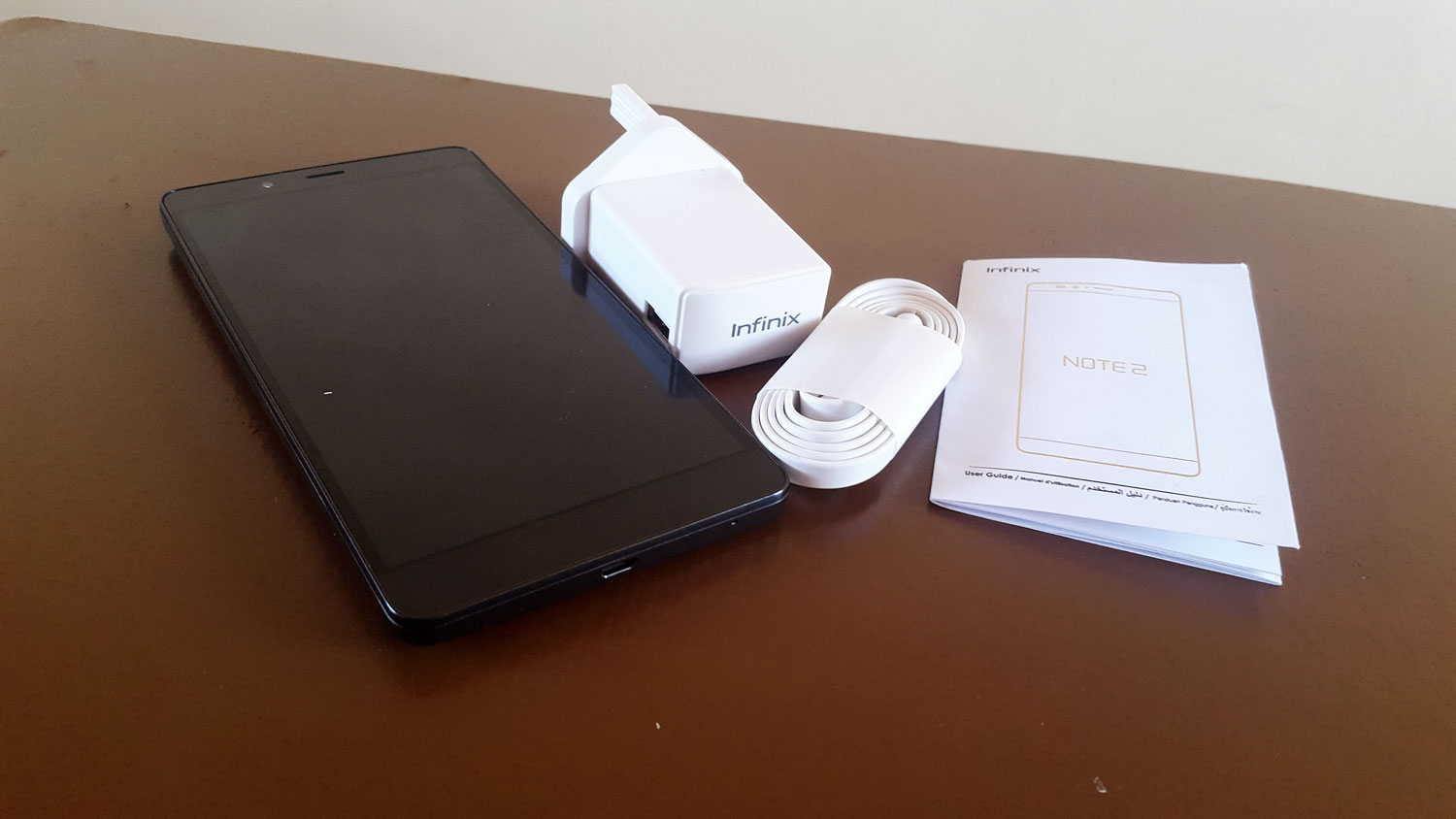 The Infinix Note 2 comes with a non-removable battery, therefore you will find the battery inside the smartphone once pop out the rear cover.
With that you are done.
The very sad part of this all is that the Infinix Note 2 does not come with a pair of earphones.
For that reason you many have to purchase a pair if you lack any lying around. The silver lining to this, is that you can take this opportunity to purchase a nice premium pair of earphones for a better audio experience.
Next: Infinix Note 2 (X6000) Review: Everything you need to know