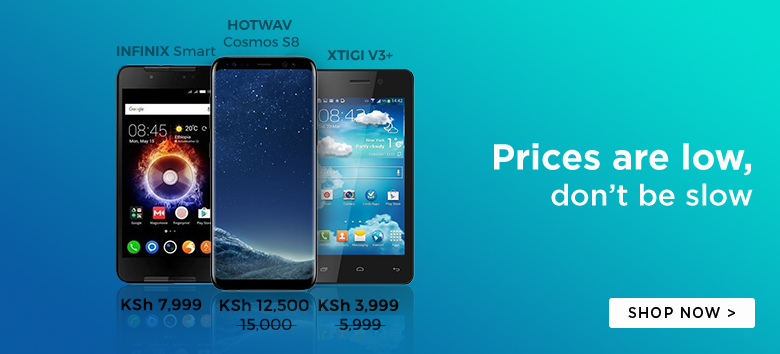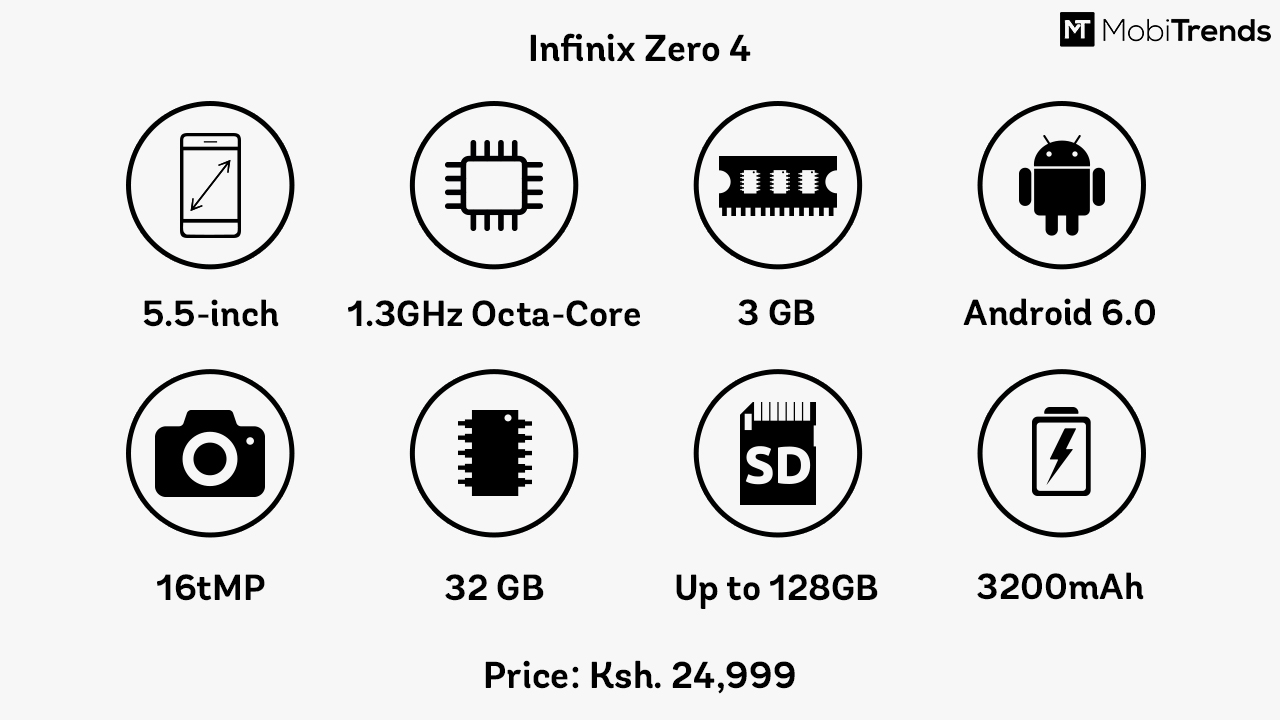 The Infinix Zero 4 is finally here!
The next Infinix Mobility flagship smartphone has been one of the most awaited devices and its launch is perfectly timed with the commencement of the Christmas festivities.
The Zero packs some really impressive technical specifications but still stays true to its preposition of being an awesome camera smartphone.
That said, here is what the Ksh. 18,499 Infinix Zero 4 has to offer.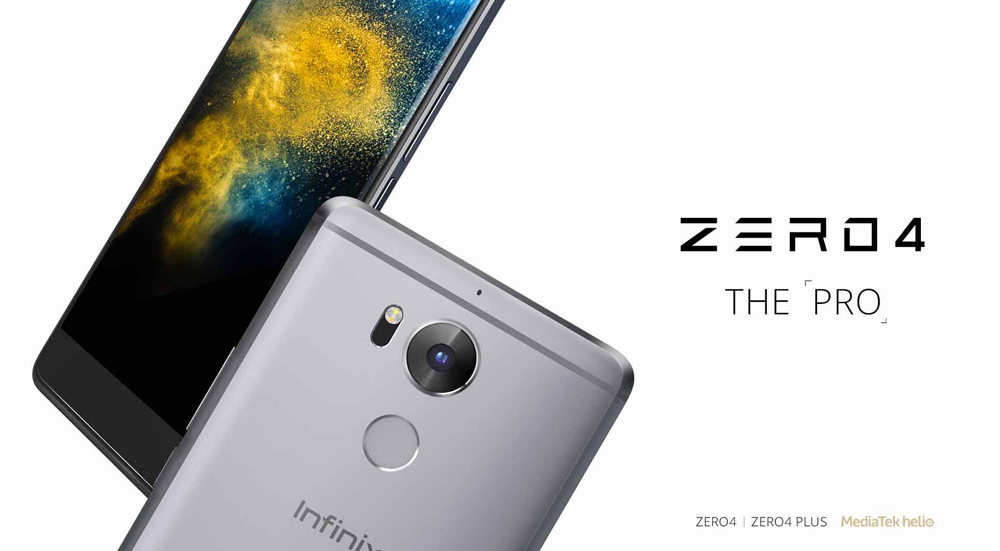 Technical Specifications
Camera
Rear Camera: 16 MP
Secondary Camera: 8 MP
LED Flash: Yes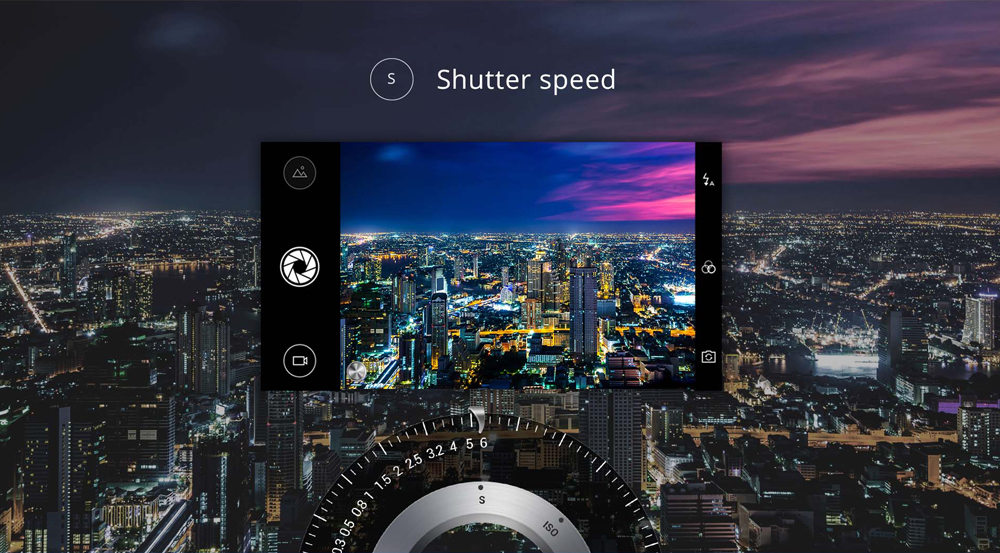 You get a 16 MP rear camera for general photography and an 8 MP camera for your selfies.
The Rear camera packs some auxiliary that makes it indeed a camera smartphone. Here is a brief low down of the features that the camera features packs.
Optical Image Stabilization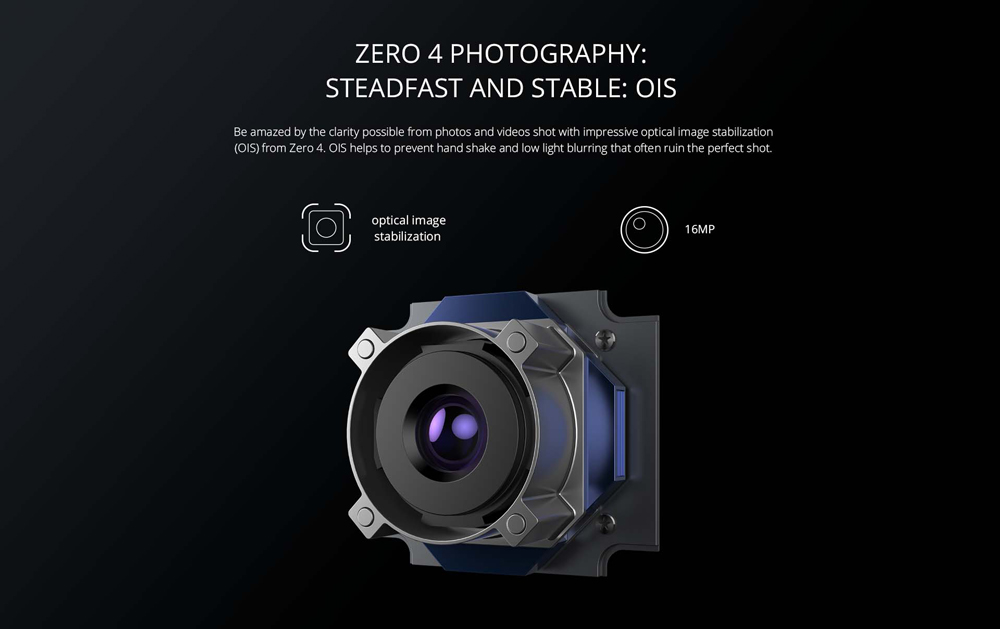 We all know how hard it is to capture the perfect shot while in motion. Like for example when you are in a bus and you struggle to capture a decent image and all you get is a blurry mess?
Optical Image stabilization is a fix to this. The camera is able to compensate for the motion and all you have to do is point and shoot.
Laser Eye Focus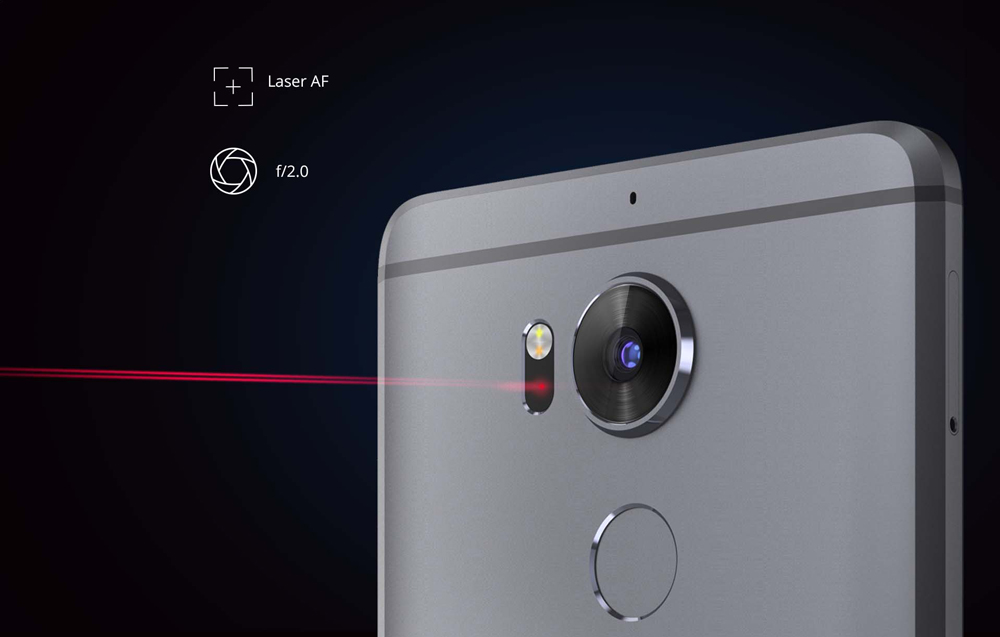 For the camera to focus on a subject, it's helpful for it to be able to estimate the distance between it and the object. This is where Laser Eye Focus comes in. Through it, a camera uses a beam to estimate the distance and hence put the image into focus.
Phase Detection Auto Focus
With Phase Detection Auto Focus, this is where is get a bit complicated. In the simplest terms, PDAF helps the camera to detect how much a lens needs to shift in order to achieve perfect focus.
Display
Display Size: 5.5 – Inch
Display Type: TFT
Screen Resolution: 1920 x 1080
Screen Resolution Density: 400
Screen Protection: Corning Gorilla 3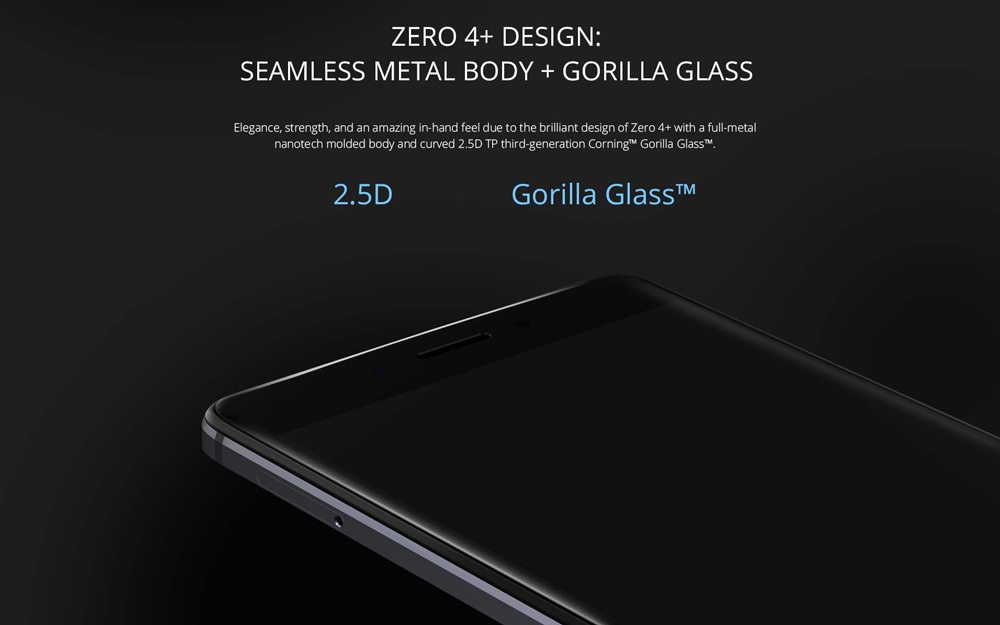 You get a 5.5-inch display with a 1920 x 1080 pixel Full HD display. The display is TFT which is sadly a downgrade from the IPS LCD display found on the Zero 3.
The display is however, a 2.5 D and thus images and videos pop out and the display generally looks super awesome. You will totally love it at first impression.
Design
Dimensions: 151.5 x 76 x 7.75 mm
Weight: 167.5 g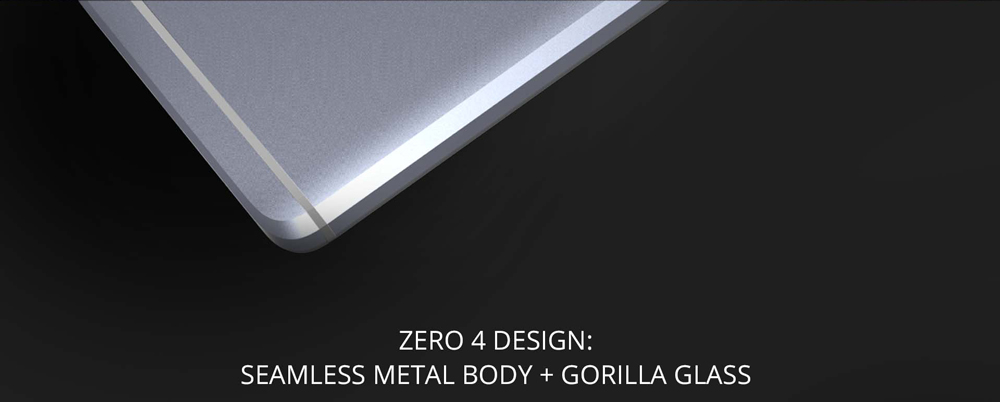 The design is one of the highlights of the Infinix Zero 4. You get a svelte solid all metallic design that looks really good.
There are two bands that runs horizontally on the top and bottom of the rear cover and this works well to add the esthetics of the smartphone.
Performance
Operating System: Android 6.0 XOS
CPU: Octa-core Cortex 1.3GHz
RAM: 3 GB
Internal Memory: 32 GB
Micro SD: Yes, up to 128 GB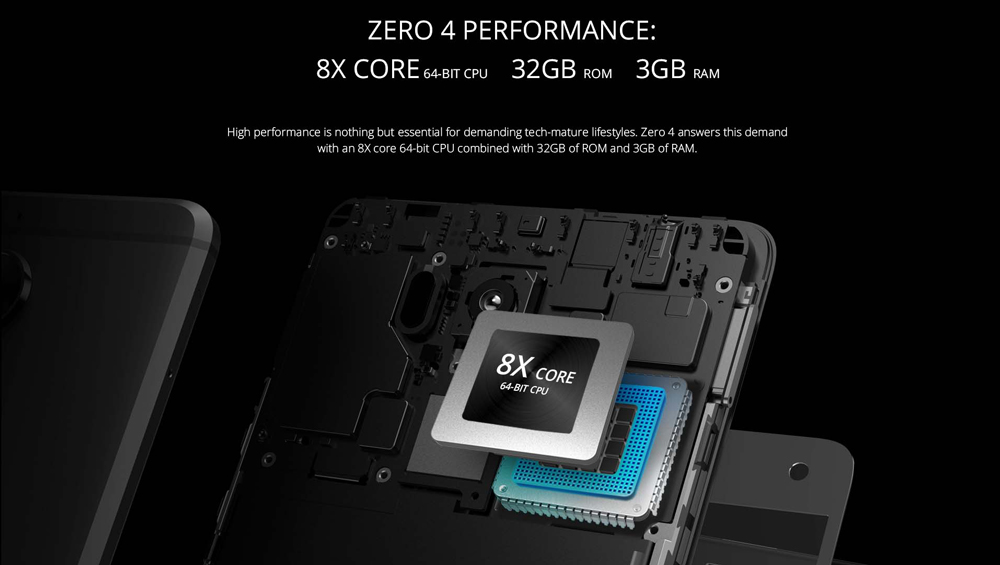 A 1.3GHz Octa-core Cortex chipset powers the Infinix Zero 4. This is coupled with 3GB RAM.
The setup is identical to what Infinix offered with the Zero 3 and it still quite good. The main difference is that the Zero 4 runs Android 6.0 out of the box up from the Android 5.1 that came with the Zero 3.
You get a 32GB as internal storage and a Micro SD slot that can handle up to 128 GB of Micro SD memory.
Battery and Extras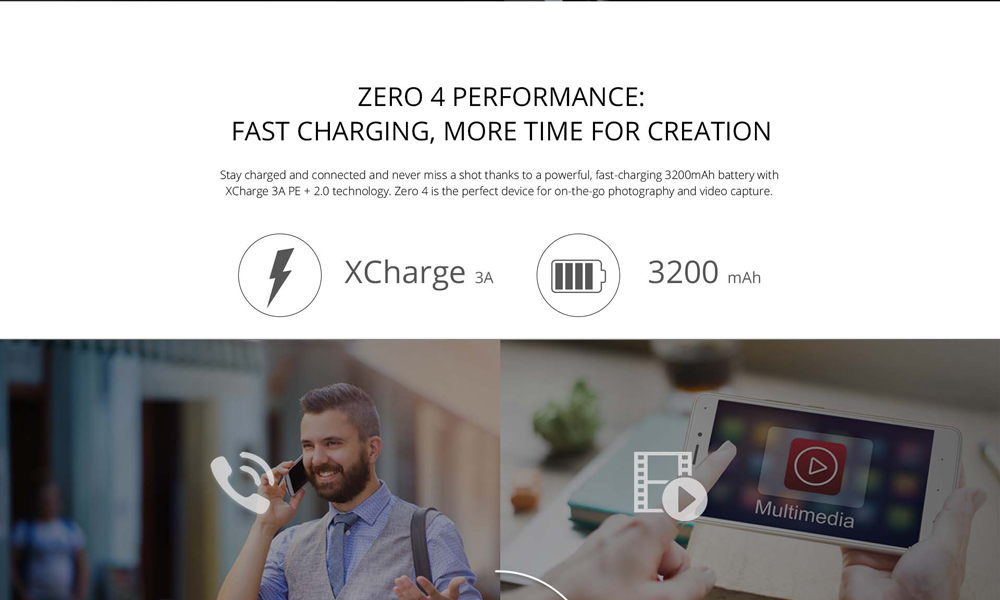 Battery Capacity: 3200mAh
A 3200mAh battery powers the Infinix Zero 3. This is a slight improvement from the 3000 mAh battery that came with the Zero 3.
Extras
4G LTE Connectivity
Dual SIM
Verdict
The Infinix Zero series has traditionally produced the best smartphones for the budget conscious smartphone buyers.
The Infinix Zero 4 does not break the tradition. It's is a fine choice if you are out shopping for a solid budget smartphone.
Why you should buy the Infinix Zero 4
Awesome Camera Profile
Impressive Performance Profile
Great Design Profile
Cons of the Infinix Zero 4
Weak Battery Specs
Rivals                                                                                                               
Rivals of the Infinix Zero 4 include the Tecno Phantom 6 (Ksh. 24,999) and Oppo F1s 9 (Ksh. 27,999)
Price in Kenya
The Infinix Zero 4 has a suggested retail price of Ksh. 18,499 in Kenya.
0 82 100 1
Infinix Zero 4
Price: Ksh. 18,499
Be awesome and rate the Infinix Zero 4.
Related: Infinix Zero 4 Plus Review 
Infinix Zero 4: Specifications Review

,