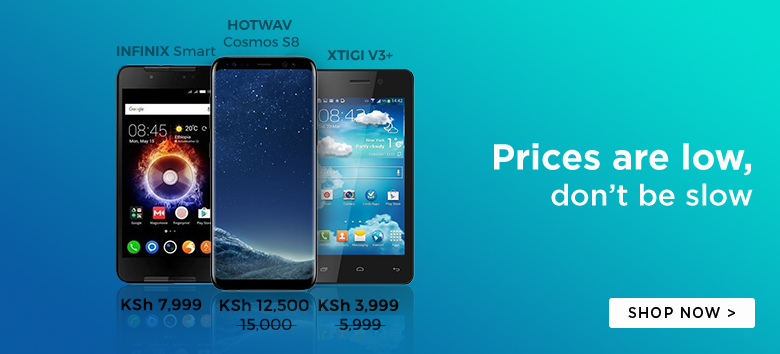 The Infinix Zero is a budget KitKat Smartphone that has taken the Nigerian Mobile Tech world by storm.
The Smartphone is rich in features and packs some technical specifications that are by emerging markets standards, those of a high-end Smartphone.
The selling point of the Inifix Zero isn't however the specs sheet but rather the incredible low price tag. It is fascinating on just how such awesome specifications could feature on a budget Smartphone.
That aside, the Benchmarks Score and Performance Stats of the Infinix Zero are out.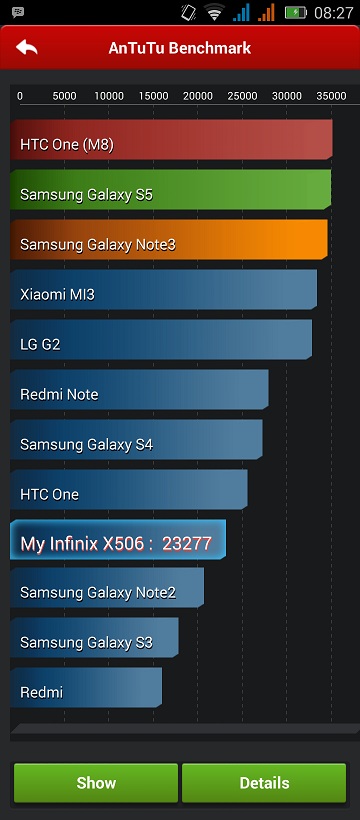 The Infinix Zero posted an impressive score of 23277 points on the Antutu Benchmark Test and ranks higher than the Samsung Galaxy Note 2 and the Galaxy S3 [Yes, you read that right].
The HTC One and the Samsung Galaxy S4 ranked just couple of levels higher than the Infinix Zero.
You might argue that the Samsung Galaxy Note 2 and the Galaxy S3 are rather 'outdated' and don't measure up to the current high-end Smartphone standards.
However, by just concentrating on the prices of the above Smartphones, you can't help showing some respect for a budget Smartphone that has what it takes to brush shoulders with the Android greats.