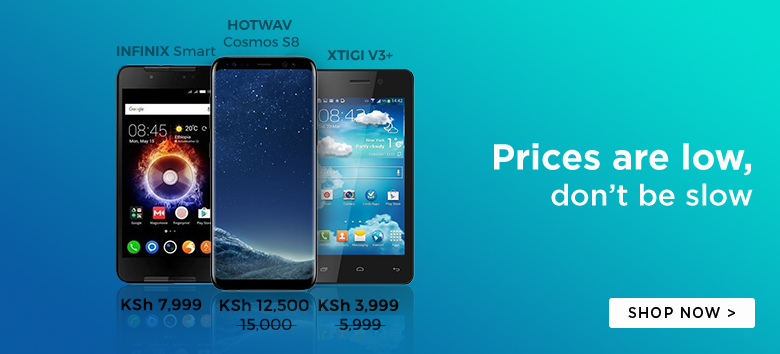 Jumia Kenya is the leading E-Commerce brand in Kenya.
The online store has almost everything you would need to buy online and Jumia is steps closer to becoming the 'Amazon of Africa'.
Jumia Kenya has a wide selection of Smartphones from various vendors and this makes it a fine choice for Smartphone buyers.
A section of my readers have been curious about how the Jumia Kenya Smartphone delivery network works.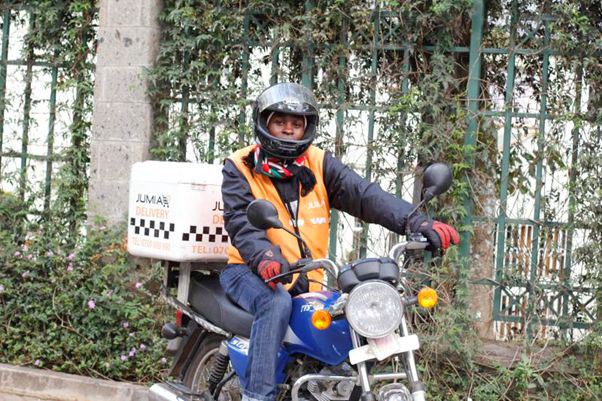 I was able to get hold of Robinson Murage, the Communications Manager at Jumia Kenya, to get answers to questions that most have about ordering Smartphones online from Jumia Kenya.
How does the Jumia Delivery Network work?
Jumia has its own delivery fleet that is in-charge of all deliveries countrywide.
Items that are of high value the items are provided with extra security. Jumia Kenya has a partnership with Aramex and customers can order online and pick from any Aramex center across Kenya.
How does Jumia deliver, let's say a Smartphone from its Fulfillment center in Nairobi to a buyer in Malindi?
Jumia has hubs in Mombasa and Nakuru. The Mombasa hub serves the larger Coastal area while the Jumia Kenya Nakuru hub serves the Rift Valley region.
What happens if a buyer lacks a P.O BOX Address?
The customer can give the address to a familiar center, School, Police Station, or give a desired place from where they can collect the delivery.
What are shipping costs involved?
Find below the shipping fees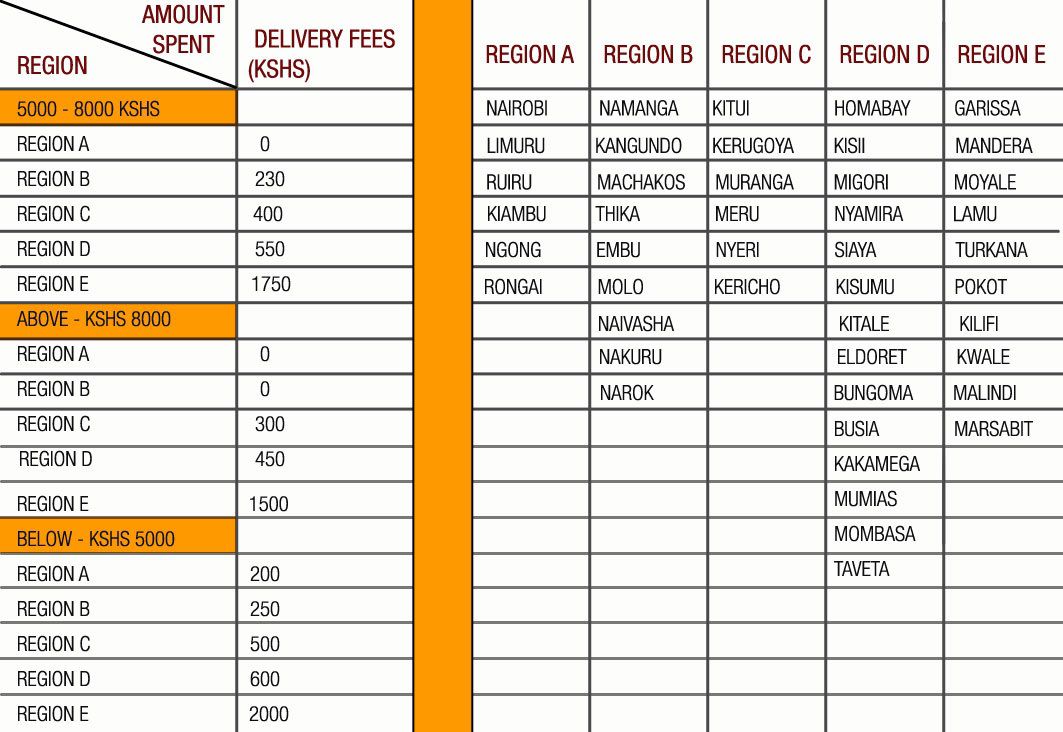 How long do Jumia Kenya deliveries take?
For fashion items we offer next day delivery. We also do the same for a few electronics like Smartphones, especially for buyers in Nairobi, Mombasa, and Nakuru.
Smartphones typically take 3 – 7 days to be delivered. This depends on the distance and customer preferences.
What happens if a buyer wishes to return a Smartphone they purchased?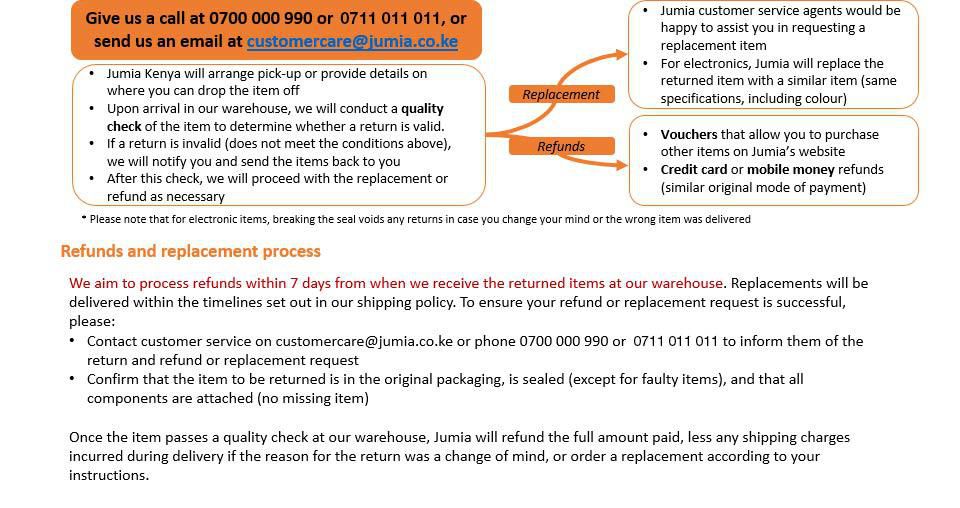 What happens when the item gets lost while in transit?
The chances of this happening are theoretically impossible, but in such a case JUMIA takes the whole responsibility for the item.
What happens when the delivered item is broken?
Jumia will replace the item for the said client in an agreed duration.
How does the Jumia Smartphone warranty work?
Jumia offers warranties of up to 5 years on different items, as long as the said item is within the warranty policy, the item can always be returned.
We are an online marketplace and we have different sellers selling on our website. If an item is faulty, the customer returns the item to Jumia and we in-turn return it to the seller and organize for the replacement
The item just needs to meet our return policy requirements and the warranty policies.