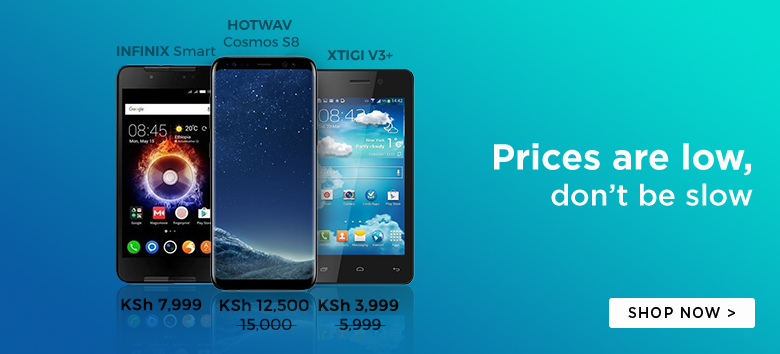 As Valentine's Day approaches, we all remember the brick and motor stores we walked in and out of during Valentine's to buy gifts years back and even though the stores still exist, most of us don't go there anymore, we shifted to shop online, save money and time to be together more with the people we love.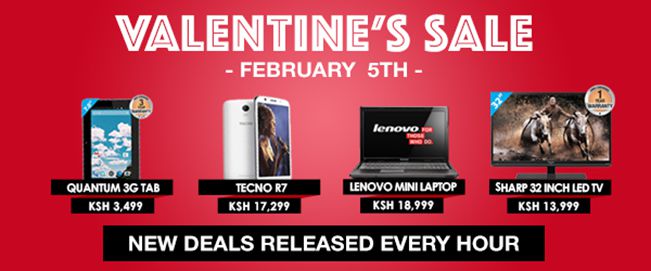 With a Mega Valentine flash sale tomorrow 5th February 2014 Jumia is set to ensure that you have a wide selection of gifts to choose for him and for her right from your computer or smartphone while sited on your lazy boy's seat at home or office and have deliveries made on your doorstep anywhere in Kenya with a cash on delivery option.
Among the mega deals to be released every hour include a 32"LED Sharp TV selling at Ksh. 13,999 down from ksh23,999, a Quantum 3G tab at Ksh. 3,499 down from Ksh 14,600, a Tecno R7 at 17,299, a Lenovo Ksh. 18,999 among other mega deals that will be released every hour for 14 hours starting from 8:00AM.
Parinaz Firozi, MD, Jumia Kenya said, "Valentine is a special day for love the world over, we have prepared amazing gifts of love for our customers at incredible prices all in a stress-free shopping experience, all you will need to do is be online to avoid missing out."
For a sneak peek into the items on offer tomorrow click here
Next: How it went down: Jumia Kenya Valentine Flash Sale Frenzy