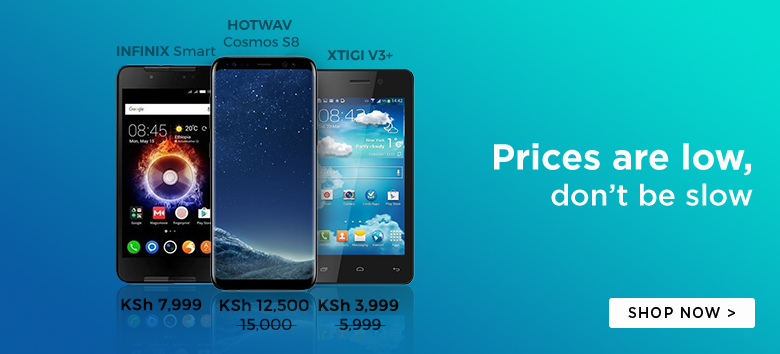 OLX has partnered with a number of Kenyan Artists to share the Easter holiday joy through a campaign dubbed Sell-to-Bless.
The Sell-to-Bless is a charity initiative that encourages Kenyans to sell items that they don't use through OLX. The revenue from the sales of the items will purchase dry food stuff for donation to needy children's homes.
The OLX Sell-to-Bless campaign presents an excellent opportunity to Kenyans to sell all their unused possessions while at the same time play their part in helping the less fortunate members of the society.
OLX has a dedicated App for the Sell-to-Bless campaign. You can access the App by visiting http://selltobless.org/.
Using the App is straightforward and is done through some five simple steps.

Step #1: Deciding on what you need to sell
You have to decide on the items that you need to sell. The easiest to do this is checking around your place and deciding on the items that you no longer use.
It could be an old smartphone, a Microwave or even Shoes.
Step #2: Sell the items on OLX
List the items that you choose from Step #1 on the OLX website or through the OLX App.
Remember to take some good shots of the item, price it competitively, and wait for a buyer to contact you.
You can include a brief note that the proceeds from the sales will be going to charity to make your Ad stand out a bit.
Step 3: Visit any Tuskys Supermarket
Once the items you listed sells, head to your nearest Tuskys Supermarket branch to shop for dry foodstuff or buy shopping vouchers for the OLX Sell-to-Bless campaign.
With that you are done with your part of the charity campaign.
Step 4: Collection of the donations
The OLX Sell-to-Bless team, headed by DJ Soxxy, will collect your dry food stuff and shopping voucher donations from Tuskys and donate them to a number of needy children's homes.
You can get the chance to nominate a Children's home, you think deserves the donation through live TV-shows on Sunday mornings and on social media.
Step 5: Upload your photo and share it with friends
The more people participate in the OLX Sell-to-Bless campaign, the better. You can thus create more awareness about the initiative through uploading a photo of the items you donated and sharing the placard with friends on social media.
Get started with the OLX Sell-to-Bless campaign