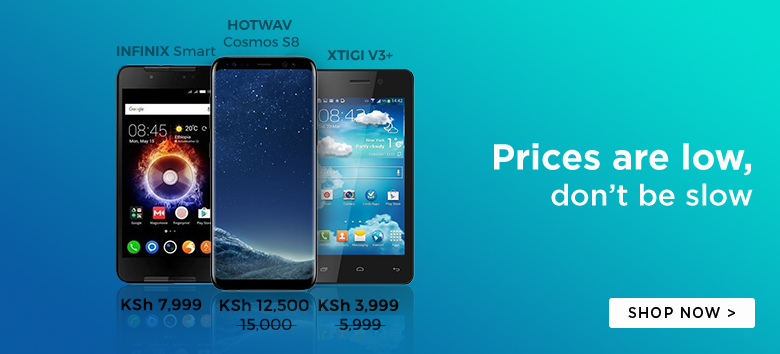 The Safaricom Neon Smartphone launched earlier on in 2015 and has for quite some time been the one of the most affordable smartphones that Safaricom has to offer.
A section of my readers has reached out inquiring about this smartphone and without any much further ado, here is what the Safaricom Neon Smartphone has to offer.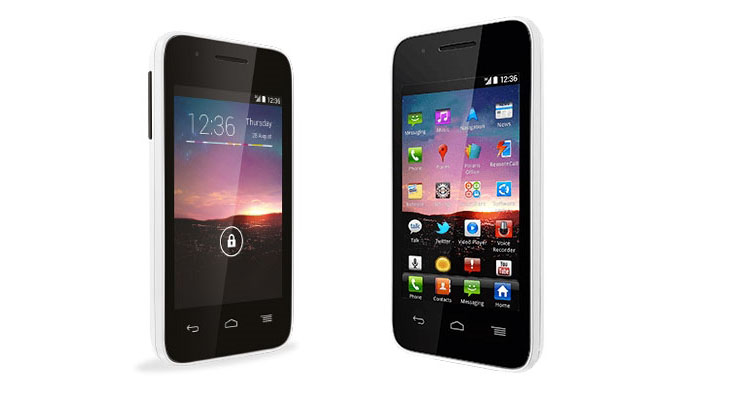 Safaricom Neon Smartphone Technical Specifications
Display
Display Size: 3.5-inch
Display Type: TFT
Screen Resolution: 320 x 480 pixels
Screen Protection: None
The Safaricom Neon Smartphone display offers the basic entry-level specification. You get a 3.5-inch TFT display and a 320 x 480 pixels resolution.
There is nothing fancy in that since you can get much better if you slightly increase your budget.
Performance
Operating System: Android 4.4 KitKat
CPU: Dual Core 1 GHz Processor
RAM: 512MB
Internal Memory: 4 GB
Micro SD: Yes, up to 32GB
A Dual Core 1 GHz Processor powers the Safarciom Neon Smartphone and this is coupled with some 512MB RAM.
This performance profile, sadly makes the Safaricom Neon Smartphone to be a bona fide member of the infamous 'Low Memory devices' club.
However, it is great that the Safaricom Neon Smartphone runs Android 4.4 out of the box. I say this mainly because, the KitKat runs quite well on low-end hardware and thus the software experience on the smartphone won't be that frustrating.
Also, it is saddening, that one Kenyan blogger found out that the Safaricom Neon smartphone is unable to run hardware intensive applications such as Instagram (Yes, Instagram).
On the memory, do you recall the Samsung Galaxy Pocket? It was among the first low end smartphones to come with 3GB internal memory and it had everyone awed. Well, that was two years ago and thus 4GB internal memory isn't that impressive.
The great thing is that you have a Micro SD slot that can take in up 32 GB of memory and this is enough to keep you going.
Camera
Rear Camera: 2MP
Secondary Camera: VGA
LED Flash: None
You get a 2MP Rear Camera for general photography and a VGA camera for your selfies. A 2MP camera is now pretty much the standard for selfie cameras and thus it seems misplaced as the primary camera.
Battery and Extras
Battery Capacity: 1400mAh
A principal advantage with low-end specifications is that less battery juice is required to keep the lights on. That said, a 1400 mAh battery capacity is adequate enough.
Verdict
Safaricom is one of the most powerful brands in Kenya. Anything associated with the brand will get people interested and this is the advantage that the Neon Smartphone rides on.
The prominent technical feature that makes the Safaricom Neon Smartphone stand out is that it runs Android 4.4 KitKat out of the box and but that isn't striking since we now have a smartphone running Android 5.1 out of the box priced under 10,000.
Closely Related: Infinix Hot 2 Review
However, one thing that the neon smartphone gets right is that it is priced under Ksh. 5,000. The under Ksh.5,000 is a tough segment for smartphone vendors since it means razor-thin profit margins or possibly being unable to break even.
In a nutshell, you should go for the Neon Smartphone if you strongly desire a smartphone experience and Ksh. 3,999 is the upper limit of what you are willing to spend on one.
Rivals of the Safaricom Neon Smartphone
Rivals of the Safaricom Neon Smartphone include the Wiko Goa (Ksh. 4,999) and Tecno Y4 (Ksh. 6,999).
Price in Kenya
The Safaricom Neon smartphone has a suggested retail price of Ksh. 3,999 and is available in Safaricom Retail Shops.
Be awesome and rate the Safaricom Neon smartphone.
Safaricom Neon Smartphone: Specifications Review

,