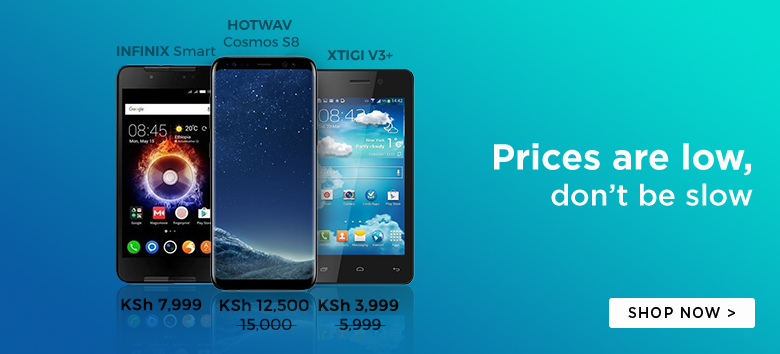 Update: Safaricom drops Data Bundle Sambaza limit to 10MB; Kills 'Bundle Mwitu'
Safaricom offers one of the best cellular data services in Kenya. In fact, one of the core reasons why I remain loyal to Safaricom is their excellent 3G internet coverage and their flawless M-Pesa service.
Related: Safaricom Tricks 101: 5 Android Apps to Manage Your M-Pesa Transactions
However, Safaricom data bundles do not come cheap. Moderate cellular data users may not feel the pinch of buying Safaricom Data Bundles. Flipping the coin, internet junkies have their inbox filled with the annoying 'Data Bundle Balance Below 2MB' text from Safaricom.
Smartphones are getting powerful with each new model release. There is little logic to go out of your way to purchase a decent Smartphone only to juggle your Data connection on and off. Fortunately, there is a quick solution to this.
I bet you have seen on your Facebook timeline Ads relating to purchasing Safaricom Data Bundles online. I ignored most of those Ads as most required payment via a personal M-Pesa Account as opposed to a business account.
However, one Ad recently grabbed my attention. The service used a Till number as opposed depositing to an M-Pesa account. A Till number legitimized the service offered by Raini Consultants.
I decided to dive right into the offer. Their service is straightforward, and this was impressive. Here is a breakdown to how the service works
Step #1
Head to Rainiconsultants.com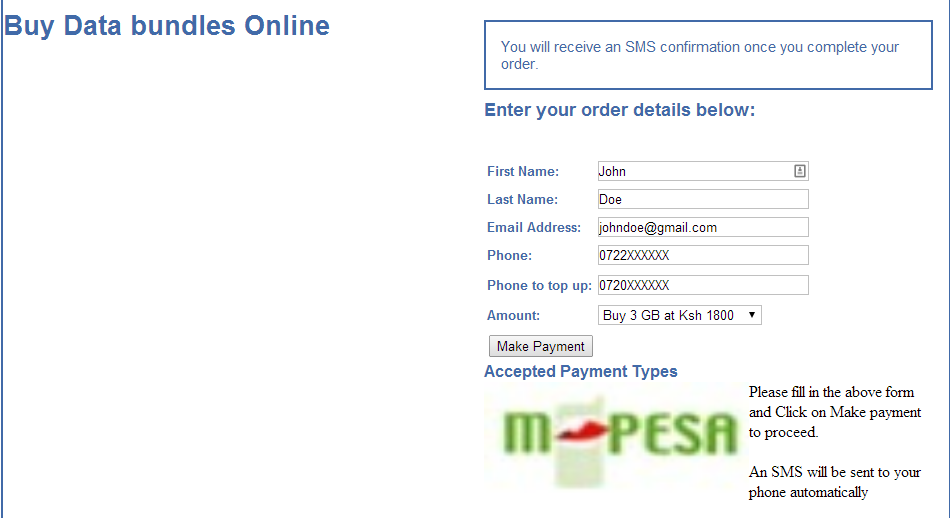 Step #2
The Website has a simple layout and anyone who can read and type can order the data bundles online. Input your details in the provided fields and choose the amount of data bundles you would like to purchase.
Double-check your phone number to avoid an unnecessary mix-up. Thereafter, click on the make payment button.
Related: 5 Smart Tricks To Use Less Mobile Data On The Safaricom Network
Here is a quick comparison between the prices of data bundles offered by Safaricom and those offered by Raini consultants.
| Data Bundle Amount | Safaricom | Raini Consultants |
| --- | --- | --- |
| 200 MB | Ksh 250 | - |
| 500 MB | Ksh 500 | Ksh 300 |
| 1.5 GB | ksh 1,000 | Ksh 900 |
| 3 GB | Ksh 1,999 | Ksh 1,800 |
Step #3
Here is where you will make the payment for the data bundles you wish to purchase. To pay using the Till number head to M-Pesa–> Lipa na M-Pesa –>Buy Goods and Services –>Enter Till Number
After paying for the data bundles, you will get an M-Pesa message confirming your payment has gone through to the Raini Consultants Account. Soon afterwards, you will receive a text from Raini Consultants (HAWLAST) confirming your order.
Moments later (average 3 to 5 minutes), you will receive the exact data bundle amount you ordered. The Raini Consultant guys sambaza you the amount of Data Bundle you ordered.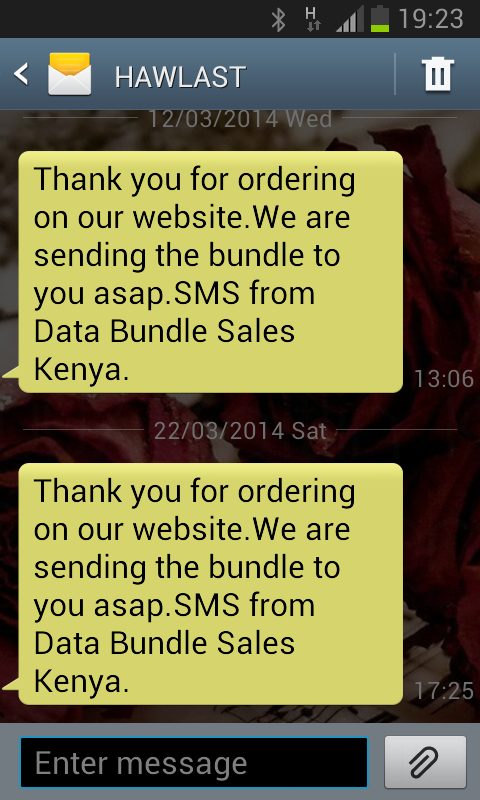 I have used the Raini Consultants Data Bundle service for some time now and it is faultless. They also have a support number to call in case of any difficulty.
Conclusion
Just like my experience with N-Soko Deals, the above review is from an actual purchase. No shill talk, just something I think more Kenyans should know about. The service is great and will save you a couple of coins in the long run.
The only not so cool feature about the service is that you can only purchase a minimum of 200 MB. This is in contrast purchasing as little as 5 MB from Safaricom. In a country where masses earn less than a dollar per day, 200 bob may just be too much.
Feel free to drop your thought on the service in the comment section below.
Closely Related: Three Free Apps to track your Data Usage