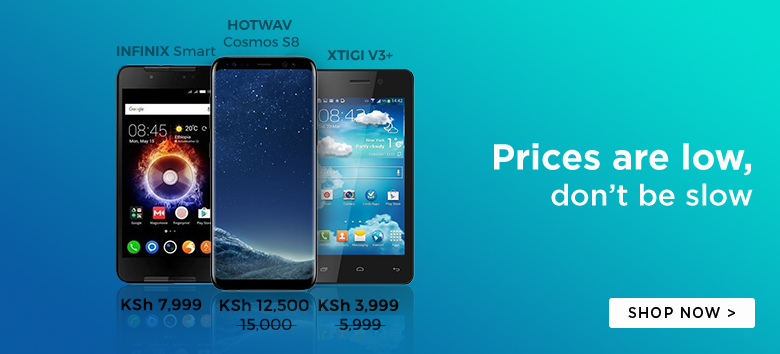 The Samsung Galaxy S3 is one of the best Smartphones Samsung ever made. It was a crowd favorite in Kenya and the South Tech Giant shifted a good number of S3 units in Kenya.
The Galaxy S3 still receives official OTA updates from Samsung, a sign that it is going nowhere any time soon. So awesome is the S3 that some techies are pitting it against the recently launched Samsung Galaxy S5.
The Galaxy S3 is a mentor of the Samsung Galaxy S3 Mini and the recently launched Samsung Galaxy S3 Lite.
Without much further ado, let's jump onto a Samsung Galaxy S3 review and its best price in Kenya.
Design                          
Frame Size: 136.6 x 70.6 x 8.6 mm
Weight: 133 g
Display
Screen Size: 4.8 inches
Display Type: Super AMOLED
Screen Resolution: 1280×720 pixels
Screen Resolution Density: 306 ppi
Screen Protection: Corning Gorilla Glass 2
The S3 display is just 0.2 Inches smaller than that of the Samsung Galaxy S4. However, note that we are talking about a 720p display on Samsung Galaxy S3. Contrast that with a 1080p full HD display on the Galaxy S4.
Performance
CPU: Quad-core 1.4 GHz Cortex-A9
RAM: 1 GB RAM
GPU: Mali-400MP
The Quad Core CPU runs perfectly on the Samsung Galaxy S3. The Samsung Galaxy S3 still ranks well in term of brute CPU clock speed almost three years after its release. I say this in retrospect to the 'meek' Dual Core processors found on the iPhone 5S and the iPhone 5C.
Still on that note, there is debate on whether Smartphones are becoming too powerful. It is extravagant and equally hilarious that some handsets feature clock speeds higher than most netbooks.
Memory
Internal Memory: 16|32|64 GB
Card Slot: Yes
Operating System: Android OS, v4.0.4 (There is, however a planned upgrade to Android 4.4 KitKat)
A leaked document shows that Galaxy S3 users should expect the KitKat update some date between April and May 2014.
Camera
Rear Camera: 8 MP
Front Facing Camera: 1.9 MP
LED: LED Flash
The rear camera captures images at a maximum resolution of 3264 x 2448 pixels resolution and motion at 1080p resolution. The front facing camera captures some decent selfies and is okay for Skype Video Chats.
Battery Life
Battery Capacity: Li-Ion 2100 mAh battery
The Li-Ion 2100 mAh battery supplies enough juice to power the Samsung Galaxy S3 through a day or two while on moderate usage.
Techie Talk
The Samsung Galaxy S3 still strikes a good bargain for your cash. It is totally amazing that the S3 will run Android v 4.4. This means that you will experience the best in the latest Android OS without spending on the S4 or the S5.
However, it is common for issues to crop out after an OS update. I remember I while back I suffered a lot after upgrading the Galaxy S2 to Jelly Bean. There was a massive battery drain and on occasional stutter.
If you feel the Samsung Galaxy S3 is working out well for you, the KitKat update is just what your phone will need. However, if you have plenty of those brown papers with '1000' printed on them just lying around, go for the Galaxy S5. You will definitely love the KitKat out of the box experience.
Tech Trends Diary Verdict
Why You Should Buy the Samsung Galaxy S3
Great Display Experience
A fast Quad Core Processor
8 MP Camera
Amazing Battery Life
Cons of the Samsung Galaxy S3
Tech Trends Diary Rating
Samsung Galaxy S3: [usr 8.7]
Rivals
Perfect alternatives of the Samsung Galaxy S3 include the Samsung Galaxy S4 Mini and the HTC One Mini. You should also check out the Nokia 920.
Best Price in Kenya
The Samsung Galaxy S3 has a suggested retail price of Ksh 37,000 in Kenya.

Samsung Galaxy S3 Quick Review and Best Price in Kenya

,