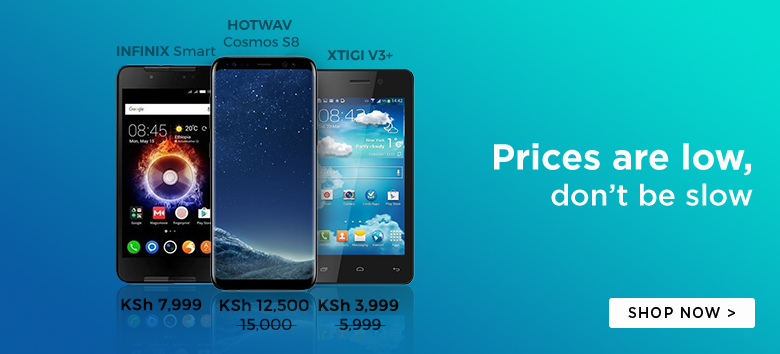 Samsung Mobile is still the vendor to beat in the Smartphone Shipment Arena. The South Korean Tech Giant holds about 25.2% of the Smartphone Market Share and shipped at cumulative total of 74.3 Million units in Q2 2014.

Q2 2014 was a challenging period for Samsung, and the company lost about 7% of its market share to its other competitors. IDC attributes the loss to the dominance of local brands in markets previously dominated by Samsung.
Apple, Samsung biggest competitor came second by shipping 35.1 million units, and holds about 11.9% of the market, a slight drop from the 13% market share it held in Q1 2014. An 11.9% market share is still an impressive market share figure for the second most valuable brand is the word. This is considering Apple has a limited portfolio of Smartphones.
Apple Inc. is projected to pick up some significant market share once the iPhone 6, its 2014 flagship handset launches in September 2014.
Read Also: Bulk iPhone 6 Order to cause a price hike of up to 10% for Rival Smartphones
Huawei is the biggest gainer in Q2 2014. Huawei now holds 6.95 of the Smartphone market and the Chinese Tech Giant shipped about 20.3 Million units in the second quarter of 2014.
Its 2014 flagship Smartphone, the Huawei Ascend P7, has performed extremely well a factor that contributed to the sterling performance of the brand.
Lenovo and LG came fourth and fifth respectively, with both brands achieving a slight increase in their market share. Lenovo now holds 5.4% of the market while LG's market share now standing at 4.9%.
The Smartphone market performed well in general, and it grew by about 23.1% and set a new shipment record of about 295.3 million units shipped in Q2 2014.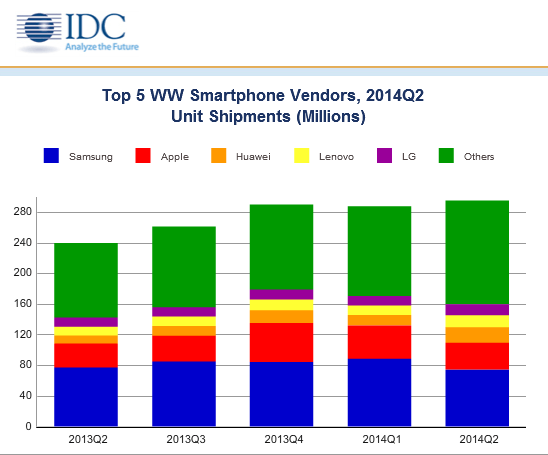 Closely Related: Huawei outs its H1 Performance Results