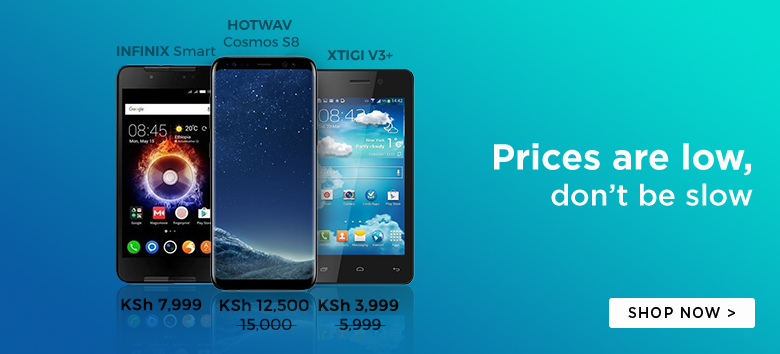 Samsung is the leading smartphone brand on the planet. The brand has the largest number of smartphones on the market and it's among the best-selling brand in Kenya.
Browse through our up to date list of the latest SAMSUNG smartphones in the market. The list includes the best prices and where to purchase the smartphones online. The smartphones are ranked from premium to the most affordable.
We advise that you check out the links to the comprehensive reviews of the smartphone to get better insights on what the smartphones has to offer.
For online smartphone purchases, MobiTrends.co.ke recommends that you shop on either Jumia or Kilimall.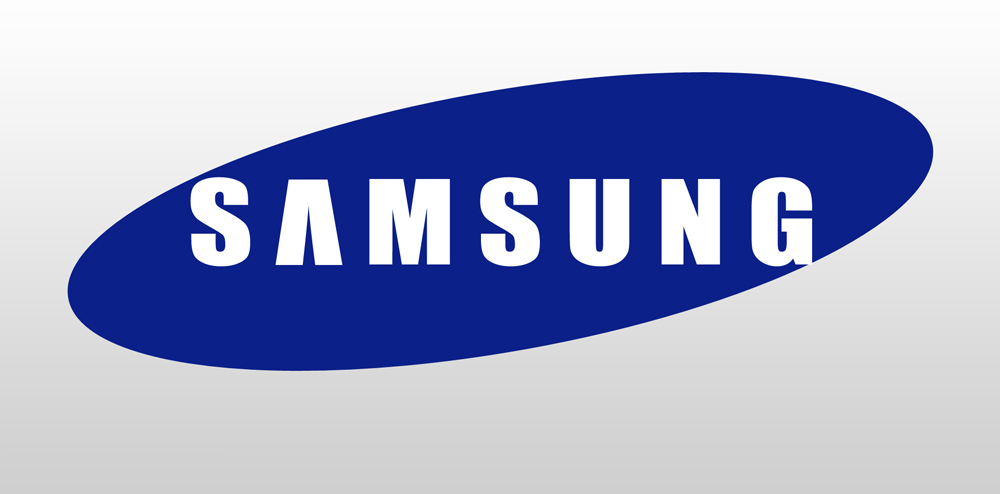 | GADGET | REVIEW | BEST PRICE | BUY ONLINE |
| --- | --- | --- | --- |
| Samsung Galaxy S7 Edge 32GB | Samsung Galaxy S7 Edge 32GB Review | Ksh. 76,999 | Jumia | Kilimall |
| Samsung Galaxy S7 | Samsung Galaxy S7 Review | Ksh. 66,499 | Jumia | Kilimall |
| Samsung Galaxy S6 Edge plus 32GB | Samsung Galaxy S6 Edge Review | Ksh. 56, 499 | Jumia | Kilimall |
| Samsung Galaxy Note 5 | Samsung Galaxy Note 5 Review | Ksh.53, 999 | Jumia | Kilimall |
| Samsung Galaxy S6 Edge 64GB | Samsung Galaxy S6 Edge Review | ksh.48, 999 | Jumia | Kilimall |
| Samsung Galaxy S6 Edge 32GB | - Samsung Galaxy S6 Edge Review | Ksh. .48,499 | Jumia | Kilimall |
| Samsung Galaxy C7 | Samsung Galaxy C7 Review | Ksh. 39,999 | Jumia | Kilimall |
| Samsung Galaxy A7 2016 | Samsung Galaxy A7 2016 Review | Ksh.44,499 | Jumia | Kilimall |
| Samsung Galaxy A5 2016 | Samsung Galaxy A5 2016 Review | Ksh.38,499 | Jumia | Kilimall |
| Samsung Galaxy C5 | Samsung Galaxy C5 Review | Ksh.35,399 | Jumia | Kilimall |
| Samsung Galaxy J7 Prime | - | Ksh.32,999 | Jumia | Kilimall |
| Samsung Galaxy A5 (2015) | Samsung Galaxy A5 Review | Ksh.26,999 | Jumia | Kilimall |
| Samsung Galaxy A3 2016 | Samsung Galaxy A3 2016 Review | Ksh.29,999 | Jumia | Kilimall |
| Samsung Galaxy J7 2016 | - | Ksh.24,499 | Jumia | Kilimall |
| Samsung Galaxy J7 4G | Samsung Galaxy J7 4G Review | Ksh.23,499 | Jumia | Kilimall |
| Samsung Galaxy J7 3G | Samsung Galaxy J7 3G Review | Ksh.21,999 | Jumia | Kilimall |
| Samsung J5 2016 | - | Ksh. 19,999 | Jumia | Kilimall |
| Samsung Galaxy J5 Prime | - | Ksh. 22,499 | Jumia | Kilimall |
| Samsung Galaxy J5 4G | Samsung Galaxy J5 4G Review | Ksh.18,999 | Jumia | Kilimall |
| Samsung Galaxy J5 3G | Samsung Galaxy J5 3G Review | Ksh.17,500 | Jumia | Kilimall |
| Samsung J3 2016 | Samsung Galaxy J3 2016 Review | Ksh. 14,499 | Jumia | Kilimall |
| Samsung Galaxy Grand Prime Plus | Samsung Galaxy Grand Prime Plus Review | Ksh. 12,999 | Jumia | Kilimall |
| Samsung Galaxy J2 4G | Samsung Galaxy J2 4G Review | Ksh.12,999 | Jumia | Kilimall |
| Samsung Galaxy J2 3G | Samsung Galaxy J2 3G Review | Ksh.11,999 | Jumia | Kilimall |
| Samsung Galaxy J1 ACE 4G | Samsung Galaxy J2 3G Review | Ksh.9,999 | Jumia | Kilimall |
| Samsung Galaxy J1 ACE | Samsung Galaxy J1 ACE | Ksh.9,999 | Jumia | Kilimall |
| Samsung Galaxy J1 Mini | Samsung Galaxy J1 Mini | Ksh.8,999 | Jumia | Kilimall |