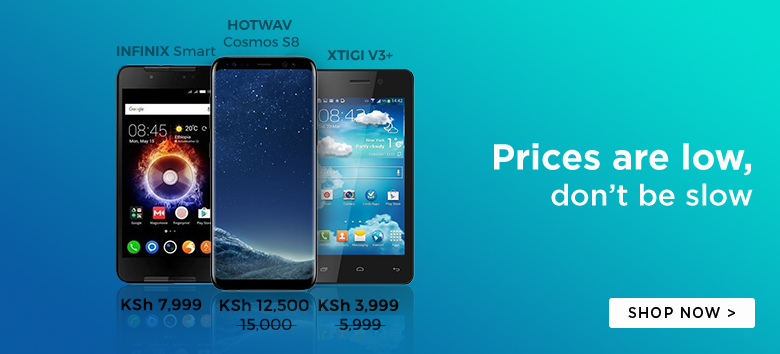 Figures just released by the International Data Corporation [IDC], confirmed that Samsung is indeed the don of the Smartphone world. The South Korean Tech giant shifted an impressive 85 million devices in just the first quarter of 2014.
This is almost double to what Apple sold in the same period and about 15 million units more than what Samsung shifted during the same period in 2013.
The Samsung Galaxy S5 posted some fantastic early sales figures, a factor that contributed to the eccentric performance of Samsung in the first quarter.
A serious focus on the developed markets for their high end devices and an equal focus on the developing Smartphone market for the entry-level devices is a strategy behind the crazy shipment volume by Samsung.
The iPhone 6 will be a game changer Apple once it launches in September 2014 [rumored release date]. If the rumors about the iPhone 6 prove to be accurate, the iPhone 6 is another Smartphone to watch out for in 2014. Huawei held the third spot for the second year running.
Lenovo came fourth having moved about 12.9 million units and LG fifth shifting 12.3 million units.
Here is a breakdown of the top five Smartphone vendors in Q1 2014.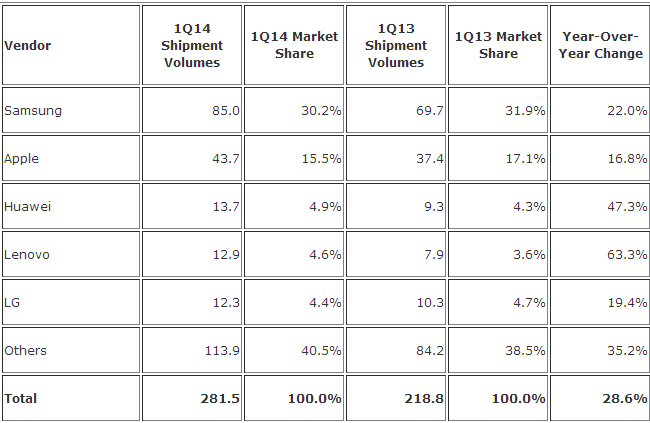 Source: [IDC]