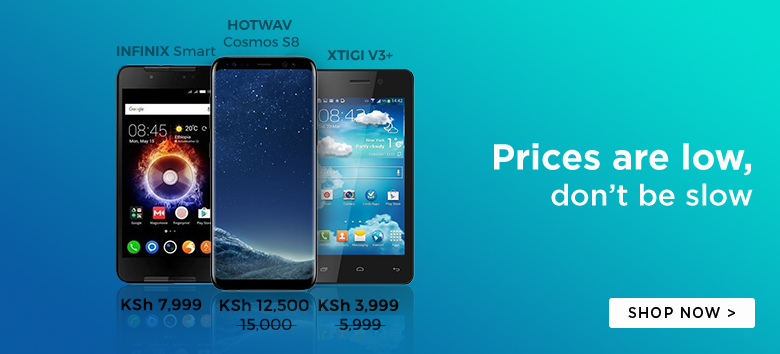 You most probably have heard about Rupu.
If you haven't heard about the online deals website, let me take a moment to brief you on what Rupu.co.ke has to offer.
Rupu began its operations in Kenya in 2010 and was among the first company to venture into the now booming the Kenyan E-commerce industry.
Rupu is not an online store per se, but rather a unique platform dealing exclusively on daily deals and discounts offered by small and large businesses.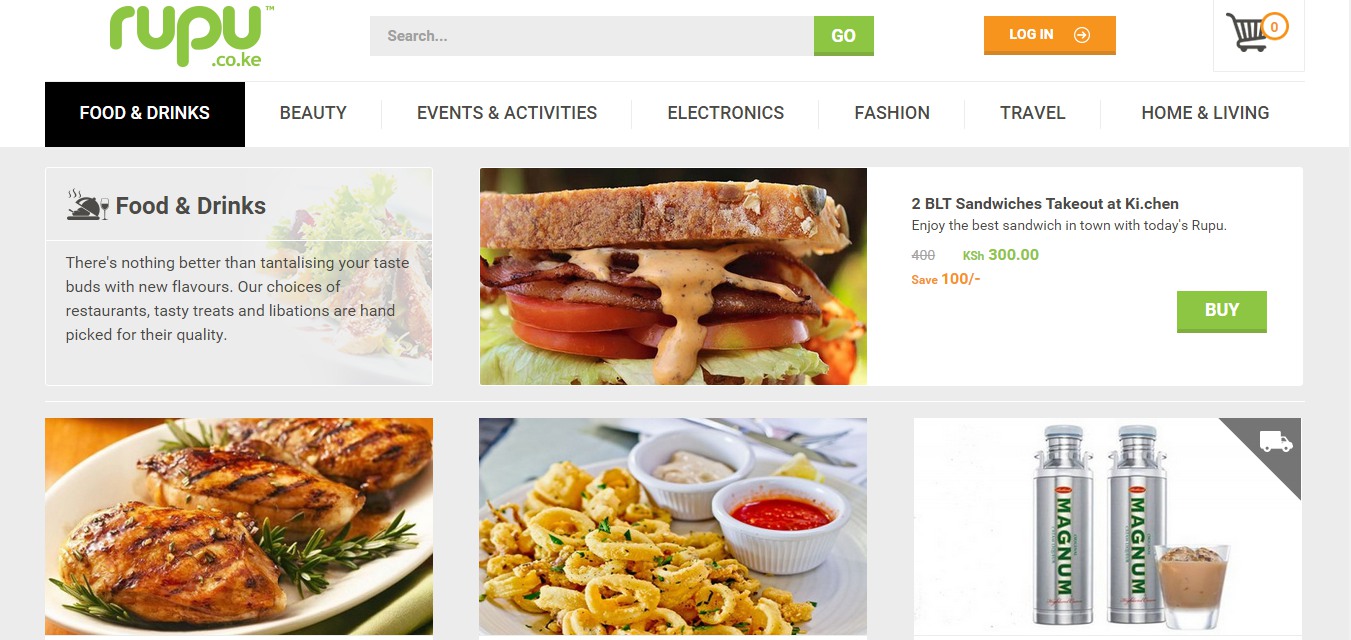 You, me and about everyone you else you know loves discounts and therefore, Rupu.co.ke works on a business model where it offers the best deals and discounts that small and large businesses have to offer.
Rupu recently revamped their website design and now boosts one of the best website design you will find on a Kenyan online marketplace.
The flat metro-inspired design features fantastic high definition photos of items that are on offer. Rupu.co.ke groups the deals and discounts into seven broad categories.
The nice guys at Rupu provided me with a voucher to have a feel of the new Rupu design and this is my take on what the website has to offer.
I had the voucher code but the complicated bit was deciding on what exactly to purchase from them. My first stop was at the Food & Drinks section and there you have what foodies will refer to as 'Food Porn'.
To say the offers were tantalizing will be an understatement. You should in fact visit the Food & Drinks section next time you need to stimulate your appetite.
Sadly I couldn't purchase any of the offers since most of the listed restaurants are based in Nairobi while I reside in Mombasa. My next option was the Tech section. Rupu has just a handful of products there and my choice was rather limited.
I had decided on a Notebook cooler but the deal was unavailable when i made my mind that was what I wanted.
I therefore, decide to check on whether I could fish a great deal in the Kitchenware department. Gladly they had a nice offer on a Dicer and I decided to order a couple of those.
Ordering the items was swift and simple and I was able to claim the offer in a jiffy.
Rupu.co.ke has a pay on delivery option and thus you might not need to pay at checkout. I used might because, sadly, the pay on delivery option does not work for users who do not reside in Nairobi and its environs.
About 24 hours later one of the support assistants called me and I was able to confirm the order as well as the delivery address. That was on a Saturday and normally Rupu.co.ke offers overnight delivery to locations out of Nairobi, but since the next day was a Sunday, I had to wait until Monday for the delivery to happen.
Rupu.co.ke uses Aramex to deliver items and the courier called me at 8 AM on Monday to confirm the delivery and a couple of hours later the delivery gentleman delivered the item to my residence. I paid Ksh. 290 (before delivery) as the delivery fee from Nairobi to Mombasa.
I give my shopping experience on Rupu.co.ke an A-. This is mainly because being a revamped service they still have a couple of teething issues they are dealing with. Rupu.co.ke competency lies in fishing the best deals for you and providing a first rate online shopping experience comes close at #2.
The Food & Drinks section of the website is undoubtedly the reason why you should check out Rupu.co.ke especially if you are in Nairobi. That section not only creates an awareness of the where to eat out but also guarantees you a chance to pick the best deal on a daily basis.
I also would like a moment to acknowledge their customer support staff. There was a tiny bug with Rupu.co.ke when it came to creating an account on the website. I pointed it out and their IT guy called to apologize for the glitch. I was impressed.
One of the not so cool aspects about the shopping on Rupu.co.ke, is that the deals are not permanent (as I pointed out above). A discount/discount available now isn't guaranteed for the next hour. For instance, I would have loved to give you the link to the dicer offer I purchased, but sadly the deal is no longer available.
Therefore, it's finders keepers, and you have to pounce on a deal as soon as you see it.
Next: Check out Rupu.co.ke