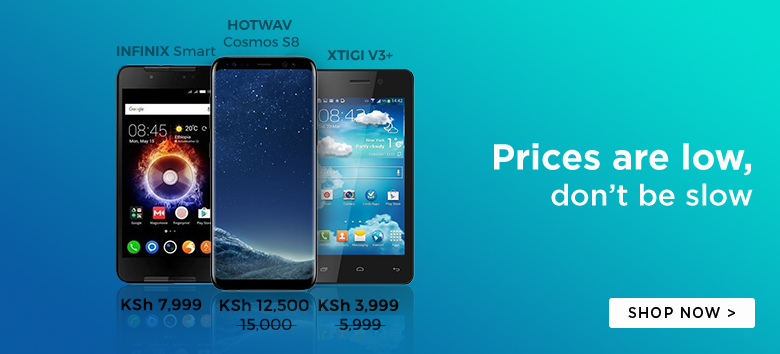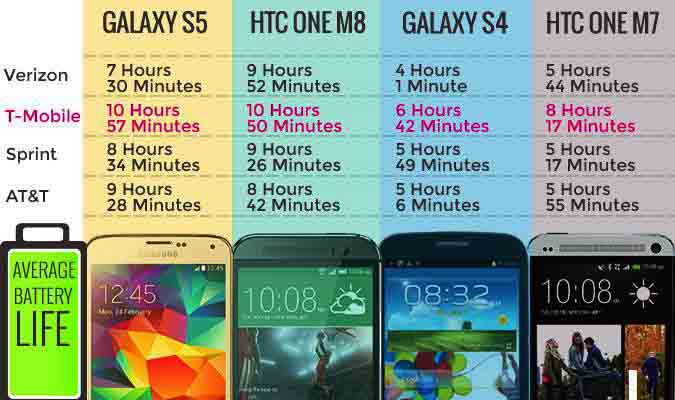 T-Mobile Smartphones performed impressively well in a recent Laptop Mag battery test.
T-Mobile trounced all the three other major US carriers, namely AT&T, Sprint, and Verizon in a battery test that tested the effect of the carrier's network on the performance of a Smartphone battery.
Most Smartphone users focus on the 'traditional' culprits such the display or a power hungry Operating System whenever they need a reason for the unimpressive performance of their smartphone battery.
What most fail to consider is that the strength and efficiency of your carrier's network can determine the performance of your Smartphone battery.
For instance, in this particular battery test, the Samsung Galaxy S5 managed to pull close to eleven hours in the T-Mobile network, but the same phone struggled to clock in just 7.5 hours on the Verizon network.
All the devices in the Laptop Mag battery test had at least three bars of service and had NFC & Bluetooth turned off in order to get an accurate reading for the test.
Two theories emerged on why T-Mobile posted remarkable results in the battery test.
The hypothesis is that the T-Mobile network might be more efficient than that of the other three. The efficiency could particularly stem out from the way the carrier handles data and possibly, its low number of LTE users.
The other theory is that, T-Mobile policy of bundling just one or two bloatware Apps in their devices minimizes battery drainage (compared to the several Apps supplied by the other carriers), might be the variable behind the excellent performance of its Smartphones.