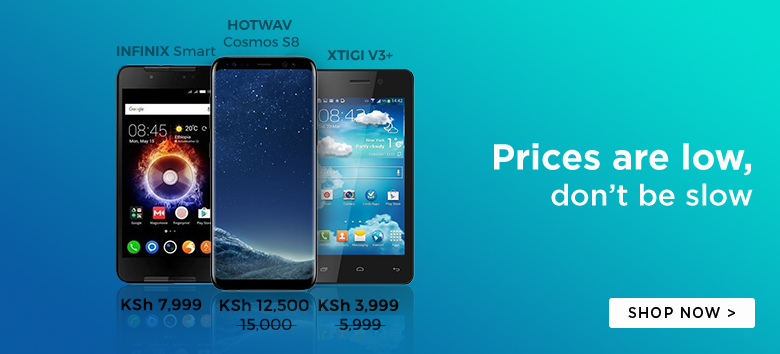 The Tecno H6 is one of the hottest budget devices in the market right now. The H6 is a successor of the Tecno H5 and it boosts some significant upgrades in its hardware and software profile.
Here is a specifications overview of the Tecno H6 and its best price in Kenya.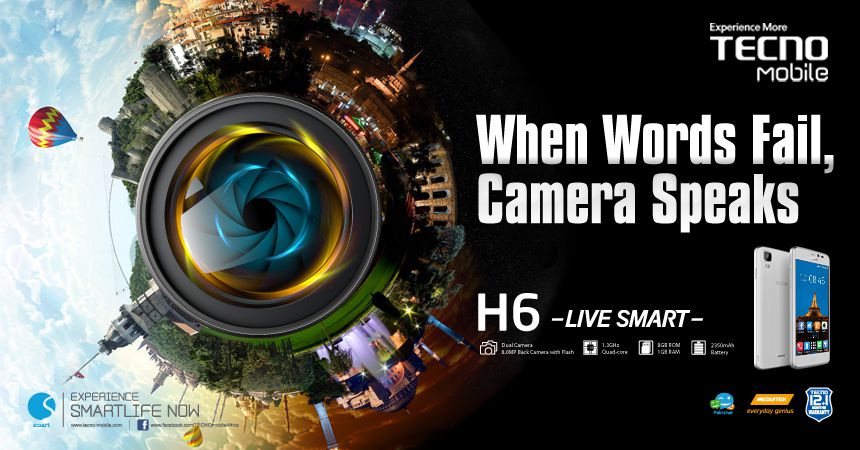 Tecno H6 Technical Specifications
Display Size: 4.5 inches
Display Type: IPS capacitive
Screen Resolution: 480 x 854 pixels
Screen Resolution Density: 218 ppi
Screen Protection: None
A 4.5 inches display is a slight upgrade from the 4.0 inches found on the Tecno H5. Tecno also switched the display type from WVGA to IPS capacitive and this possibly led to a drop in its screen resolution display density by 15 units.
Both the Tecno H6 and the H5 have a display resolution of 480 x 854 pixels. It is rather unfortunate that the display lacks any form of screen protection. A layer of screen protection is now common for even entry-level devices.
Design
Frame Dimensions: 129.7 x 64.5 x 9.8mm
The Tecno H6 comes in a slightly larger frame obviously due to the increase in its display size. The design concept is closely similar to that of the Tecno Phantom Z and you could in fact tag it as a Phantom Z Mini.
The H6 is thus perfect for buyer who have design as a priority in their check list of their ideal device.
Performance
Operating System: Android 4.4 KitKat
CPU: 1.3GHz Quad-core (probably Mediatek)
RAM: 1 GB
Internal Memory: 8 GB
Micro SD: Yes, MicroSD up to 32GB
The under the hood specs of the Tecno H6 are impressive for a device in its price group. A Quad-core CPU is now pretty much the standard for even entry-level devices and it is awesome that Tecno Mobile abided by that.
Android 4.4 KitKat is light-weight and thus runs great on the CPU when coupled with the 1 GB RAM. 8 GB of internal storage is generous for a device in its price group.
Camera
Rear Camera: 8.0 MP
Secondary Camera: 2.0 MP
LED Flash: Yes
The highlight feature of the Tecno H6 is its 8.0 MP camera. As much as this is awesome, Tecno Mobile often have the tendency of having cameras that look good on paper but capture some mediocre images and videos.
The Mega Pixel size isn't the stand alone metric that determines the quality if images captured by the camera. There is a lot that goes on the back end of your devices in terms of hardware and software fine tuning in order to capture the perfect shot.
A 2.0 MP secondary camera might be okay for some, but it is an instant a turn off for selfie enthusiasts. I say this in the context of other budget smartphones such as the Lumia 530 or the Tecno F6 that sport a 5.0 front-facing camera.
Battery and Extras
Battery Capacity: 2350mAh
Extras: Dual SIM
A 2350mAh battery is something extremely for smartphone in the price range of the Tecno H6. I had to double check that as it looks completely out of place. The H6 has a battery capacity that is just 90 mAh less than that of the popular Tecno R7.
Tech Trends Diary Verdict
Why you should buy the Tecno H6
Powerful Quad-Core CPU
Great Design
8 MP Rear Camera
Large Battery Capacity
Cons of the Tecno H6
Lacks screen protection
Low screen resolution density
Rivals
Rivals of the Tecno H6 include the Nokia Lumia 530 and Samsung Galaxy Trend.
Price in Kenya
The Tecno H6 has a suggested retail price of Ksh 10,999 in Kenya.

Be awesome and rate the Tecno H6
Tecno H6 Specifications Overview and Price in Kenya

,