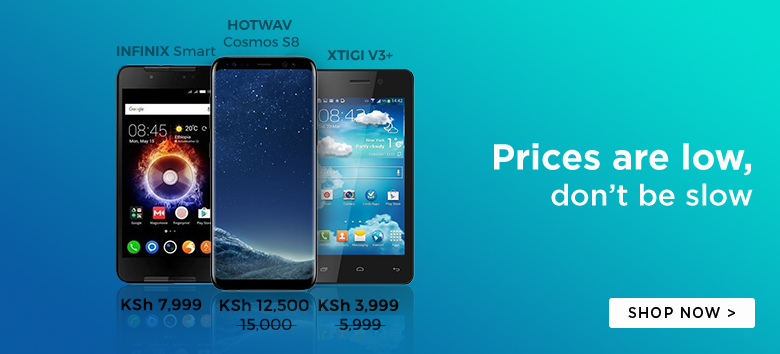 TECNO Mobile's 2015 flagship smartphone is finally here. The Tecno Phantom 5 was unveiled a couple of days ago and the smartphone is the official successor of the Phantom Z.
The news that Tecno was working on an exquisite flagship smartphone leaked a couple of weeks back and it gave us a glimpse of the beauty that the Phantom 5 truly is.
Looking at the Tecno Phantom 5 and going back to when the vendor focused solely on budget smartphones you can't help but appreciate the efforts the vendor has invested in the growth of the TECNO brand in Kenya.
That said, here is what the Tecno Phantom 5 has to offer.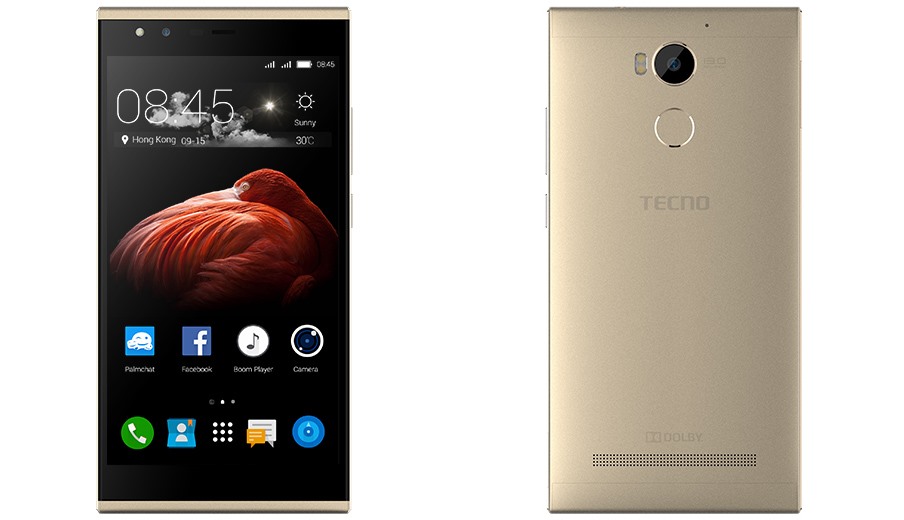 Tecno Phantom 5 Technical Specifications
Display
Display Size: 5.5 inches
Display Type: IPS LCD
Screen Resolution: 1080 x 1920 pixels
Screen Resolution Density: 420 ppi
Screen Protection: Corning Gorilla Glass 3
You get a 5.5-inch 1080p Full HD display with the Tecno Phantom 5. The Phantom F5 display is slightly bigger (by 0.5-inches) than what you will find on the Phantom Z.
It would have been exciting if Tecno had followed the current market trend and gone with a 2048×1080 resolution, but it seems that's too much to ask.
Apart from that, you get a Corning Gorilla Glass 3 layers to keep scratches and smudges at bay.
Design
Dimensions: 151 X 75.8 X 6.8 mm
Weight: 172 g
The design of the Tecno Phantom 5 is undoubtedly the highlight of the smartphone. You get a candy bar design with a unibody construction, implying there is no removable rear cover.
The smartphone is all metal and comes primarily in Gold and Silver exterior colors, a feature that adds to its premium appeal.
The focus on the design is also on the fingerprint sensor. The Tecno Phantom F5 is the first smartphone from the company to feature a fingerprint scanner, therefore it is kind of a big deal.
The fingerprint scanner is placed strategically on rear at a top center location. This is an obvious ergonomically move as it will make it easier to unlock the smartphone.
Performance
Operating System: Android 5.1 Lollipop
CPU: MediaTek 1.5GHz Octa-core cortex – A53
RAM: 3 GB
Internal Memory: 32 GB
Micro SD: Yes, up to 128 GB
The Tecno Phantom F5 features a specification profile that matches its exquisite design. You get a 1.5 GHz Octa-core CPU and some 3 GB RAM. This is a typical flagship-grade performance profile, but as usual, the devil is in the details.
TECNO has a penchant for MediaTek CPUs since they are cheaper than those provided by Qualcomm, a semi-conductor market leader.
Therefore, rather than match the performance of the other flagship smartphones in the market, the Tecno Phantom 5 tries to clone that experience and provide it at a price that most can afford. However, this shouldn't be much of an issue since CPU power is often overrated.
Back to the fingerprint scanner, it will be very interesting to see how it works. My first encounter with a Fingerprint sensor was on the Samsung Galaxy S5 and I thought the feature was neat. But with time I got bored with sliding my print over and over and I reverted back to a pattern.
Camera
Rear Camera: 13 MP
Secondary Camera: 8 MP
LED Flash: Yes
You get a 13 MP Rear Camera and an 8MP camera for your selfies. The setup is okay, but not the best. I guess if you really want a flawless digital photography experience you should maybe check out the Tecno Camon C8.
Battery and Extras
Battery Capacity: Li-Ion 3000mAh
The 3000mAh battery capacity of the Phantom 5 is impressive, but sadly slightly smaller than what Tecno gave on the Phantom Z and not as cool as the 4000mah battery you will get on the Infinix Hot Note X511.
Extras
Dual SIM
4G Internet
Verdict
The Tecno Business Model mirrors that of Xiaomi is some aspects. It's about providing flagship grade specifications at a price that other vendors struggle to beat.
Looking at the specification sheet of the Phantom 5 it becomes a complex affair pinpointing what exactly you don't like about it.
Is it flawless? That I am not sure. But from the massive interest it has aroused among readers of this blog, it will be interesting how it will perform against the other smartphones in the market.
Why you should buy the Tecno Phantom 5
Impressive Design
Great Performance Profile
Awesome Battery Capacity
Fingerprint Scanner
Cons of the Tecno Phantom 5
Costly
Rivals of the Tecno Phantom 5
Rivals of the Tecno Phantom 5 include the Samsung Galaxy A5 [Ksh. 36,500] and Infinix Zero 3 [Ksh. 18,499]
Related: Tecno Phantom 5 vs. Infinix Zero 3
You should also check out the Samsung Galaxy S5, it's a bit cheaper now and will be receiving the Android 6.0 update.
Price in Kenya
The Tecno Phantom 5 has a suggested retail price of Ksh. 39,999 in Kenya.

Be awesome and rate the Tecno Phantom 5.
Tecno Phantom 5: Specifications Review

,