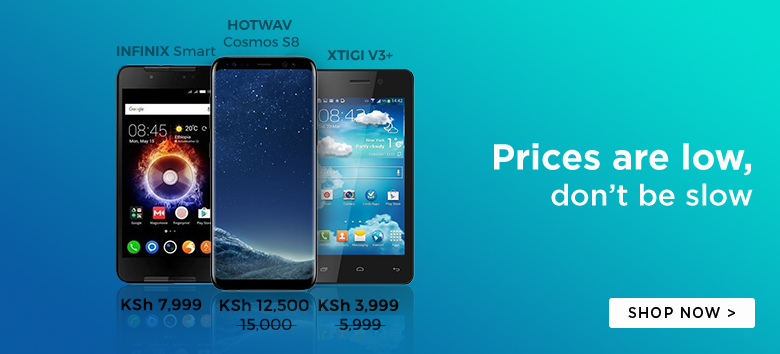 Tecno Mobile has a new Windows Tablet out and it's the WinPad 2.
The Tecno WinPad 2 is an upgrade of the WinPad and it features some software and design improvement that makes it significantly better.
That said, here is a quick unboxing article and our first impressions of the Win Pad 2.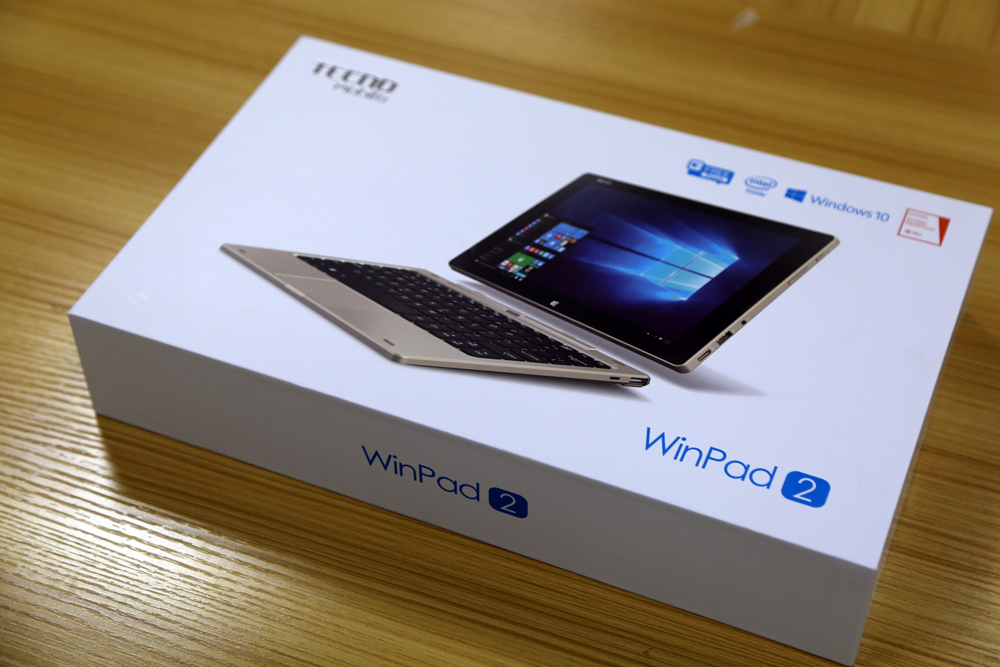 What's inside the box?
Tecno WinPad 2
Keyboard (Chocolate)
AC charger
3 Pin connector
2 Pin connector
User Guide
USB Charge Cable
Leather Case
First Impressions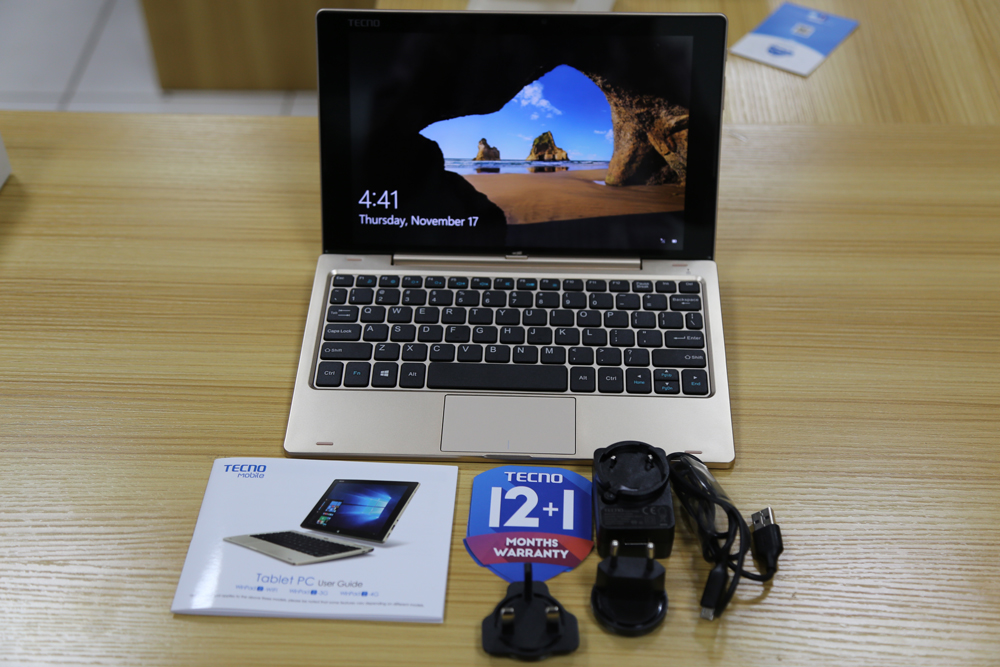 The Tecno WinPad 2 comes in a big white box.
The packaging, just like all the recent Tecno Mobile devices is fantastic. The packaging gives you an early impression of value even before you unbox the tablet. The package is quite bulky but I totally loved it.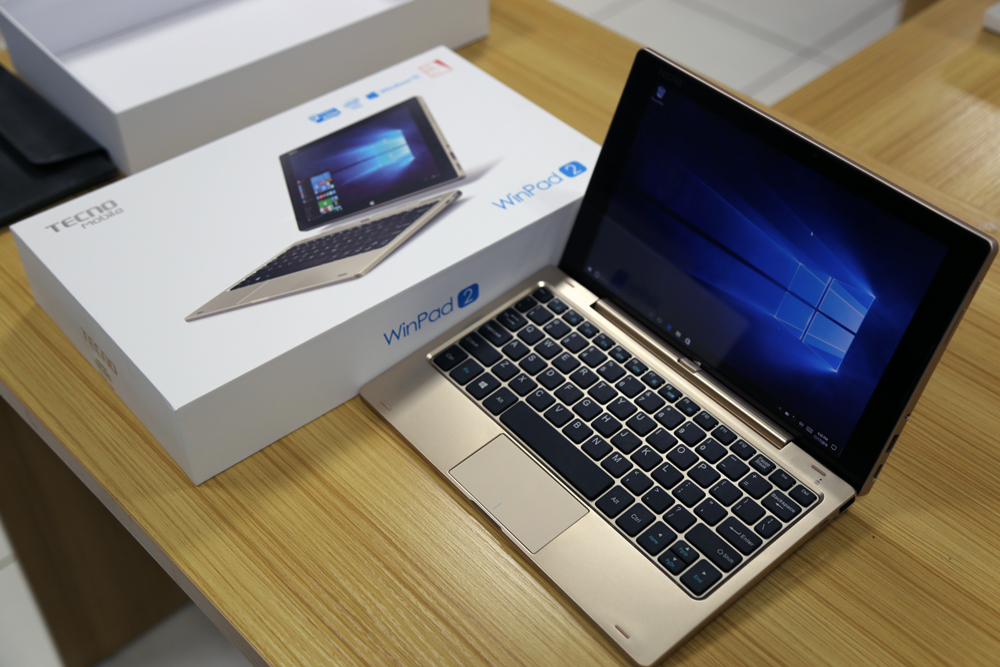 You get to see the tablet as soon as you unbox the top cover of the box. The tablet looks really nice and my first impression of it was positive.
Tecno was generous with the accessories since you get pretty much what you need to get going from the box.  The most important accessory is the beautiful keyboard that turns the tablet into a gorgeous Mini-PC.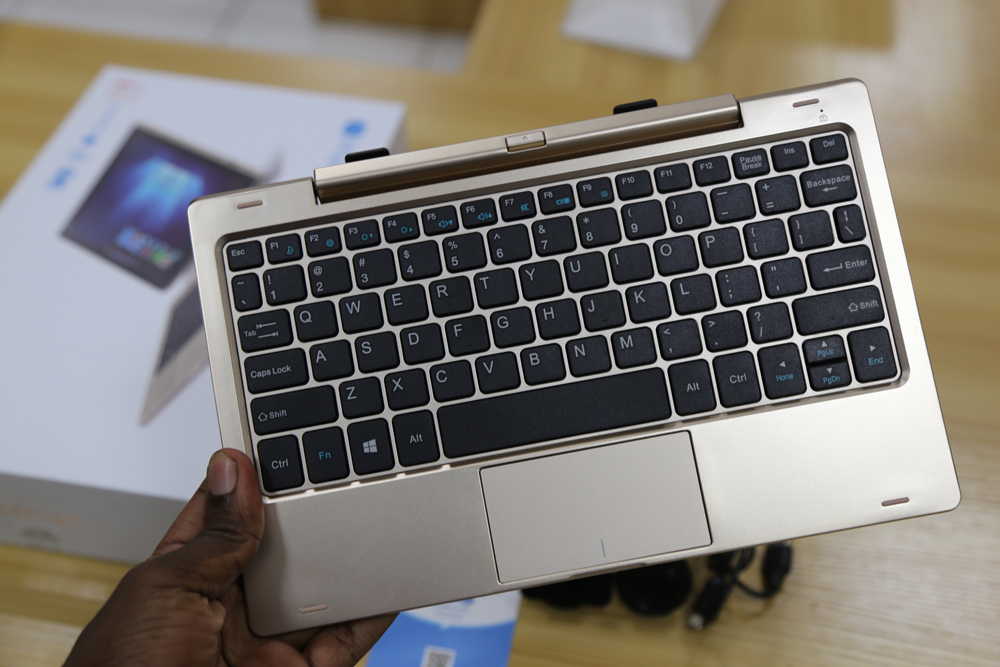 The keyboard connects with the tablet via a dock port at the bottom of the tablet and thus you get a sturdy connection that holds the tablet in place. What I liked about the keyboard is that it's a full QWERTY keyboard with every button you will find on a normal PC including the function keys.
The keyboard fits perfectly under the tablet and it is in fact really hard to tell that the keyboard is detachable.
The Tecno WinPad 2 runs Windows 10 out of the box, which is great since some manufacturers have the nasty habit of shipping PCs with outdated version of the Windows Operating system.
The Windows 10 OS runs really well on the WinPad 2 and yes, you can get lags and stutters here and there but otherwise it's a smooth experience especially when running light applications.
One of the highlights of the display is the battery, you get a large 7000 mAh battery which is large enough to last you a day, two or even three on a single charge while on moderate usage.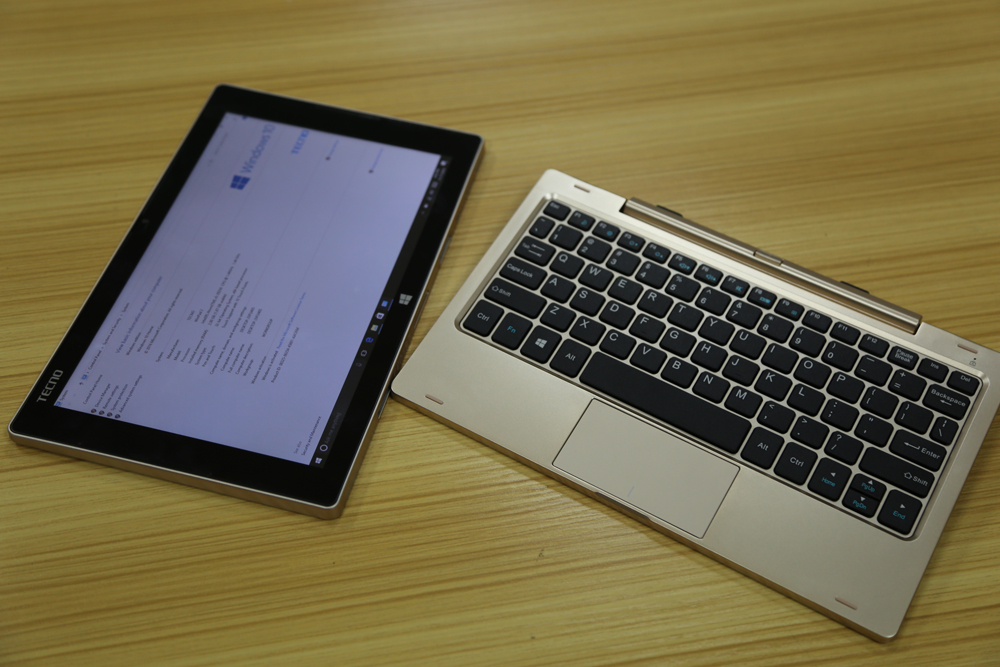 I have been with the tablet for about one week now and I am totally loving the experience.
The Tecno WinPad 2 is available in three variants. The 4G version (Ksh. 39,999), 3G Version (Ksh. 34,999) and Wi-Fi only (Ksh 29,999)
We will be doing a full review of the tablet in the coming weeks and we would like to inform us what you want to know about the tablet via the comment section below