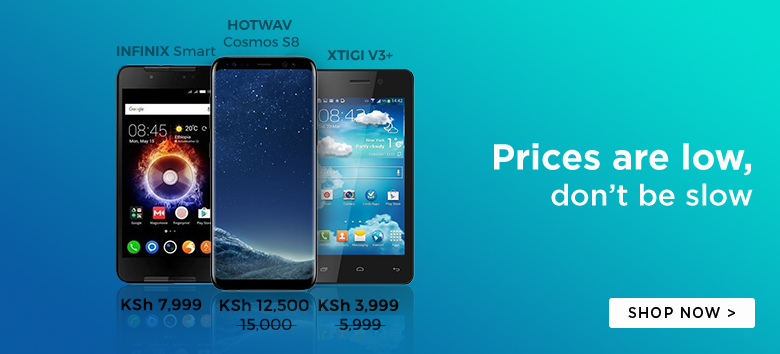 Well, everybody seems to be talking about the Tecno Y4. So let's talk about the Y4.
The Tecno Y4 is a budget smartphone that launched a couple of months ago and is currently one of the best budget smartphones on the market right now.
The Y4 features just the basic in terms of technical specifications with its core highlighted feature being that it runs Android 4.4.2 KitKat right out of the box.
Here is what the Tecno Y4 has to offer.
Technical Specifications
Display
Display Size: 4.0 inches
Display Type: IPS capacitive
Screen Resolution: 480 x 800 pixels
Screen Resolution Density: 233 ppi
Screen Protection: None
The Tecno Y4 features a 4.0-inch IPS capacitive display. A 4.0-inch is also what you get on the Samsung Galaxy Trend and the Lumia 520.
In addition to this, you get a 480 x 800 pixels screen resolution and a 233 ppi screen resolution density. This is more or less what you get on a typical budget smartphone but for the Tecno Y4 it is in fact a standout feature considering its ultra-low price tag.
Design
Frame Dimensions: 143.5 x 71.7 x 8.9 mm
Weight: 150g
The Tecno Y4 design team took a leaf off the Microsoft Lumia design book. The Tecno Y4 comes in a blend of two colors, a concept similar to what you find on the Microsoft Lumia 640.
Otherwise, the design of the Tecno Y4, is trendy and will most likely appeal to the younger smartphone generation.
Performance
Operating System: Android 4.4.2 KitKat
CPU: 1 Ghz Dual-core Cortex-A9
RAM: 1 GB
Internal Memory: 8 GB
Micro SD: Yes, up to 32 GB
The performance profile of the Tecno Y4 looks quite impressive with the only let down being that it boasts of a Dual-core Cortex-A9.
Dual-core CPUs are now simply outdated and powerful Quad-core CPUs have taken their place on budget Smartphones.
Other than that, you get 1 GB RAM, 8 GB internal for your files and most importantly the smartphone runs Android 4.4.2 KitKat out of the box.
Android 4.4.2 KitKat isn't the latest version of Android, but is still pretty much awesome and in some circles, it is considered better than Android 5.0 Lollipop.
Camera
Rear Camera: 5 MP
Secondary Camera: 0.3 MP
LED Flash: Yes
The Tecno Y4 gives you a 5 MP camera for general photography and a 0.3 MP snapper for you selfies. I have no problem with the rear camera, but Tecno Mobile could have done much better with a slightly sophisticated camera for capturing selfies.
Battery and Extras
Battery Capacity: Li-Ion 1800mAh
A Li-Ion 1800mAh battery powers the Tecno Y4. This coupled with the efficient Android 4.4 KiKkat OS and the Dual Core CPU, gives the Tecno Y4 some impressive battery stamina.
Extras
Dual SIM
Verdict
Tecno Mobile is the first vendor to match up an awesome spec sheet with an affordable price tag. The Tecno Y4 is simply a continuation of that mission.
The Y4 is one of your cheapest option if you are out seeking for an Android 4.4 KitKat experience.
Why you should buy the
Affordable Price Tag
Impressive Display Specs
Runs Android 4.4 Kitkat
Cons of the
Weak CPU
Rivals of the
Rivals of the Tecno Y4 include the Microsoft Lumia 430 and Infinix Hot X507.
Price in Kenya
The Tecno Y4 has a suggested retail price of Ksh. 6,899.
0 79 100 1

Be awesome and rate the Tecno Y4.
Tecno Y4 Specifications Overview

,