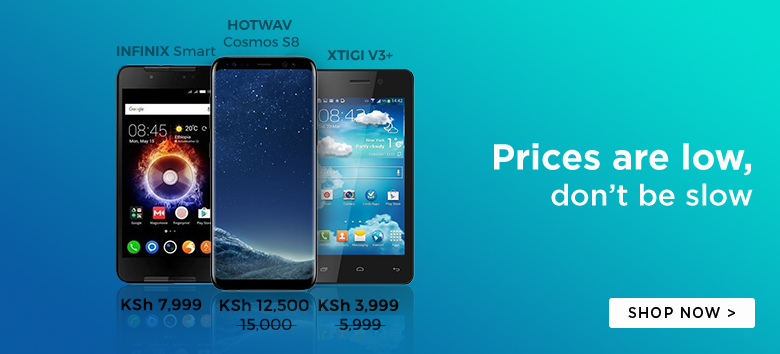 The Tecno Y6 is a budget Android smartphone that launched sometime in mid-2015 and is currently the 'star' smartphone from the Tecno Y line.
That said here is what the Tecno Y6 has to offer.
Price: Ksh. 8,999
Tecno Y6 Specifications
Display
Display Size: 5.0 inches
Display Type: IPS Capacitive
Screen Resolution: 480 x 854 pixels
Screen Resolution Density: 196 ppi
Screen Protection: None
You get a 5.0 inch IPS LCD display with the Tecno Y6.  The Tecno Y6 display boasts of a 480 x 854 pixels resolution and due to that resolution you get a rather disappointing screen resolution density of 196 ppi.
Related: Facts about Smartphone Displays
Design
Dimensions: 140.2 x 74.5 x 10.6 mm

The Tecno Y6 features a candy bar smartphone design concept (with a removable back cover). The Y6 is addition to this comes in an assortment of bright funky colors, which is the signature look for the Tecno Y6 range.
Performance
Operating System: Android 4.4 KitKat
Related: Facts about Smartphone Operating Systems
CPU: 1.0 GHz Dual-core Cortex-A7
RAM: 1 GB
Internal Memory: 8 GB
Micro SD: Yes, up to 32 GB
The Tecno Y6 is powered by a rather weak 1.0 GHz Dual-core CPU that is coupled with some 1 GB RAM. Quad-Core Processors are basically the current standard for budget smartphone and it could be considered a deal-breaker that a Dual-Core CPU powers the Y6.
Other than that, you get 8 GB as internal storage for your files and a Micro-SD slot.
Related: Facts about Smartphone Processors
Camera
Rear Camera: 5 MP
Secondary Camera: 2 MP
LED Flash: Yes
The Tecno Y6 offers a 5 MP rear camera for general photography and a 2 MP snapper for selfies and video calls.
Battery and Extras
Battery Capacity: Li-Ion 2350mAh
The Li-Ion 2350mAh battery is definitely the standout feature of the Tecno Y6 and the prime reason why you should consider purchasing the smartphone.
The capacity is among the largest that you will find on budget smartphone on the market.
Related: Li-ion vs. Li-Po Batteries
Extras
Dual SIM
Verdict
The Tecno Y6 is definitely a fine choice if you are out shopping for a budget smartphone with an above average battery performance.
Why you should buy the Tecno Y6
Impressive battery capacity
Great Design
Cons of the Tecno Y6
Weak Performance Profile
Rivals
Rivals of the Tecno Y6 include the Wiko Lenny 2 (Ksh. 8,199) and Infinix Hot 2 (Ksh. 8,999)
Price in Kenya
The Tecno Y6 has a suggested retail price of Ksh. 8,999 in Kenya.

Be awesome and rate the Tecno Y6.
Tecno Y6: Specifications Review

,