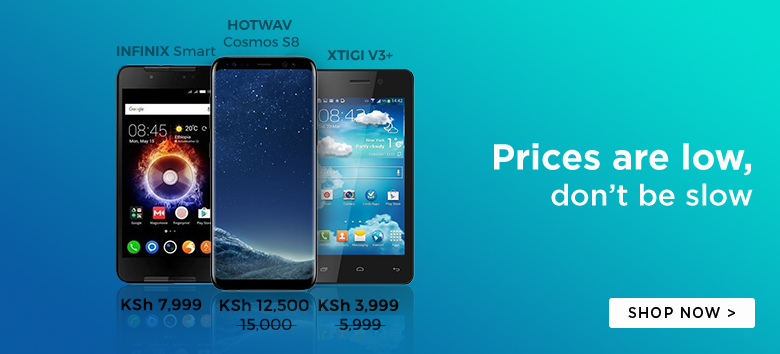 UC Browser, a product of the Alibaba Group, announced it has hit the 400 million MAU (Monthly Active User) mark , a new milestone for the Asia's NO.1 mobile browser according to 3rd party web traffic analytics service StatCounter.
Achieving such a firm base in emerging especially Asian markets, UC Browser is now on par with Twitter and Facebook's Instagram which also surpassed 400 million MAU and more committed than ever to providing industry-leading mobile Internet service in a global scale.
UC Browser is also the world's No.2 mobile browser next only to Google's Chrome.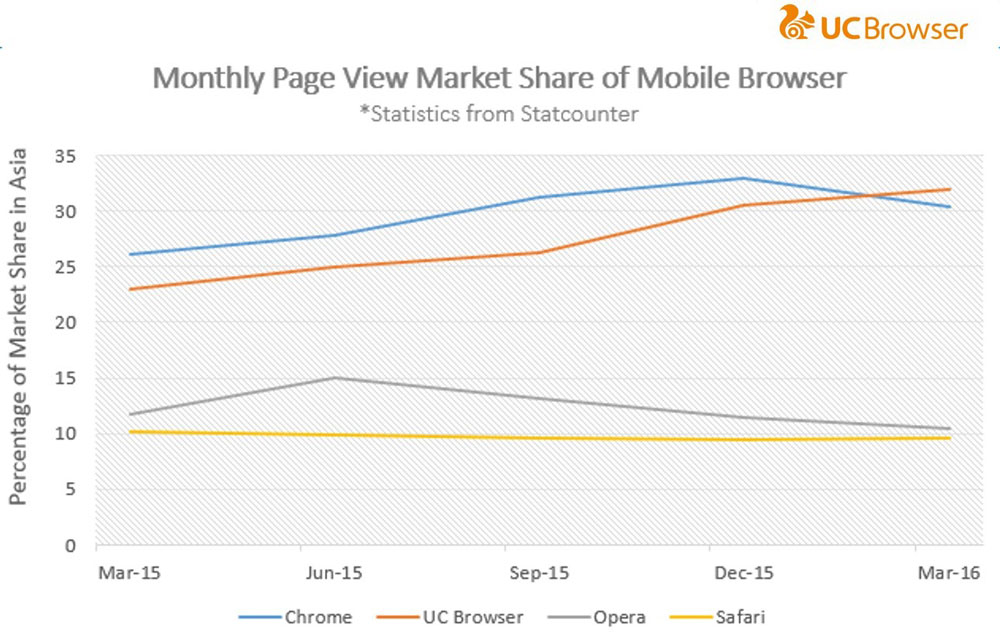 UC Browser covers more than 30% monthly PV market share in the 1st quarter 2016 in Asia, surpassing Chrome, according to StatCounter
Just like in China and India, UC Browser is targeting to attract the youthful mobile broadband users who are exponentially growing in Africa. Since its official launch in Africa on April, the monthly active users of UC Browser has increased by 15% in Kenya, Nigeria and South Africa in one month.
A new digital battle line has been drawn over Africa, and we have every reason to believe that UC Browser has high chances of making it big in this market.
Since its inception in 2004, UC Browser has been committed to helping half of the world's population to enjoy an open and convenient mobile Internet service. UC Browser uses its cloud acceleration and data compression technology to provide users with better browsing service in emerging markets like Africa where network is not perfect.
Test show that UC Browser is 30-65% faster than its competitors in terms of time consumed to load Facebook pages. Cloud-based features like fast browsing, smart download and customized content are more and more popular among the users, which have greatly helped to bridge the Digital Divide in emerging markets.
Besides, localization has always been a significant strategy in UC Browser's global development. UC Browser concentrates on mobile browsing innovations, and provides local navigation page in order to let local users get fast and easy access to comprehensive and diversified local content in Kenya,Nigeria,Sudan and other African countries. In Ethiopia, We even optimize UC Browser to show the websites in Amharic in a better way.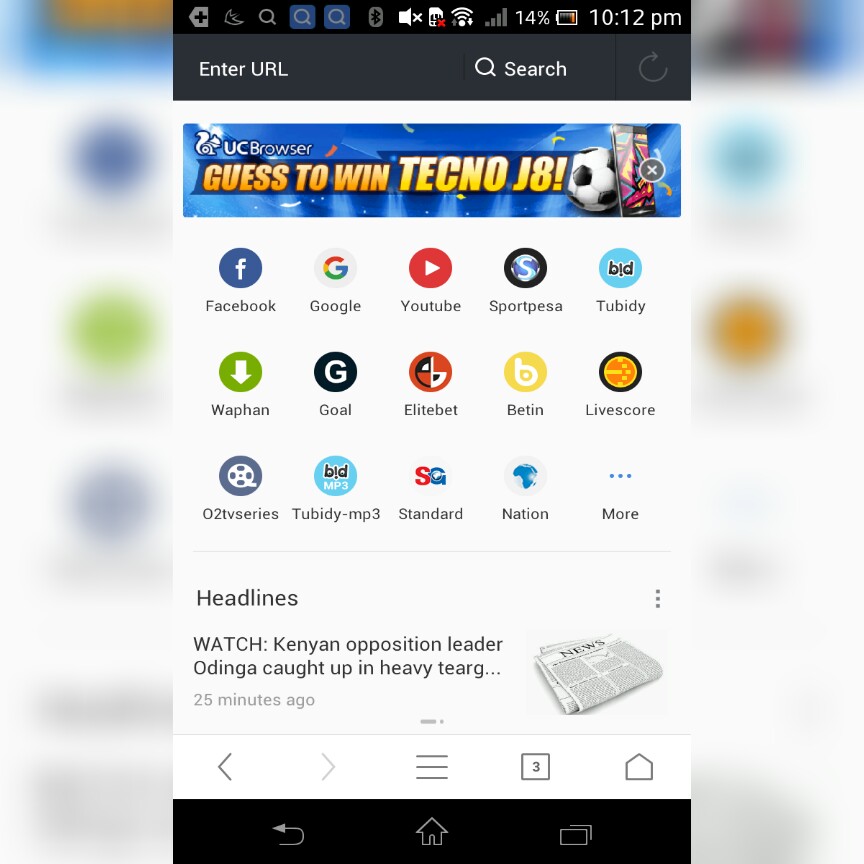 Expressing his delight at the rapid growth of their user base, Mr Kenny Ye, GM of Global Markets, Alibaba mobile business group said, "The increase in the number of active users is a validation of our mission to provide quality and convenient internet access to everyone across the world.
We are devoted to offering curated local content and serving as the first window to the glorious world of internet for hundreds of millions of people around the globe."
Redefine a browser: from tool to content aggregator
Now with more information generated and more demand of online content consumption, UC Browser is transforming itself from a tool into a content aggregator. It is upgraded to redefine the way people consume digital content, with more attractive and interesting local content to come.
Digital content has taken over traditional media. According to the report based on interview with 200,000 internet users across 34 major markets by third-party research firm Global Web Index in late 2015.
In 27 countries, including India, out of 37 countries, people are spending more time each day on online rather than traditional forms of media, including news, videos, etc. For instance, in press and media, online is ahead of physical print editions in 31 of 34 markets. Since 2012, the average daily time using the mobile web has jumped from 1.24 to 2.01 hours in 2015.
About Alibaba Mobile Business Group
Alibaba Mobile Business Group is a leading provider of mobile services and content. Its product portfolio includes mobile browser, mobile search, location-based services, mobile gaming, app store and mobile reader operations.
With its technologies and big data, Alibaba Mobile Business Group is committed to bringing about mobile internet innovation and reliability.
Next: UC Browser is on a Grand Quest to Dominate the African Browser Market