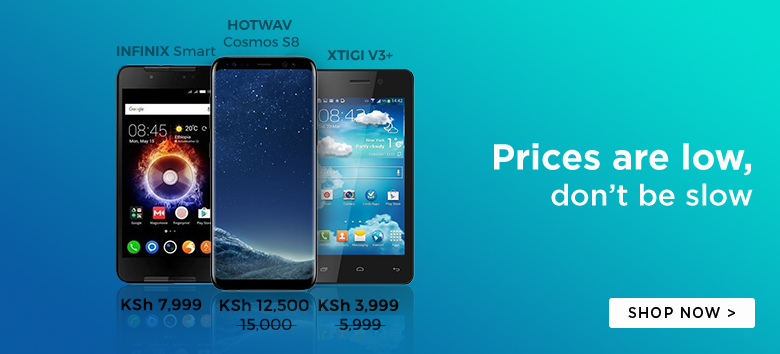 It is a fact that OLX runs the online classified scene in Kenya.
OLX has completely revolutionized the consumer to consumer niche in Kenya and more consumers rely on the posted Ads to get the best prices of items of their interest.
One of the features that makes OLX the best online classified website in Kenya is its simplicity. Posting an Ad on OLX is straightforward and all what you need is a PC or the OLX App.

The simplicity of the OLX service also trickles down to what you can do on the site. Through the site's Frequently Asked Questions (FAQs) section, you will find some clear guidelines on what you can do on OLX.
Here are just some of the things you can do on OLX.
Do you need to register on OLX to post an Ad?
Registration is often a strict requirement for you to sell on most online classified websites.
However, keeping up with the spirit of simplicity, you do not need to register to post an Ad on OLX. Just log on to the site (or install the App), hit the 'Post a Free Ad' Link, choose the category, list your Ad, input your email (required) and with that you are done.
Does OLX charge a commission on items sold on the site?
It is a common practice for some consumer to consumer websites to charge a commission for each successful sale.
OLX however, doesn't fall under those and whatever you receive from selling your stuff remains yours. Therefore, OLX does not charge any commission for items you list. As a seller, you deal directly with the buyer and your transactions remain private.
Can you include personal contact information in your postings?
Online Privacy is an important issue in this age. It, therefore, poses a critical question on whether you can include your personal contact information on your OLX Ad.
The answer to this is, Yes, You can include personal contact information in your postings. An effective Ad is one that gives the buyer the simplest option of contacting you. Posting your phone number or email address will give potential buyers a direct link to you thus making it easier for you to close the deal.
How Long Does your Ad remain active on OLX?
The lifespan on an Ad greatly determines its exposure to potential buyers.
All Ad postings on OLX expire after 180 days (3 months). OLX automatically deletes your Ad after the expiration of the 180 days, but you have the option to re-post the same Ad afterwards. It is, however, your responsibility to delete the Ads after your item(s) sells.
How can you create a partnership with OLX?
OLX is one of the most popular website in Kenya with millions of monthly page views. This makes the website a fine choice for businesses who would want to widen the market of their products and services.
Yes, OLX does accept a partnership to list your items in bulk. OLX allows sellers to submit their items via a feed in XML or CSV format. This allows a business to list hundreds of items in just a matter of minutes.
To top it up, the service is free and you can update the listed items regularly. All what you need to do is check out the feed specifications and contact the OLX Partnership Department.