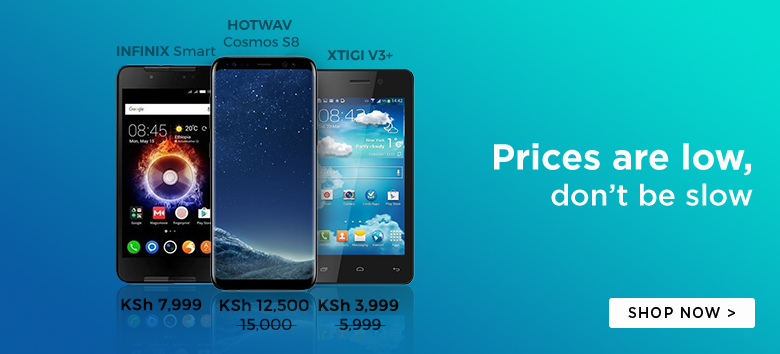 Wiko is one of the best budget Smartphone vendors in the world right now.
Wiko started its operations in France in 2011 and now has Kenya as one of its prime markets and thus, you should expect more Wiko Smartphones in the near future.
However, right now I have my scope focused on the Wiko Lenny, a fine budget Smartphone, and a prime choice if you are balling on a budget.
Here is what the Wiko Lenny has to offer.
Technical Specifications
Display
Display Size: 5.0-Inch
Display Type: TFT Capacitive
Screen Resolution: 480 x 854 Pixels
Screen Resolution Density: 196 ppi
Screen Protection: None
The Wiko Lenny has a typical entry-level Smartphone display properties with its highlighted feature being its 5.0 Inches TFT Capacitive display. Other than that, you get a 480 x 854 Pixels display and a 196 ppi resolution density.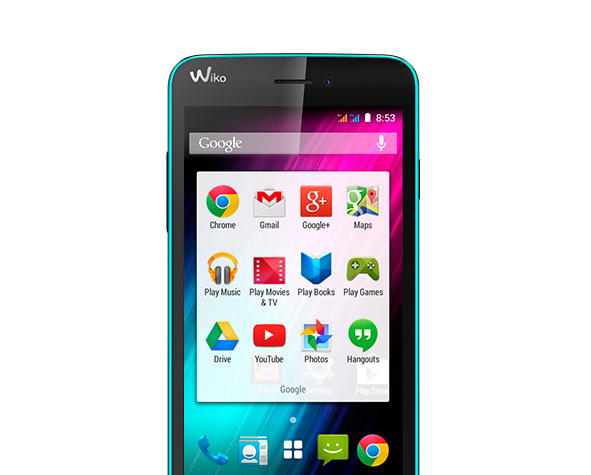 It is, however, worthwhile to mention that the Wiko Lenny has a display profile that exactly matches that of the Infinix X507. The X507 performed extremely well in the Kenyan market and I expected that other vendors to model one of their offerings from it.
Design
Frame Dimensions: 143 x 73 x 9.6 mm
Weight: 174 g
The Wiko Lenny comes in a 143 x 73 x 9.6 mm frame and a design that Wiko describes as having a 'pop-star attitude'. The Wiko Lenny does look gorgeous and most importantly has a premium look and feel, an aspect that often is elusive on Smartphones in its price range.
The Wiko Lenny comes in White, Yellow, Light Blue, Pink, and Black variants. Wiko played adorably with the colors to give the device's sides a combination of two bold colors (except for the black variant).
Performance
Operating System: Android OS, v4.4.2 (KitKat)
CPU: Dual-core 1.3 GHz Cortex-A7
RAM: 512 MB
Internal Memory: 4 GB
Micro SD: Yes, up to 32 GB
The under the hood specifications of the Wiko Lenny are rather a disappointment if you are all about performance. The Smartphone features a meek Dual-core 1.3 GHz Cortex-A7 at an age where its peers rock powerful Quad-core CPUs.
To add insult to the injury, you just have to work with 512 MB of RAM, which is simply a joke. You could argue that the KitKat OS can run 'almost' flawlessly with 512 MB, but still there is that feeling that Wiko could have done better.
The Wiko Lenny comes with just 4GB internal memory. We now live in an age where smartphones with 16GB of Internal Storage are gradually being phased out.
It is, however, a relief that the device can take in a 32 GB memory card. Better yet, Wiko will throw in a complimentary 8GB memory card if you are among the first to tap on the 'Buy Now' button below.
Camera
Rear Camera: 5 MP
Secondary Camera: 1.3 MP
LED Flash: Yes
The Wiko Lenny spots a 5 MP snapper rear and a 1.3 MP camera for your selfies. This is just what you get on its rivals.
It was also nice that Wiko included an LED flash, we appreciate that.
Battery and Extras
Battery Capacity: Li-Ion 1800 mAh
A Li-Ion 1800 mAh battery powers the Wiko Lenny. This might not the best battery capacity you will find on a Smartphone, but is just adequate for the Lenny.
It's not so demanding performance profile is the unseen benefit that gives the Wiko Lenny an edge over its competitors. Its 1800 mAh battery powers its Dual-Core CPU is adequate.
Extras
Dual SIM
Verdict
Why you should buy the Wiko Lenny
Large 5.0 Inches Display
Great Design
Impressive Camera Profile
Great Battery Life
Cons of the Wiko Lenny
Its performance profile doesn't impress
Rivals of the Wiko Lenny
Rivals of the Wiko Lenny include Infinix X507 and Alcatel Pop C1
Wiko Lenny Price in Kenya
The Wiko Lenny has a suggested retail price of Ksh. 6,699 in Kenya.
The Wiko Lenny is exclusively available in Kenya via Jumia Kenya and comes with a free 8GB Memory Card, A Polo T-Shirt and an extra back cover (while stocks last).

Be awesome and rate the Wiko Lenny.
Wiko Lenny Specifications Overview

,